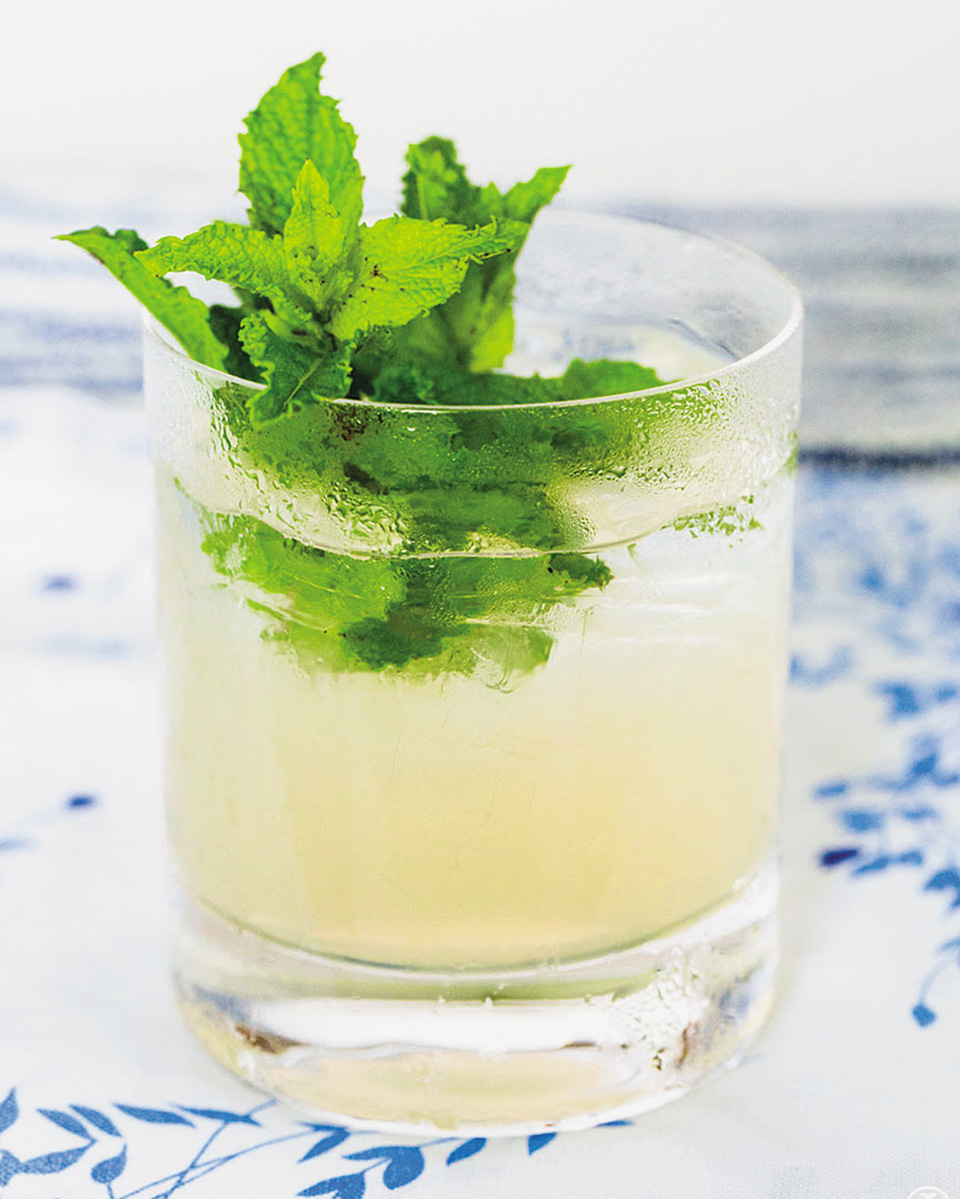 There is nothing uncertain about the Southside, an uncannily delicious and potent elixir typically made of gin, lime juice, and Triple Sec. Tory's version calls for vodka, whose stealth flavor profile allows for the refreshing citrus to take center stage. Believed to be the favorite drink of Al Capone, whose gang ruled Chicago's South Side, the cocktail is our current go-to. Below, a recipe to help us all keep calm and stay strong.
Ingredients
1½ oz. vodka
½ oz. Triple Sec
2 ½ oz. fresh lime juice
Several large fresh mint leaves
Sprigs of mint and lavender for garnish
Soda water
Ice
Directions
1. Muddle mint in a pitcher.
2. Add vodka, Triple Sec, lime juice, and ice.
3. Top off with soda water. Do not stir.
4. Garnish with mint and lavender.