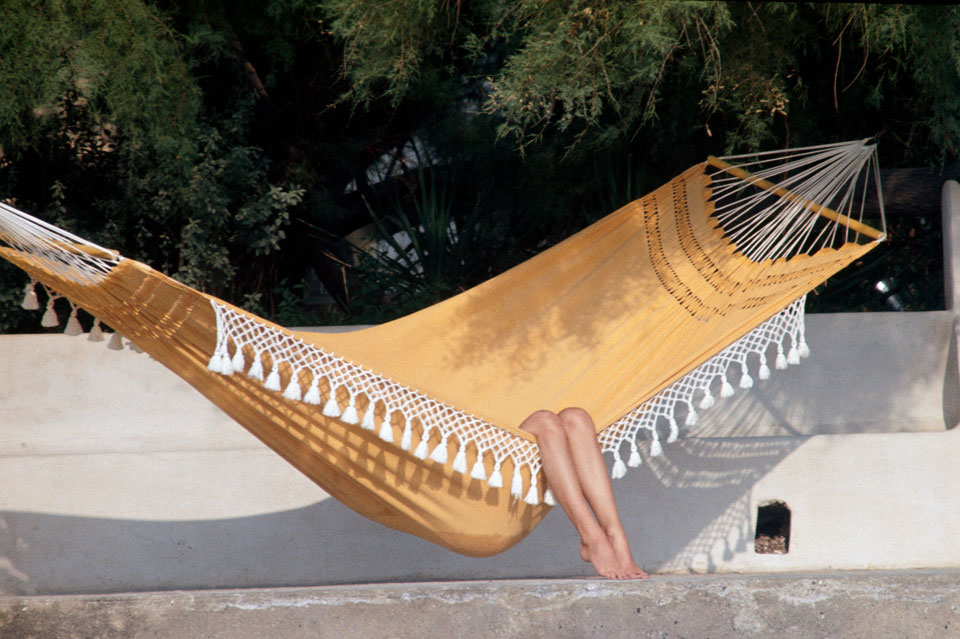 Linda Evangelista might never live down her quote about her disinclination to get out of bed for less than five figures. Lesser known, though, is the morning motivation that
did
rouse the 90s supermodel out from under the covers: a bright yellow couture dress that lived on a mannequin in her bedroom. "It made me so happy because every morning when I woke up, the first thing I saw was this joyful, sunshiney-yellow dress," she wrote in an appreciation of the sartorial pick-me-up.
Happy, snappy yellow is a color that will reliably elevate the spirits—not to mention perform well on Instagram. A field of sunflowers. A bowl of lemons. A Sally Rooney novel on a Saturday afternoon. Is there anything that yellow can't get right? This spring, we're working more of the color into our outfits. The Taffeta Bow Blouse, the Tory Charm ballet flat, even the flecks of yellow on the daisy appliques on our new Gemini Link Mini Bag, all come front-loaded with energy and good humor.
Who wouldn't get out of bed for that?