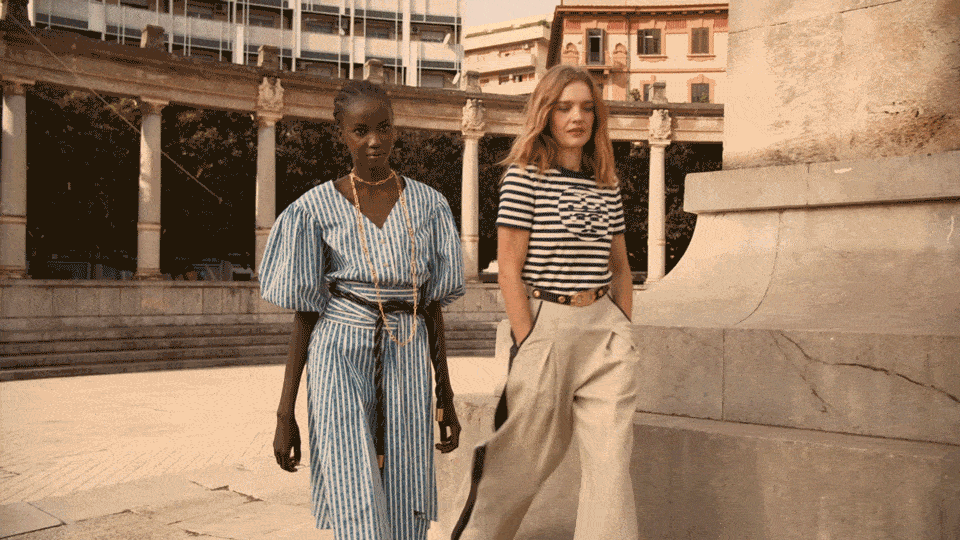 Stripes have been a fashion fallback since the beginning of time—an express ticket to French girl chic or nautical natty, right? Not so fast.
In the Middle Ages, stripes were associated with disorder. Wearing striped clothing was considered a perilous act, and they were mostly seen on hangmen, disloyal knights, and lepers. Medieval authors went as far as to include zebras in Satan's bestiary. Up until the mid-19th century, you'd have been wise to stay away from the scandalous stripe.
That is, until the mid-1800s when the Breton stripe pullover became the official uniform of the French navy. The garment's boat neckline allowed for sailors to get dressed in a flash and the bold blue and white pattern provided ultimate visibility should a shipmate fall overboard. The stripes' style quotient likely went over the heads of everyone on board and ashore. Except for Coco Chanel, who became fascinated by the fashion-forward uniform during a trip to the French coast.
Leave it to the grand dame of fashion to set rights to the humble stripe. The fine lines officially became a la mode in 1917, when Chanel released her Breton stripe-inspired nautical collection. Soon after, the print found its footing in popular culture. Over the next seventy years, it became the uniform for the creative fold. Designers around the world interpreted stripes in different ways—it's hard to imagine Missoni, Jean Paul Gaultier, Sonia Rykiel without their signature takes. Collections featured knit stripes, colorful stripes, striped fragrance bottles. You name it, they were doing it. Artists, film stars and musicians adopted the print too.Some of the most famous images of Pablo Picasso show him in his Breton stripe shirt, and other aficionados include Marlon Brando, Audrey Hepburn, Brigitte Bardot, The Ramones, and Kurt Cobain.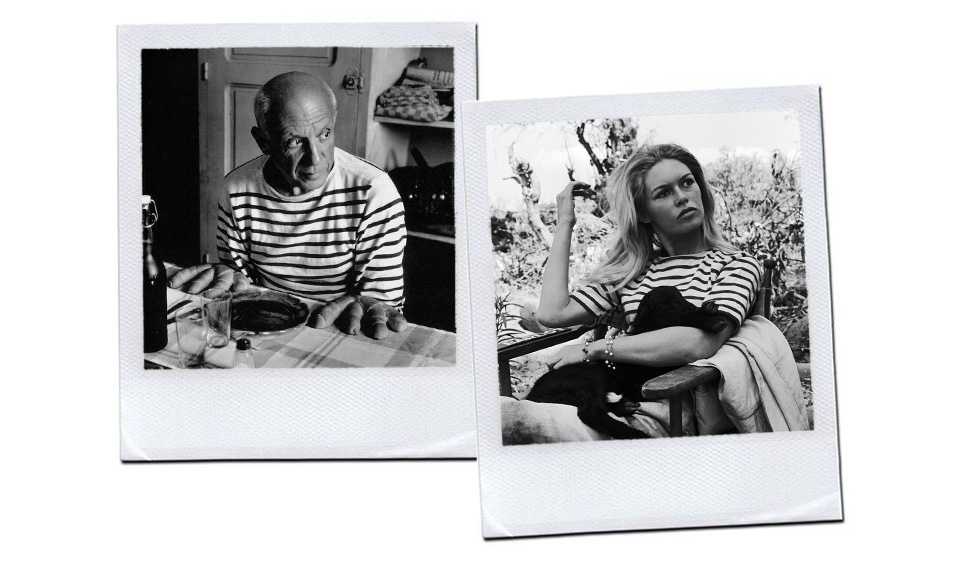 Subtle but statement-making, easy yet assertive. Put on a stripe and tell the world, tell yourself: Everything's going to be all right.