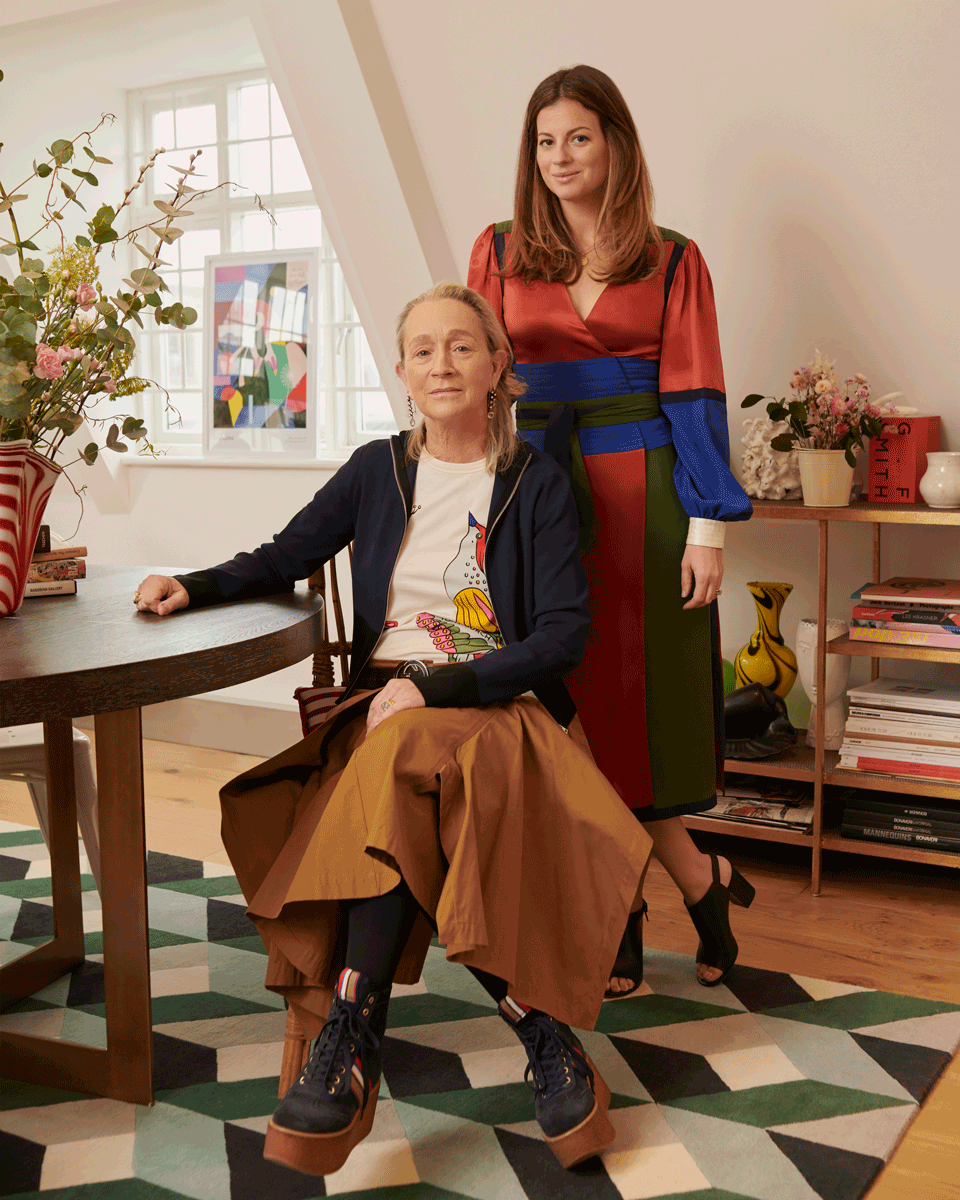 "A place of discovery" is how Lucinda Chambers and Serena Hood describe
Collagerie
, the digital shopping platform they co-founded and launched late last year. "Uplifting, inspirational and unique, not the endless scroll and not black and white," Chambers says, walking through their West London office.
The former British Vogue editors—Chambers spent more than 25 years as the title's fashion director and Hood was the executive fashion director for half a decade—joined forces to build an "aspirational place" for shoppers, something they felt was missing from the fashion fold. Honing their experienced eye for editorial, they create expertly curated shops featuring a selection of fashion (including Tory Burch!), beauty, and home products, across all price points. Scroll through Collagerie and you'll find a £300 maxi dress next to a £10 lip salve next to a £125 lamp. And yet they all look like they were destined to live side by side.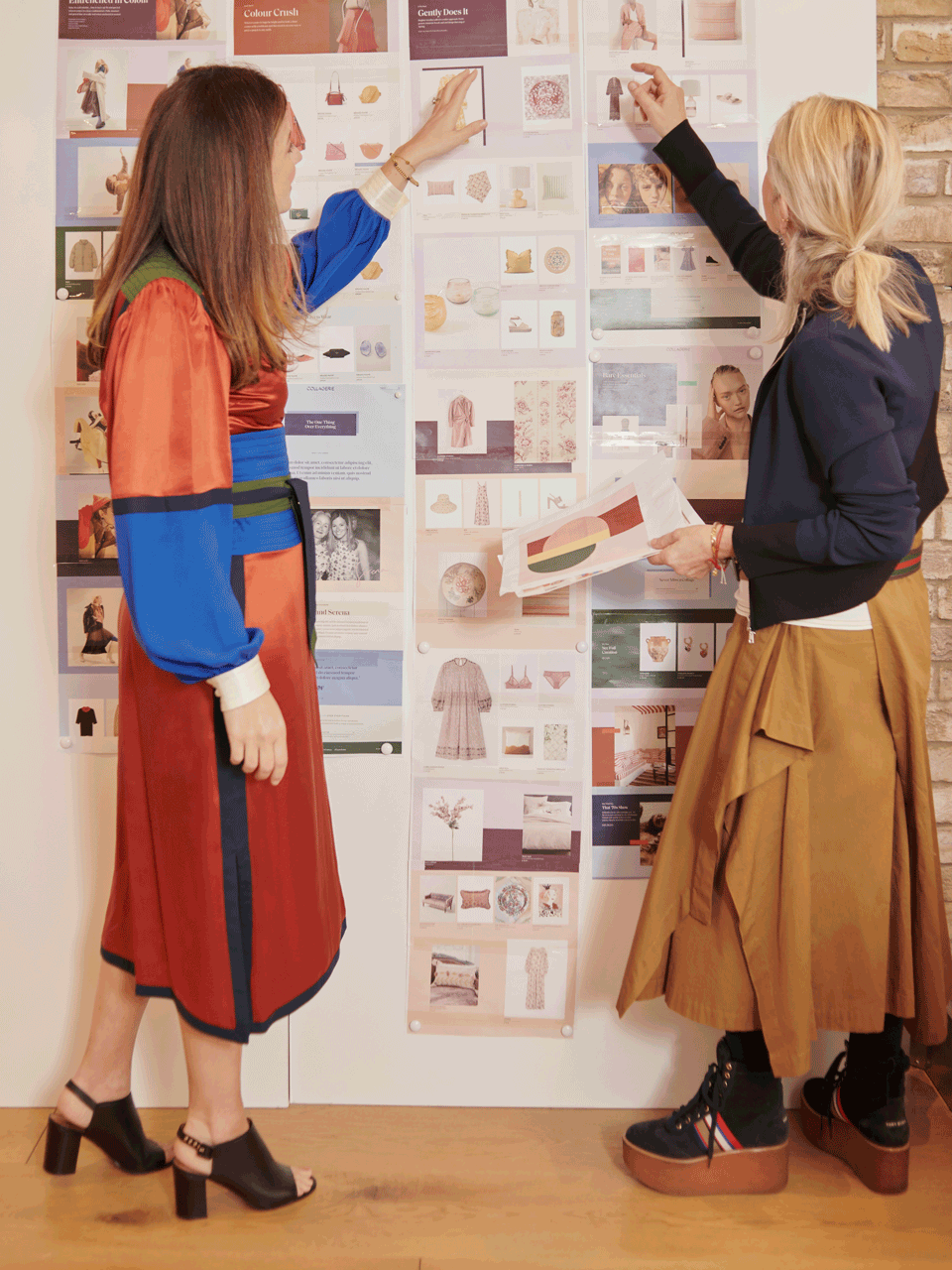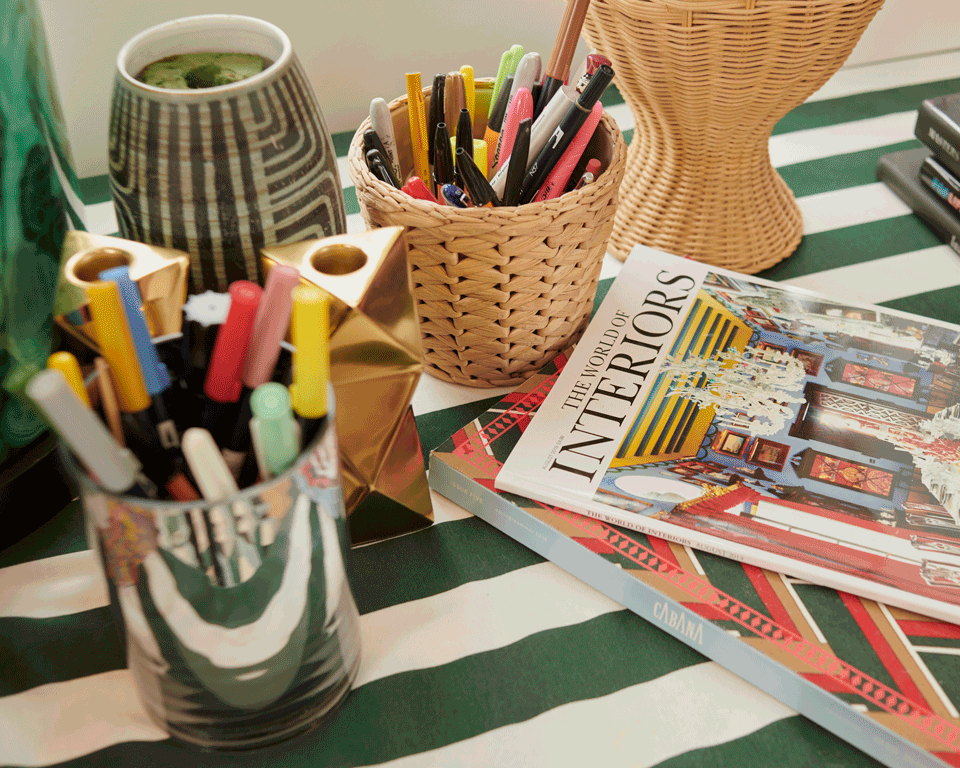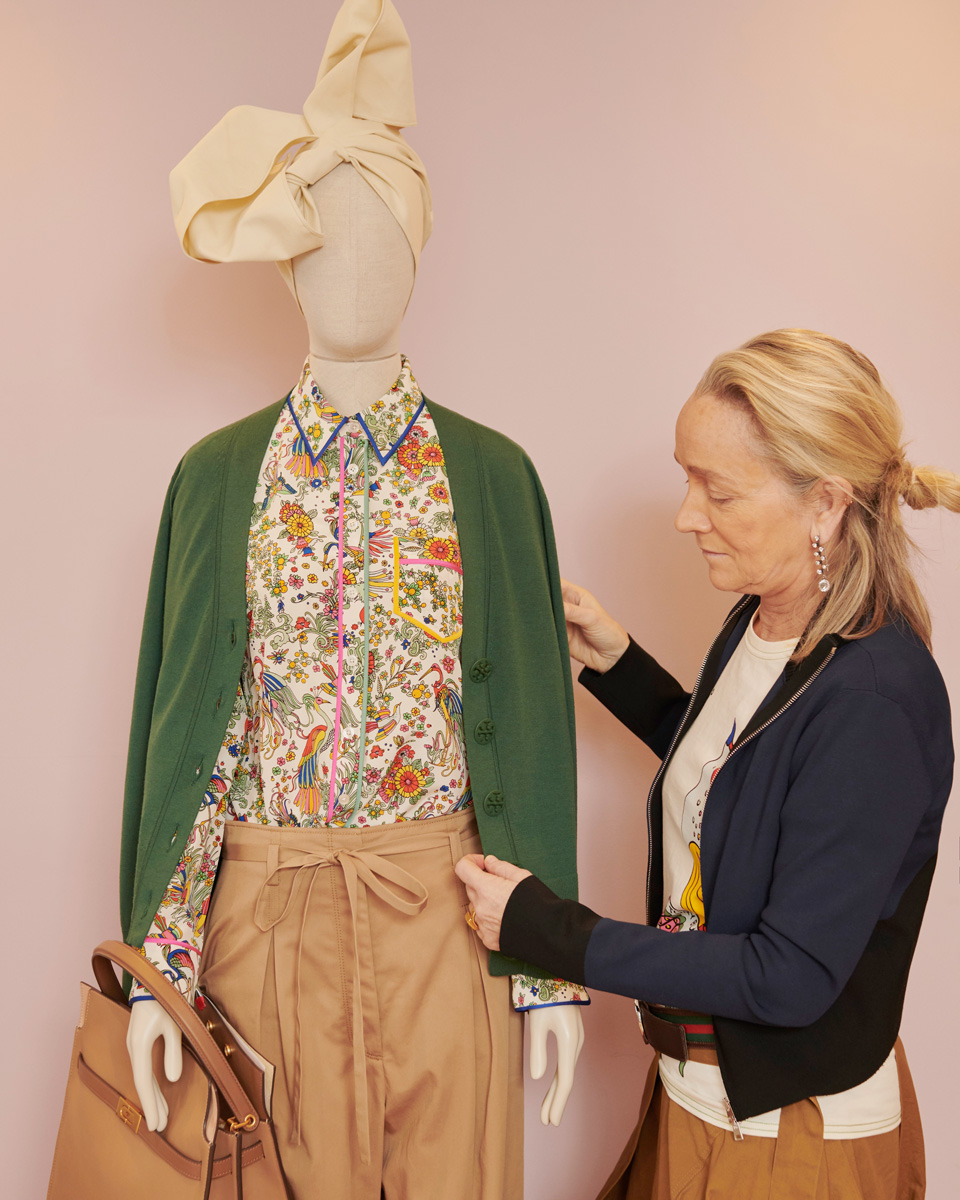 From Bath Time and Bedtime Stories—a handpicked assortment of self-care and supremely cozy items— to more on-trend edits, such as this selection of utilitarian jumpsuits, Chambers and Hood have turned their knack for style and storytelling into a full-fledged business. Now more than ever, online shopping via colorful moodboards is something we can definitely get behind. We visited the duo recently to talk to them about wardrobe must-haves and their foray into fashion.
The name Collagerie means…
To bring together, to gather up, to share everything we've seen that we love… It's a made up name but that's what it means to us.
The most rewarding part of being a business owner is…
There are no rules, you can make them up and make better ones.
The biggest challenge we face as business owners…
You have to juggle whilst wearing many hats, but that's also the fun part.
And how we overcame it…
We had this vision for Collagerie and we never wavered from it. We always thought it was a brilliant idea and what's been amazing is that, now that it has launched, everyone seems to be loving it too!
The best advice I ever received…
Lucinda Chambers: Buy something you love even if your eyes water at the price (my mother).
Serena Hood: When I graduated from Georgetown, and the majority of my peers were going into finance or politics, my father told me to pursue my passion for fashion. He said, "With hard work, that passion will find a career path." And so it did!
Advice for someone starting a business…
LC: When you are feeling overwhelmed, put one foot in front of the other, do the next right thing, and be kind.
SH: NETWORK, NETWORK, NETWORK.
I embrace ambition by…
LC: Knowing I have nothing to fear
SH: Meeting any challenge as an opportunity to learn something new.
The woman who inspires me to embrace ambition is…
LC: My mother, who started her career aged 60.
SH: All those I know, and those I don't, who take a passion in life or problem they want to solve and share it with the world.
I found my way into fashion when…
LC: I threw a lit cigarette over the office wall and it landed on the assistant editor's desk at Vogue.
SH: I interned at Marc Jacobs fresh out of university.
Working at British Vogue taught me…
LC: Pretty much everything I know today.
SH: To make friends along the way.
I would describe my personal style as…
LC: Eclectic boyish.
SH: Feminine and optimistic.
The three pieces every woman should have in her closet, regardless of season…
LC: A really crazy pair of shoes, socks, and a giant tote bag.
SH: I would say a floral dress, a pair of white jeans, and a good pair of gold hoops.
I would describe my workspace as…
LC: Messy.
SH: Filled with floral notepads and post-it notes.
My best time and place for productivity…
LC: Anytime, all the time.
SH: Morning at my office with a flat white in hand.
When I'm not at work, I am…
LC: Playing with stuff, making something.
SH: With my children.
The best midday pick-me-up…
LC: Discovering a great Instagram account.
SH: The express barre class at the pilates studio across the street from our office.
After hours, you'll find me…
LC: Rummaging or reading.
SH: Having dinner with my husband and making Collagerie moodboards (with a glass of red wine).
We at Tory Daily are inspired by smart, passionate women who #EmbraceAmbition and find ways to make their communities stronger. For information on the Tory Burch Foundation, which empowers women entrepreneurs to #EmbraceAmbition, click here.