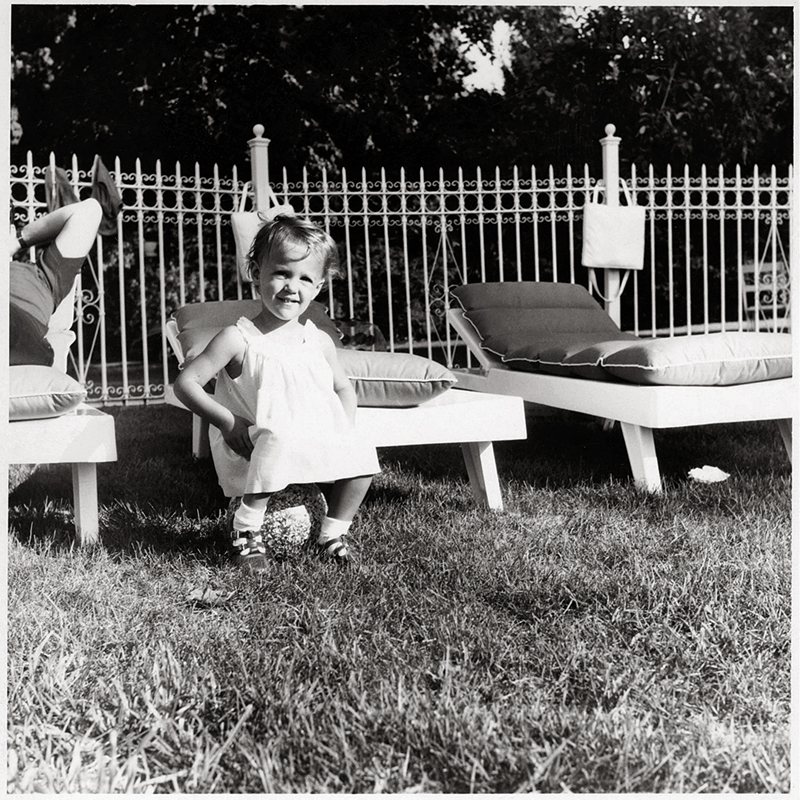 Gemini season is here (May 20
th
— June 20
th
) and, according to Susie Cox, astrologer and
Tory Daily
contributor, this is the time to get in touch with your creative side. Keep reading to discover what else the next month has in store.
Gemini
Happy Birthday, smartie Gemini! This will be quite the birthday month for you because Venus is doing a rare retrograde in your sign. Venus is all about art, beauty and love. You might feel more sensitive than normal, but that's ok. Retrogrades are a time to rethink, regroup and reset these areas in your life. Make changes and Venus will be happy!
Cancer
On May 4th, the North Node moved out of your sign of Cancer and enter Gemini. This is a point that describes your destiny and has been with you the last 1 ½ years. Now is the time to shine and show the world how you've come into your own power. Do you feel like a new person?
Leo
During the last week in May you are likely going to interact with authority figures. Not a good time to get a speeding ticket! Yes, you are one of the major authorities of all the signs and this will be a test of who is in charge. My bets are on you, dear Leo.
Virgo
Your power dates this month are May 27th through June 1st. Virgo is the perfectionist of the Zodiac, but you will feel much more creative and artistic than usual. There are sweet planets in Pisces, your opposite sign, who are sharing some of their creative energy with you now. Open you mind to doing something unusual that warms your heart.
Libra
This will be quite a month for you, sweet Libra. There are a lot of planets in Gemini that are supporting our Libra Sun. You will feel creative mentally and might want to write. You can write emails, love letters, a journal or start that book that's in our head. Go for it, Libra!
Scorpio
The first week in June will bring a few days of deep inspiration to you. Make sure you schedule some quiet, private time for you to reflect on your life. You will uncover a passion of yours that has been hidden for quite a while or maybe has never emerged yet. It's time for your deep feelings to be heard.
Sagittarius
The Full Moon will be in your sign of Sagittarius on June 5th. Your sign of Sagittarius is the best traveler of all the signs. If you are free to travel, take a little road trip. Long distance flights might not be open yet, but you could at least drive somewhere. Your spirit needs to feel free and this Full Moon will help.
Capricorn
Capricorn is all astrologers are talking about now, with the big Capricorn Party of planets. But you have gotten a little reprieve with Saturn just having left Capricorn to enter Aquarius. The South Node has also left Cap on May 4th. That Node is the point of release and has been with you for the last 1 ½ years. You should feel like a new and improved Capricorn.
Aquarius
There are several planets in the house of your unconscious mind. So, don't feel bad if you are experiencing deep feelings and moods now. It's what is supposed to happen. Listen to your intuition and it will always guide you in the right direction.
Pisces
Mars entered Pisces on May 14th and will be there all the way until June 19th. Pisces is a kind, loving sign and you will feel stronger and more assertive during this phase. If you have to say something that isn't easy, now is your time. Mars is the warrior and you will feel his energy around you. Use it!
Aries
Even though Mercury has left Aries, you are still in an intellectual mode now. The Gemini planets are all in your house of your mind and will stimulate your mental creativity. If you started a writing project last month, you could continue with it this month too. You know you want to and now is your time.
Taurus
Taurus is an earth sign and is being supported by the earthy planets in Capricorn now. You will feel stronger than you have in a while. This is a good time to do exercises focusing on stamina. Long walks in nature would be a good Taurus thing to do.
双子座(5月20日から6月20日)
双子座
陽気な双子座の皆さん、お誕生日おめでとうございます!珍しく金星の逆行が双子座で起こる今月は、素敵な誕生日月になるでしょう。金星が司るのはアート、美、そして愛。逆行中はこの分野を見返し、整理して、リセットしましょう。変化を起こせば金星も喜びます。
蟹座
6月5日、ノース・ノードが蟹座から双子座に移動します。1年半もの間共に過ごしたノース・ノード。この移動はあなたの運命が定まる転換期です。今こそ輝き、本来の姿を世界に見せましょう。生まれ変わった自分を感じてください。
獅子座
5月最後の週は、権力者と関わることになりそう。この時期は飛ばしすぎに注意して!強い力を持つ星座の一つである獅子座が、本当にコントロールを握れるかが試されています。獅子座の皆さんなら勝てるはずです。
乙女座
今月エネルギーに満ちるのは5月27日から6月1日。完璧主義な星座である乙女座が、いつもよりクリエイティブでアーティスティックな気分になるでしょう。それはあなたの対向星座である魚座にいる惑星達が、クリエイティブなエネルギーを分けてくれているから。普段とは違う、幸せな気分になることに挑戦してみて。
天秤座
今月エネルギーに満ちているのは5月31日から6月2日です。愛の惑星である金星と関わりが深い天秤座。太陽と金星が天秤座にとって良い位置に滞在するこの期間、ますます愛と喜びに溢れた時間を過ごせるでしょう。パーティーに出かけるのもいいですし、親友のためにパーティを主催するのもまた良しです。
蠍座
6月最初の週は、あなたにとって、大きなインスピレーションを受ける日々になりそう。人生を振り返るための、静かでプライベートな時間をとりましょう。長い間隠れていた、あるいは、ずっと眠っていた情熱が姿を現します。内なる自分に耳をすませて。
射手座
6月5日、満月が射手座に滞在しています。ドライブに出かけるにはぴったり!全星座の中でも、特に旅行好きな双子座と射手座。そんな射手座が旅に出るなら今です。行ったことのない場所に出かけてください。射手座の満月は冒険が大好きなのです!
山羊座
山羊座に多くの惑星が滞在している今、占星術師が話題にするのはあなたのことばかり。でも土星が山羊座を去ったおかげで、少し気持ちが楽になっているはず。1年半もの間、山羊座に滞在していたサウス・ノードが、6月5日にあなたの元から離れてゆきます。解放された今、気分も軽やかに。モヤモヤが残っていれば今手放して。
水瓶座
5月13日に火星が水瓶座を離れたので、ストレスを感じることが減っているはずです。勤勉な土星がこれから数年は滞在するので、先月色々と成し遂げられていたなら、良いスタートが切れています。今やりたいことに集中すれば、スムーズに結果を出すことができます。
魚座
5月14日に火星が魚座に移動し、6月19日まで滞在します。優しく思いやりのある魚座ですが、この期間はいつもより強気に意見が言えるようになるでしょう。言いにくいことはこの時期に伝えてください。戦士の惑星である火星のエネルギーを感じるはず。がんばって!
牡羊座
水星が牡羊座を去った今も、知的なモードが続いています。あなたの知性のハウスに滞在している双子座の全惑星たちが、創造性を刺激しているのです。先月何か執筆を始めていたのなら今月も続けて。やる気が高まっている今がチャンスです。
牡牛座
今山羊座に滞在する地のグループの惑星達が、同じ地のグループに属する牡牛座をサポートしてくれています。ここ最近感じたことがないほどに、力強い気持ちが沸き起こるでしょう。エクササイズは体力強化に重点を置いたメニューを。自然の中を長く散歩するのも、牡牛座にぴったりです。