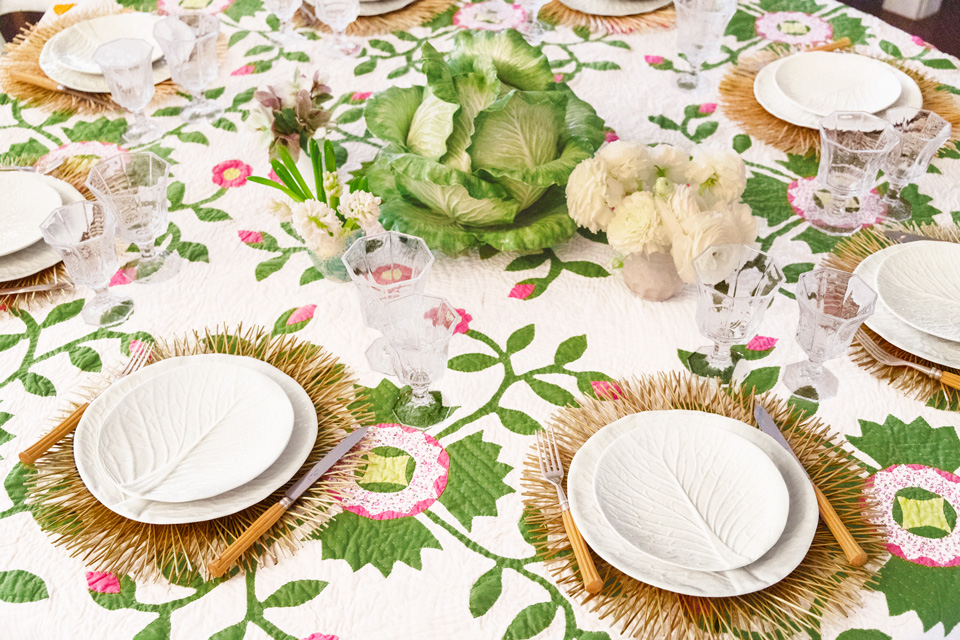 Quiltmaking has seesawed from functional to fashionable on countless occasions throughout history. In the early days of the American colonies, blankets were pieced and patched together using scraps from worn clothing or household linens. When times were less rough, bold colors and more intricate patterns were added to the quilts to brighten them up.
Patchwork quilts held a special place in Tory's childhood home in Valley Forge, Pennsylvania. And it's what inspired her to design the limited edition King's Leap Quilt.
"Quilts had a lasting impression on me," she says. "Growing up, quilts were everywhere—as throws, wall-hangings, tablecloths…" The King's Leap Quilt references the Pennsylvania Dutch folk art Tory grew up with. Above, Tory uses the King's Leap Quilt as a tablecloth, seen with Dodie Thayer for Tory Burch Lettuce Ware.