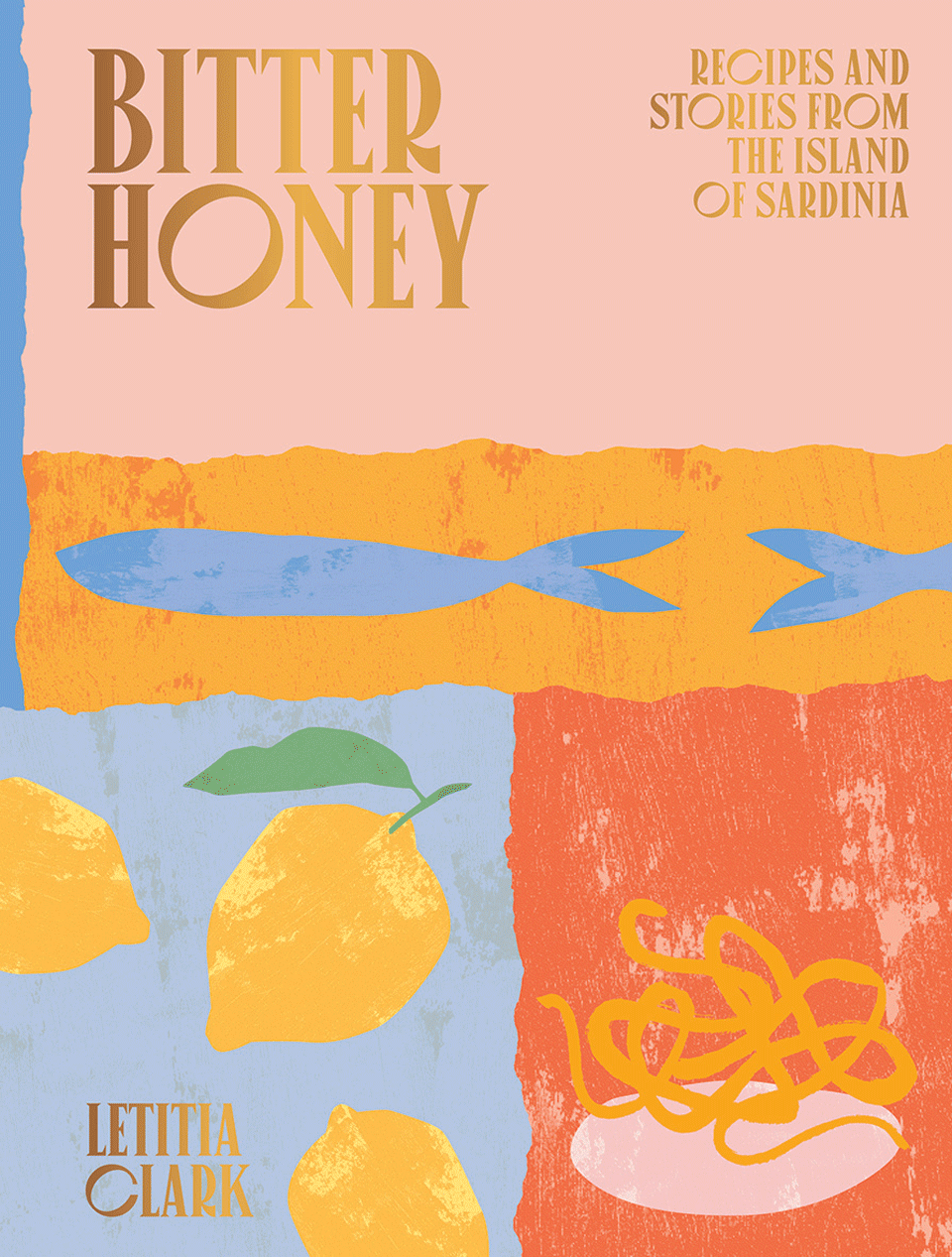 If you could bring one meal to a desert island, what would it be? For chef Letitia Clark, it's 
Linguine con Bottarga e 
Arselle
, 
or Linguine with Bottarga and Clams. 
Three years ago, 
Clark 
packed up her London 
flat 
and 
moved to a
 small farm in Sardinia
 where 
she spends her days cooking and writing about the 
food
 she 
loves to make 
alongside her Sardinian 
partner, Luca. 
Her first book, 
Bitter Honey: Recipes and Stories from the Island of Sardinia
, is the culm
ination of the recipes she's learned along the way — recipes that 
invite readers to explore the 
sun-soaked
 island she 
calls home.
 Below, Clark's beloved Linguine with Bottarga and Clams. 
LINGUINE WITH BOTTARGA AND CLAMS
Linguine con Bottarga e Arselle
A recipe from Bitter Honey by Letitia Clark
SERVES 4
400 g (14 oz) linguine
10 tablespoons best-quality olive oil
2 garlic cloves, halved healthy pinch of dried chili flakes
800 g (1 lb 12 oz) clams, cleaned, open or broken shells removed
90 ml 3 fl oz/1/3 cup) white wine handful of flat leaf parsley, roughly chopped
3 tablespoons freshly grated bottarga sea salt
Bring a large pan of well-salted water to the boil. Drop in your linguine.
Meanwhile, pour half the olive oil into another wide pan. Place over a medium heat and add the halves of garlic. When the garlic just begins to sizzle and smell good, add the chilli and tip in your clams. Stir to coat the clams with oil then add your wine, turn the heat to high and put a lid on the whole pan. Wait a minute, shaking the pan occasionally, then remove the lid and turn the heat to medium and allow the sauce to simmer away and reduce a little.
Now drain the pasta (it should be nicely al dente) reserving a small cup of cooking liquid.
Add the parsley, a little cooking liquid and the rest of the olive oil to the clams. Stir vigorously, tossing and shaking the pan to emulsify the sauce. If it starts to look too dry, add some more of your reserved cooking liquid.
Finally, add the grated bottarga and shake and stir vigorously again, emulsifying the whole lot into a creamy sauce.
Serve with a glass of chilled white wine.