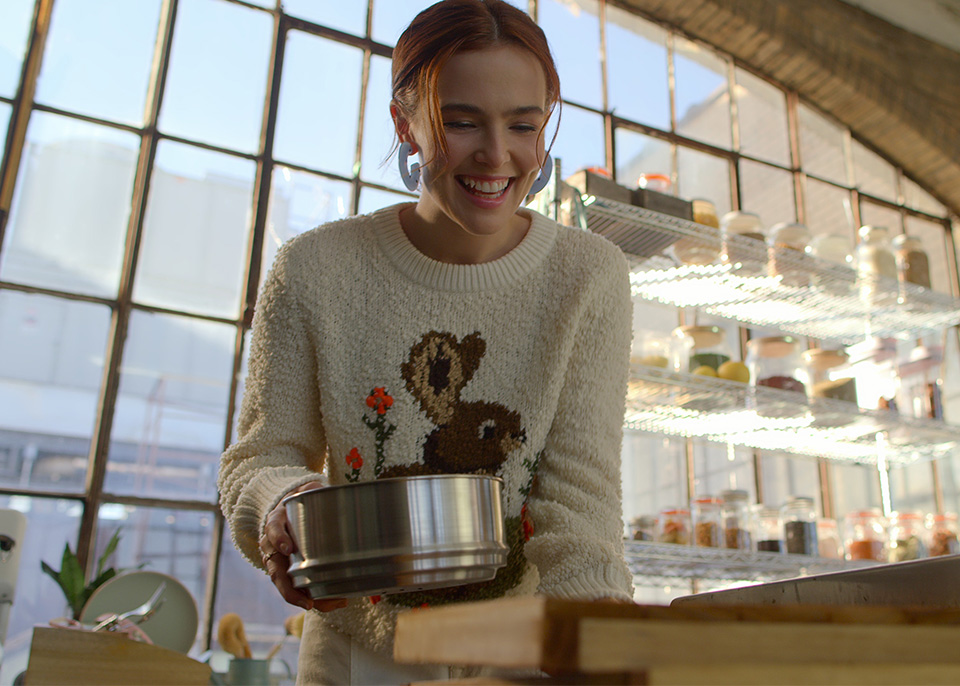 It's an election year and we know who we're voting for — Payton Hobart, Ben Platt's ambitious character in the hit television series The Politician. Stomach-turning schemes and witty plot twists aside, it's the characters' impeccably idiosyncratic style that has won the hearts of viewers. Power suits in commanding colors, preppy strands of pearls and even our very own Lee Radziwill petite bag… Behind the much-lauded looks are stylist sister-act Claire and Lily Parkinson. With the debut of season two upon us, we caught up with the costume design duo for the scoop on sartorial choices, on-screen and off.
What was the creative brief for creating the looks of the main characters?
Claire & Lily: Our creative brief starts with the scripts and conversations with the show's creator Ryan Murphy, as well as producers and each episode's director. We research and create in-depth boards for each character that ultimately inform their aesthetic, style influences and the story each outfit will tell. For season two, we wanted to stay true to Payton's calculated and elevated look but we lean more into his public persona as an aspiring politician. We were inspired by images of JFK and timeless menswear. Alice also graduated to a more sophisticated look this season. We adapted her color palette and changed up her silhouettes to reflect her strength, confidence and growth. In our fittings with the actors, we refine each of the characters' specific looks to further establish the story.
How do the clothes define them?
C & L: Most of the characters care a lot about their public image, so their clothing really speaks to their agenda. For example, Infinity, played by Zoey Deutch, has a real passion for the environment this season. We both felt strongly that, to stay true to the character, we needed to source environmentally conscious pieces when shopping for her.
Can clothing be a political statement?
C & L: We believe politicians can make a real impact with how they dress. Nancy Pelosi was a great example of this when she was shown wearing masks early in the Covid-19 pandemic. She was making a statement that she was taking this seriously. As an individual, you have the opportunity every day to vote with your dollars. That is not only a political statement, but an environmental one as well.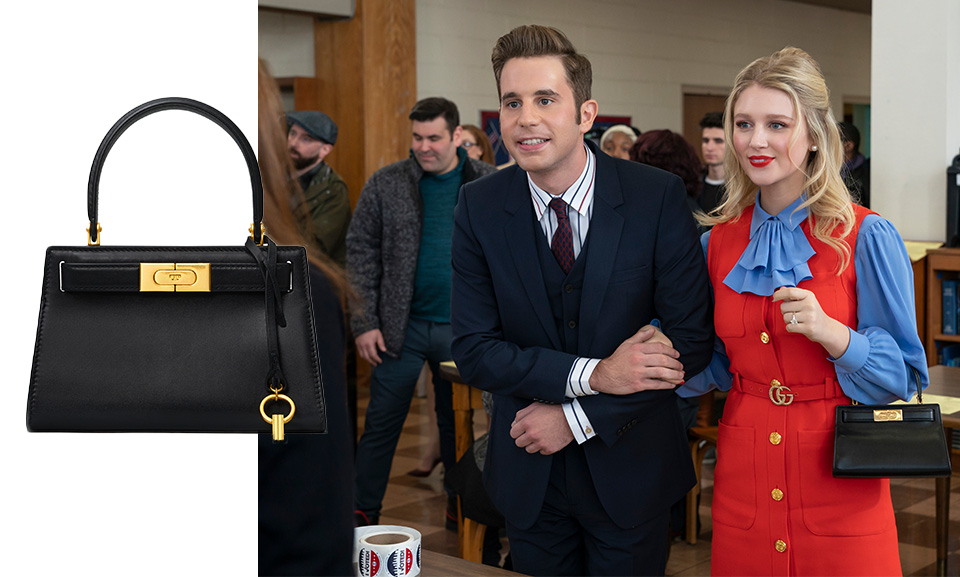 What message does clothing send?
C & L: Clothing is a great way for people to support the issues they believe in, especially with the brands they choose to wear. With so many great movements happening right now, how you dress can say a lot about what you care about. Clothing informs so many aspects of the message you are communicating to the world.
Where do you stand on blue and red as party colors?
C & L: This is something we talked a lot about while creating the looks. This show has such a wonderfully stylized and colorful aesthetic that we didn't want to lock our characters into specific party colors. Instead, we opted to focus on individual palettes to emphasize their style and voice, giving each the freedom to cross party lines.
What inspired the costumes? Did you draw from anyone in politics?
C & L: While crafting the looks for each character, we looked more at the elevated nature of the story rather than the time period it is grounded within. Street style, runway images, editorials, vintage photos — all of it inspired the looks for the show. We researched a wide variety of politicians and political icons for inspiration, including Gloria Steinem, JFK, Princess Di, Shirley Chisholm, Nancy Pelosi, the Obamas, the Clintons and Angela Davis. We really love JFK and Jackie O's style, especially their more casual out-of-office looks. And Kamala Harris is always so chic.
What does embrace ambition mean to you?
C: Leaning into the creative process whole-heartedly. It is not necessarily about the achievement or success, but staying true to your beliefs and vision along the way.
How do you embrace ambition?
L: I try to make what fulfills me — and what I really love — a priority in my work. I enjoy the creative process in the early prep stages when we are intensely researching. It is a great feeling when all the puzzle pieces start to fit together. As sisters, we feel lucky that this can be intuitive for us, reaching that "aha" moment simultaneously. That is always so exciting and inspiring!
C: For me, it is really important to find inspiration in many forms. After years of working project to project, I knew that I would burn out if I didn't create space for breaks. It is super easy to feel the urge to work nonstop in this industry, but creatively it is hard to show up again and again without taking time for myself. It wasn't sustainable to my creative process. Now I focus on quality over quantity. I try to travel to a new country every year, and Lily and I can often be found wandering through galleries and museums in our free time. These moments create the white space that spark imagination. Staying curious is essential! We are constantly learning, growing and welcoming new challenges.