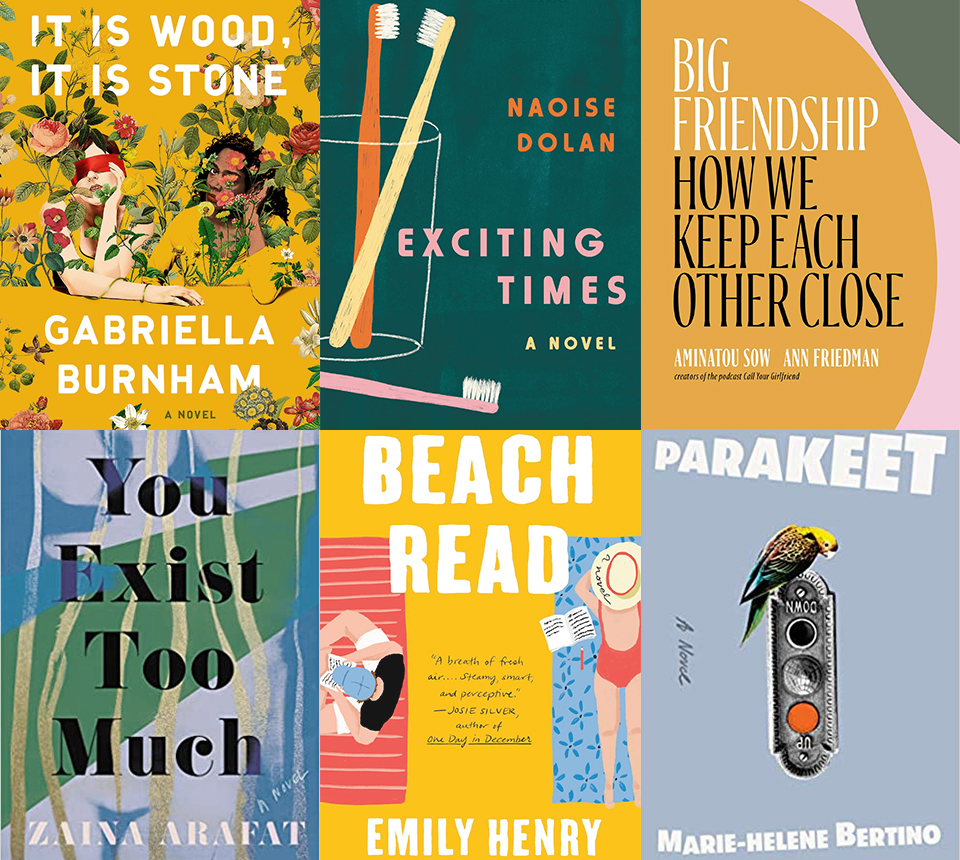 The Tory Daily editors share what's on their reading lists this summer …
It Is Wood, It Is Stone by Gabriella Burnham
Worlds collide in this debut novel by Gabriella Burnham. Set in Sao Paolo, Brazil, it is a story of women from different walks of life and the enthralling series of events that have bound them to one another. It Is Wood, It Is Stones weaves all the big themes —sex, race, privilege, power and history — culminating in a can't-put-down read.
The Vanishing Half by Britt Bennett
Britt Bennett's The Vanishing Half tells the story of identical twin sisters, born in the Jim Crow South. Their lives take very different forms over the years. An exploration of racial identity and reinvention, it is a tale that will leave you hungry for more like it.
Big Friendship: How We Keep Each Other Close by Aminatou Sow and Ann Friedman
From Aminatou Sow and Ann Friedman, hosts of the popular podcast Call Your Girlfriend, the book Big Friendship takes a good hard look at one of the most important relationships in our lives — our friendships. It is an easy, but critical read no matter where you are in life.
Parakeet by Marie-Helene Bertino
Days before her wedding, the bride's late grandmother appears before her with a warning. What ensues is a twisting journey with a far-reaching ripple effect. Plot twists are plentiful in Marie-Helene Bertino's Parakeet.
You Exist Too Much by Zaina Arafat
In Zaina Arafat's You Exist Too Much, readers follow along as the Palestinian-American protagonist discovers her sexuality and desires, conflicted by cultural and religious expectations. It is a coming out and coming-of-age story that, according to just about everyone, is an absolute must-read.
Mexican Gothic by Silvia Morena-Garcia
If haunted houses are your thing, then you've come to the right place. Set in glamorous 1950s Mexico, Mexican Gothic is the sort of suspenseful and spooky story that will leave you spellbound. Best not to read before bed…
Beach Read by Emily Henry
…And if scary stories aren't your thing, then this one's for you. A lighthearted romance about two writers fighting creative block and finding the solution in one another. Emily Henry's Beach Read truly is the perfect beach read.
Pizza Girl by Jean Kyoung Frazier
A young expectant mother working as a Pizza delivery girl in Los Angeles strikes up an unusual relationship with one of her frequent customers. Pizza Girl will make you laugh and then sucker punch you in the next paragraph. Jean Kyoung Frazier's debut novel is an unexpected delight.
Exciting Times by Naoise Dolan
Sally Rooney isn't the only Irish author making waves these days. Naoise Dolan's Exciting Times follows a young 20-something named Ava, navigating life as an expat in Hong Kong. It has everything you need in a summer read — complicated love triangle, witty dialogue and of-the-moment insights throughout.