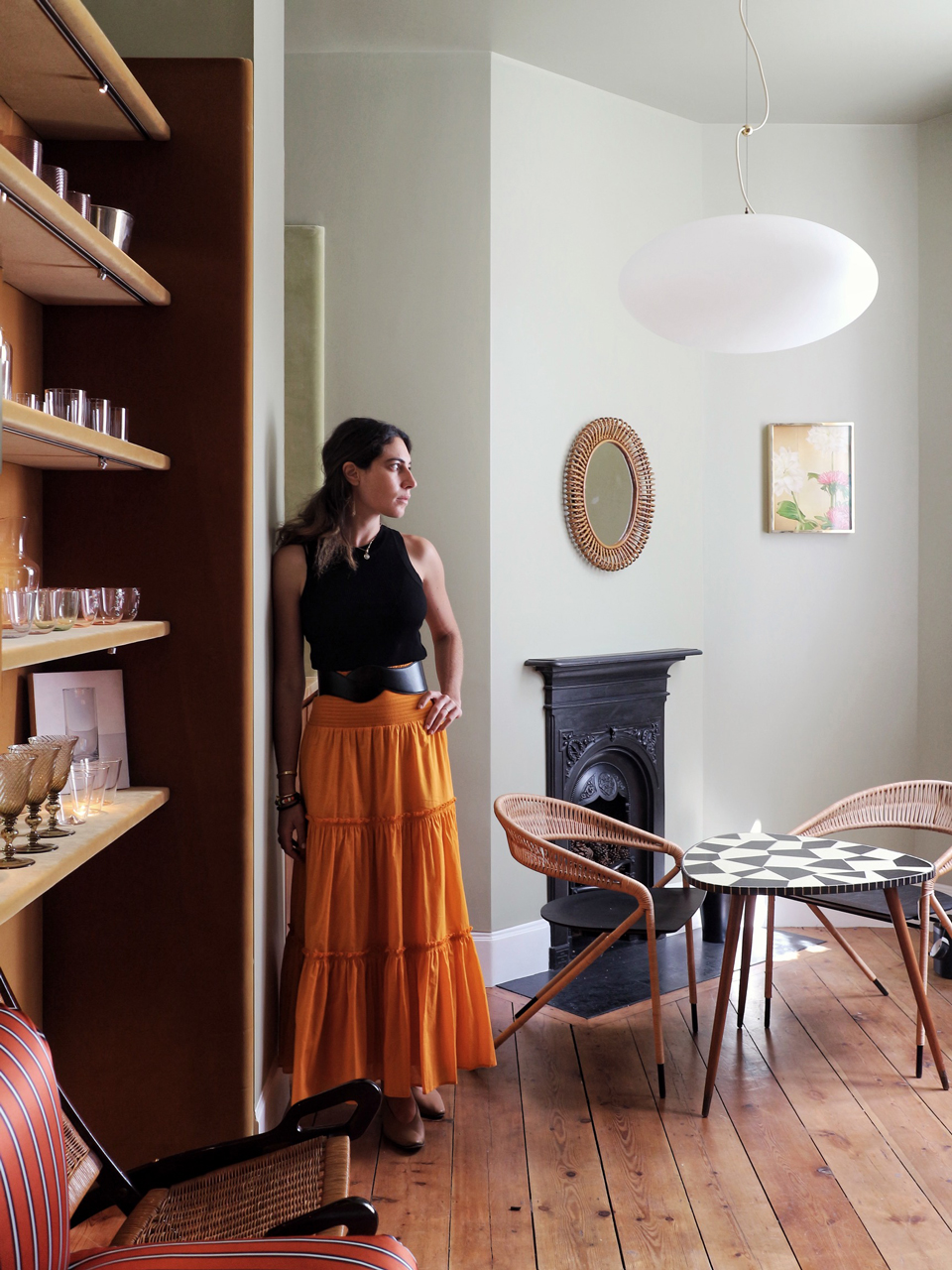 When
Shreeji
— the storied London newsagent of nearly 40 years — unveiled a new look this past May, it went from magazine mecca to magazine mecca-meets-hip Marylebone hangout.
Laura de Gunzburg
, founder of
The Artichoke
 and 
AirMail
editor-at-large, consulted on the six-month renovation, which was the result of a partnership between Shreeji founder Sandeep Garg and De Gunzburg's developer-husband Gabriel Chipperfield.
Through her company, De Gunzburg curated a selection of new and vintage items that are available to shop in Shreeji's stylish salon. This, in addition to advising on the dreamy interiors and facilitating a one-of-a-kind collaboration between the newsagent and online magazine AirMail.
De Gunzburg's influence can be felt from store façade to reading nook, so Tory Daily went straight to the source for a behind-the-scenes look. Here, we talk about collaboration, entrepreneurship and having the freedom to follow your vision.
My role in Shreeji's relaunch…
I curated the various spaces within the newsagent, and brought AirMail on board as a partner — I am an Editor-at-Large — but really, my main involvement was to support my husband Gabriel Chipperfield with the experience that I have in partnerships & sponsorships, branding and the general operations of a 'startup.'
And the collaboration came about...
It really all came about because of Gabriel, who became a partner of Shreeji at a time when they were exploring what was next… Gabriel saw a lot of potential in the amount of available space, which, other than the front part, was completely unused and rundown. With the renovation, we had to consider what to do with the rooms at the back and in the basement, and how to tie them in with the main business. This is when I suggested creating a home-like environment featuring a reading room-meets-salon with curated products for sale.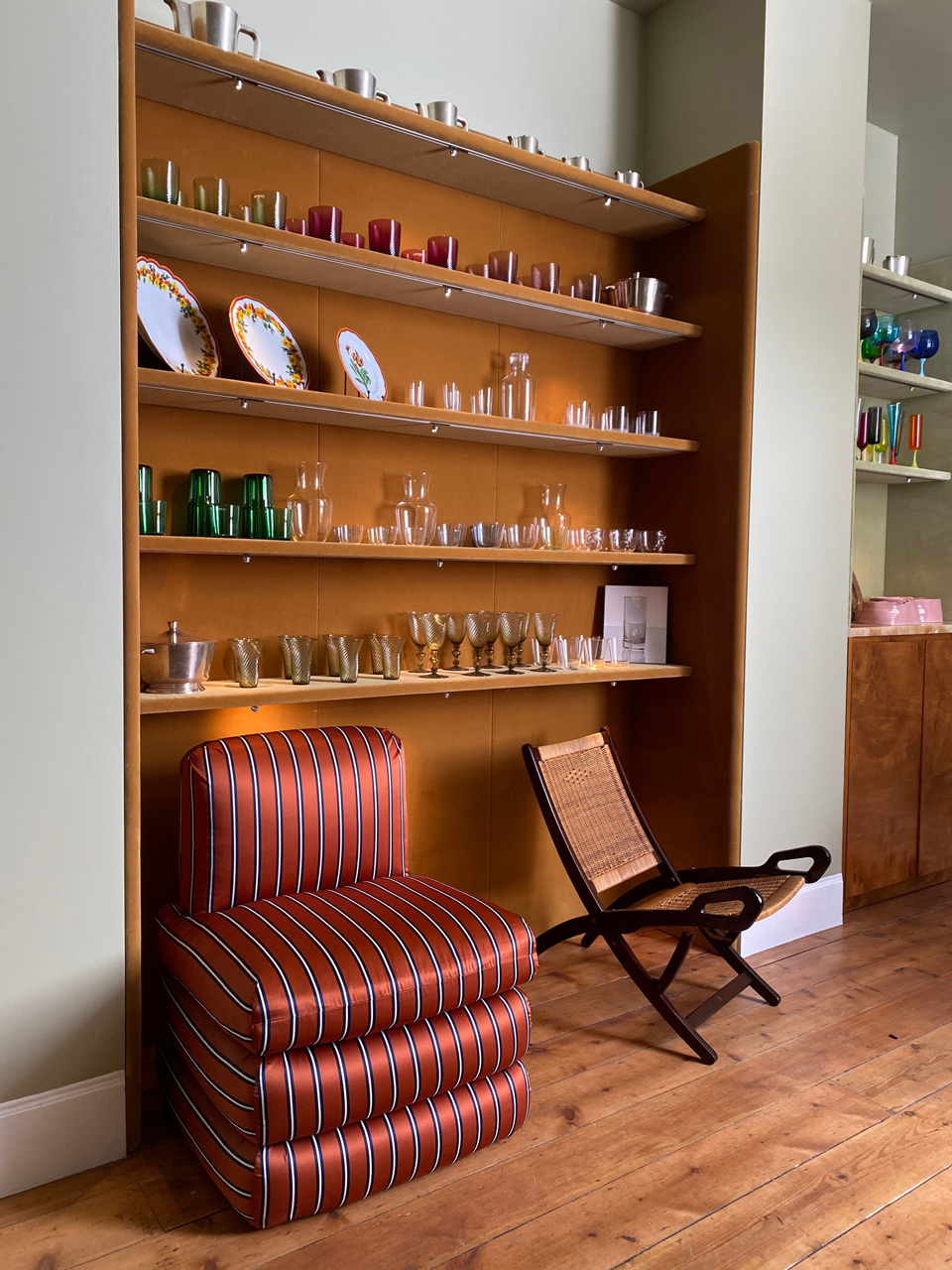 I was inspired to create The Artichoke because…
I tend to travel a lot and always manage to find things I want to bring home — design pieces, homeware, tableware… I love to collect whereas Gabriel is a minimalist, always begging me to not bring home anything else. I have always told him, "one day I will just have to open a shop to bring it all back to." As I was curating the backrooms of the newsagents, I figured, why not test out that dream and start a pop-up in these rooms … and, voila!
The best part about starting and running my own business…
Trial and error without worrying about bringing anyone else down if it doesn't work. It is a nice feeling to just be able to follow your instincts and learn along the way!
And the most challenging…
It is all a reflection of just you!
I embrace ambition by…
Believing in myself and knowing that if something is meant to be it will work out!
And the person who inspires me to embrace ambition is…
My mom. She never just follows but, rather, makes her own way!
Right now, I am reading…
Thrive by Arianna Huffington
The book I recommend to everyone…
The Unfinished Palazzo by Judith Mackrell. It really makes you wish you could go back in time and live that life!
If I could be a fictional character from any book, I would be…
The Little Prince because really, we never ask enough questions!
We at Tory Daily are inspired by smart, passionate women who #EmbraceAmbition and find ways to make their communities stronger. For information on the Tory Burch Foundation, which empowers women entrepreneurs to #EmbraceAmbition, click here.