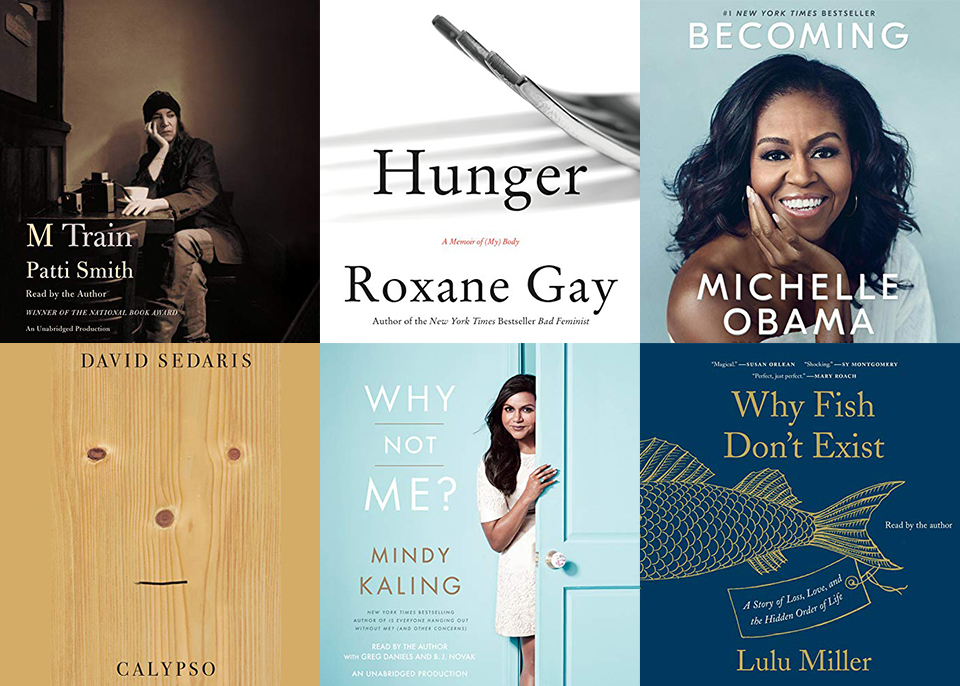 Hear us out. If there is one thing that should be dubbed the queen bee of quarantine times, it's Audible. Whether you're on a short stroll, cooking or sitting mindlessly, an audiobook is the ideal companion. They are the ultimate form of calm when your brain is on digital, blue screen overload.  
The best audiobooks are read by the author — we've selected six of our favorites. Keep scrolling for countless hours of great listening.  
M Train by Patti Smith 
Artist Patti Smith described M Train as "a roadmap to my life." In her own recognizable voice, she traces moments of her life big and small, from mornings in Greenwich Village cafés to the birth of her two children to the loss of her late husband, making M Train feel more like a conversation than autobiography. The M Train audiobook earned Smith a Grammy Award nomination for Best Spoken Word Album. 
Why Not Me? By Mindy Kaling 
It's no secret that we love Mindy Kaling. She's authentic, hilarious and unafraid to speak her mind — all qualities that come through tenfold in her collection of essays, Why Not Me?. Prepare for nearly five hours of comedic relief-meets-relatable as Kaling gives listeners the rundown on love, friendships and adulthood. 
Why Fish Don't Exist by Lulu Miller 
Podcast host and producer Lulu Miller's Why Fish Don't Exist does a self-discovery deep–dive, while simultaneously exploring the complicated story of American ichthyologist David Starr Jordan — a man whose influence on United States history is both complicated and lasting. This is a story with many layers, and Miller does an exceptional job of peeling each one back as she explores the themes that connect her and her subject. 
Calypso by David Sedaris 
If you love a dark comedy, you'll love David Sedaris's Calypso. This collection of essays will make you laugh until you cry as the esteemed funny man reflects on everything from middle age to family vacations. Sedaris's deadpan delivery is the cherry on top. 
Hunger by Roxane Gay 
Roxane Gay's wrenching memoir Hunger explores the author's lifelong struggle with body acceptance. This deeply personal story is made more intimate in Gay's narrated audiobook — her spoken words even more poignant than they are on the pages. To read it is one thing, but here you get the chapters of Gay's life first-hand. 
Becoming by Michelle Obama 
In the audiobook of the former First Lady's powerful memoir, Becoming, she takes the listener through her childhood on the South Side of Chicago all the way to her time in the White House. It is an education in so many ways, but especially in modesty and class.