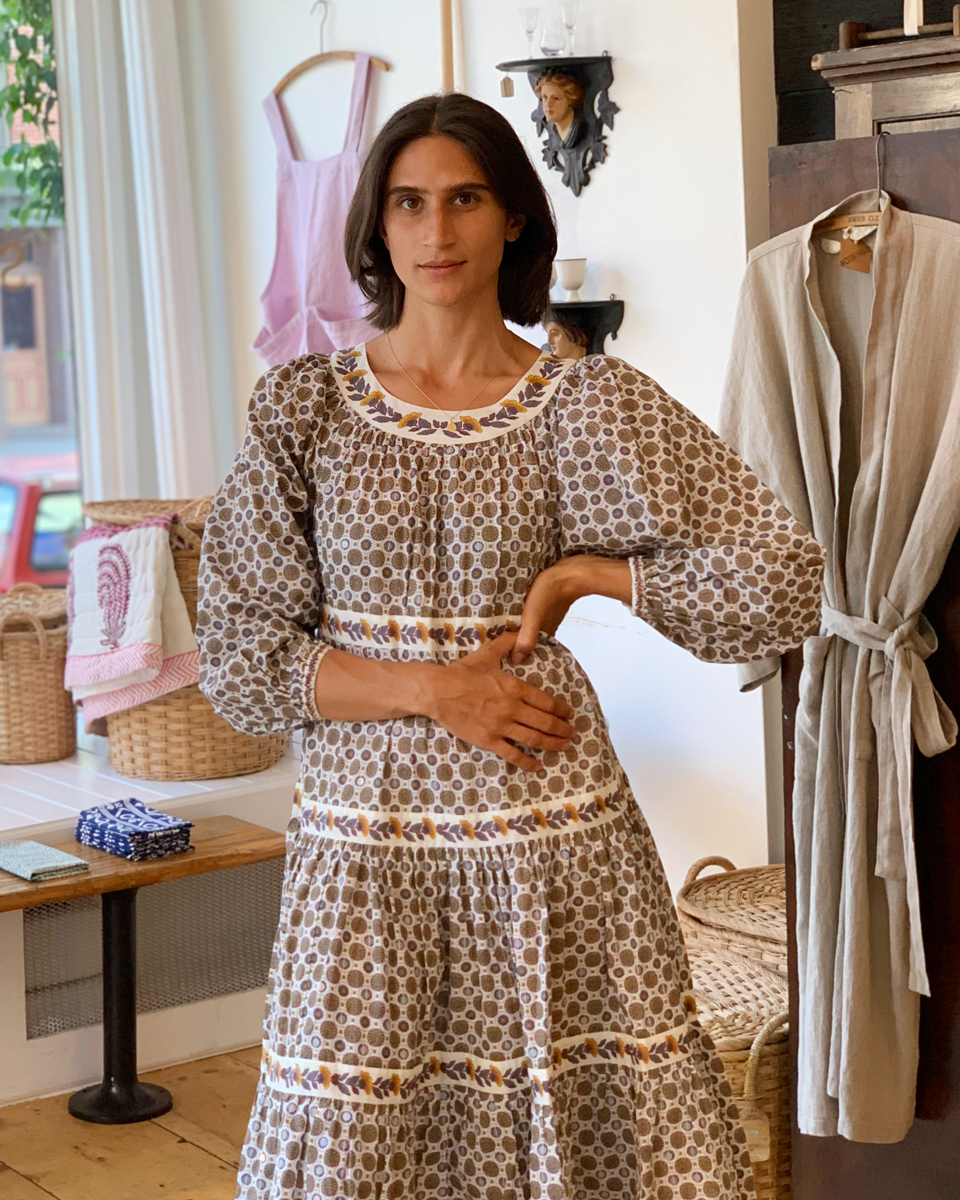 Like many entrepreneurs during the Covid-19 pandemic, Sandeep Salter — founder of Brooklyn's
Picture Room
and
Salter House
— had to get creative. As shops closed in New York, Salter pivoted overnight to transform her brick and mortar businesses into online operations. "We hustled to get our webstore polished, and we worked hard to keep up with the orders as they poured in," she says. "For a while, it was just me and my husband Carson trading shipping duties in our basement upstate. "
Salter, who is a mother of two, launched Picture Room — a gallery and retail space featuring work by emerging and established contemporary artists — and Salter House — a café meets boutique comprised of ethereal nightgowns, sustainable homeware and the perfect pair of clogs — as physical manifestations of her taste and interests. Here, we caught up with Salter to discuss her entrepreneurial highs and lows, and the lessons she's learned along the way.
I was inspired to launch Picture Room.. and Salter House…
I opened Picture Room because I wanted to give people access to the work I found in my friends' studios — works that would otherwise not make it to the public. A few years later I opened Salter House, a sustainable housewares shop, next door to Picture Room. I wanted to create a local shop that had beautiful, well-made and sustainable products. The shop format feels very organic to me — I love to create spaces, little worlds that reflect my taste and interests in a holistic and dynamic manner.
The most rewarding part of being a business owner…
Making independent decisions. Setting the tone.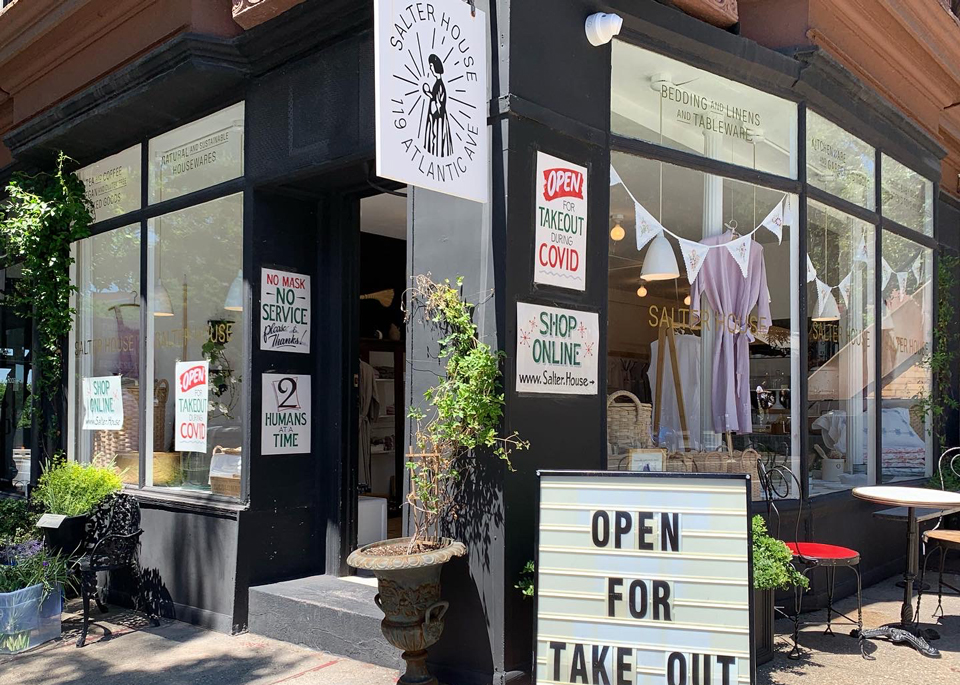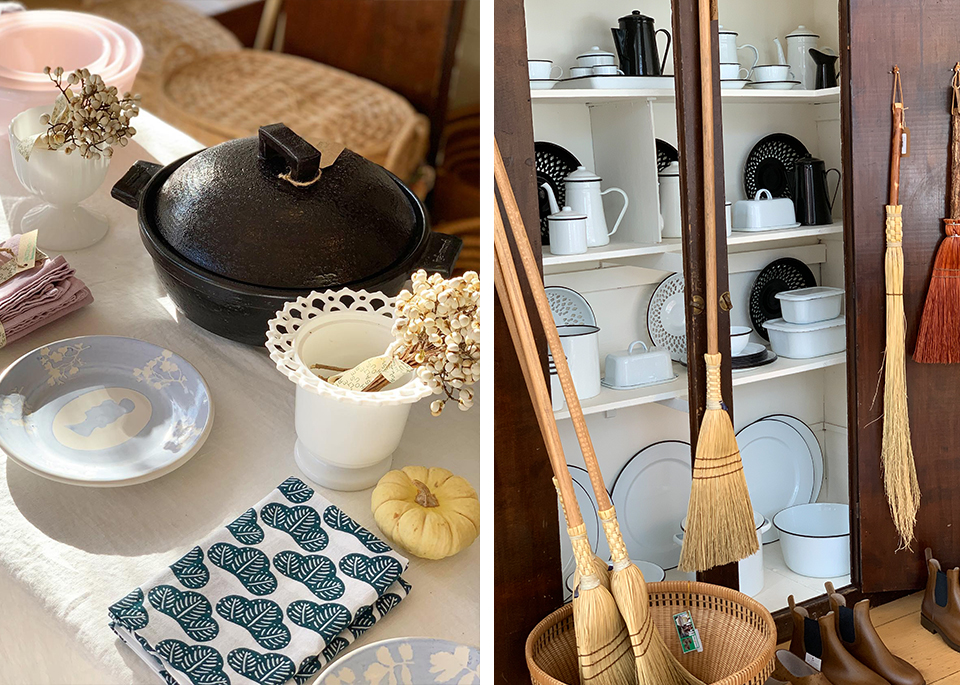 And the most challenging…
My mood is very much tied to the successes and failures of the business's day to day. Most recently, it has been a rollercoaster!
The thing I am most proud of…
Building my businesses while raising my kids.
The best advice I ever received…
My mom has always told me, it will get done. Don't fret about all the things you have to do. Just start and know that it will get done. Sometimes I say that to myself several times a day!
My advice for someone starting a business…
Be patient, trust your instincts and always be kind.
Growing up I wanted to become…
A designer or an artist.
My best work gets done when…
I feel that the stakes are high.
And my guilty procrastination is…
Sleeping! I'll never miss a night's sleep!
I embrace ambition by…
Being flexible, and open to changes in my own interests and vision.
The person who inspires me to embrace ambition is…
My dad. He was born in a small farming village in India and later became one of Britain's foremost contemporary dancers and choreographers. His creative drive and ambition is embedded in me.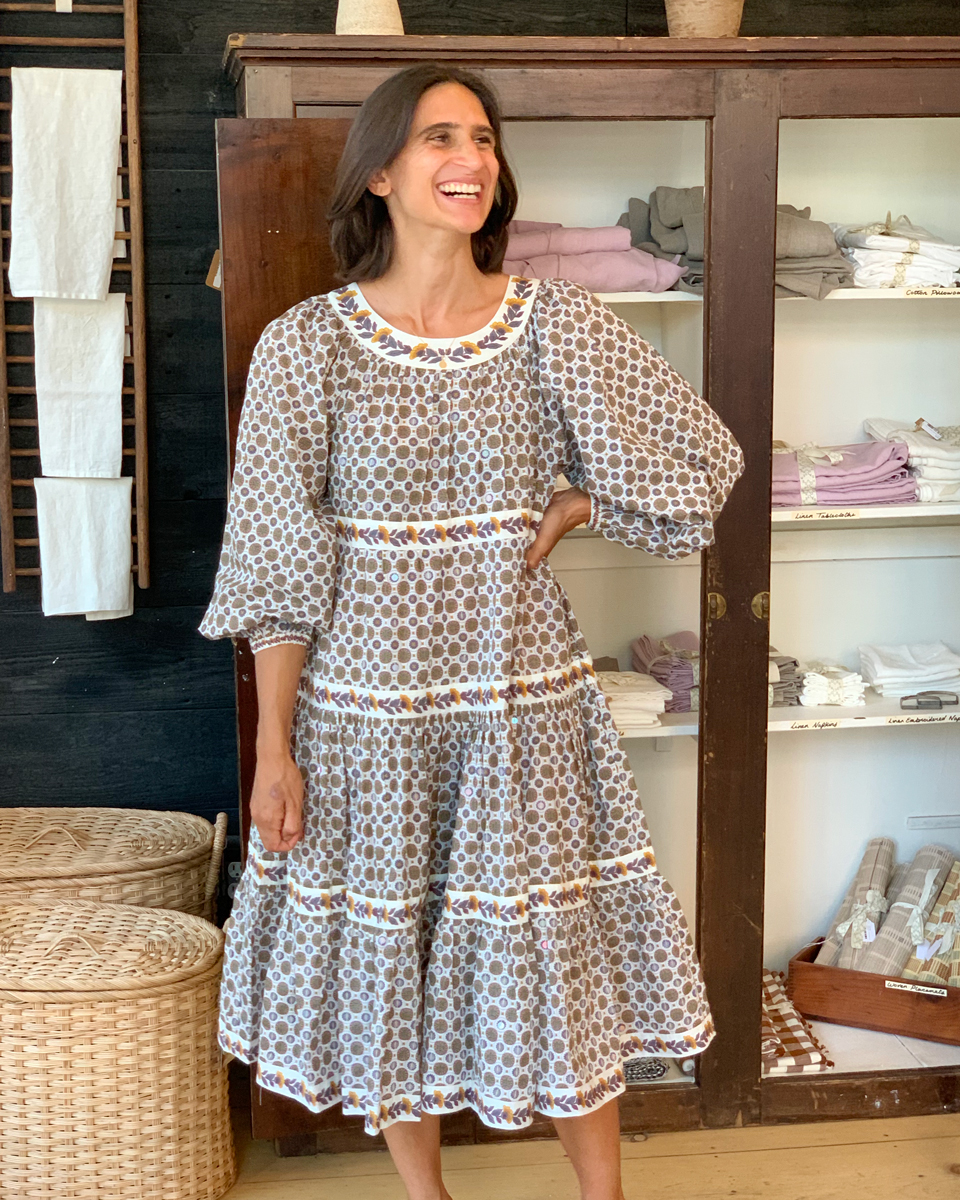 We at Tory Daily are inspired by smart, passionate women who #EmbraceAmbition and find ways to make their communities stronger. For information on the Tory Burch Foundation, which empowers women entrepreneurs to #EmbraceAmbition, click here.