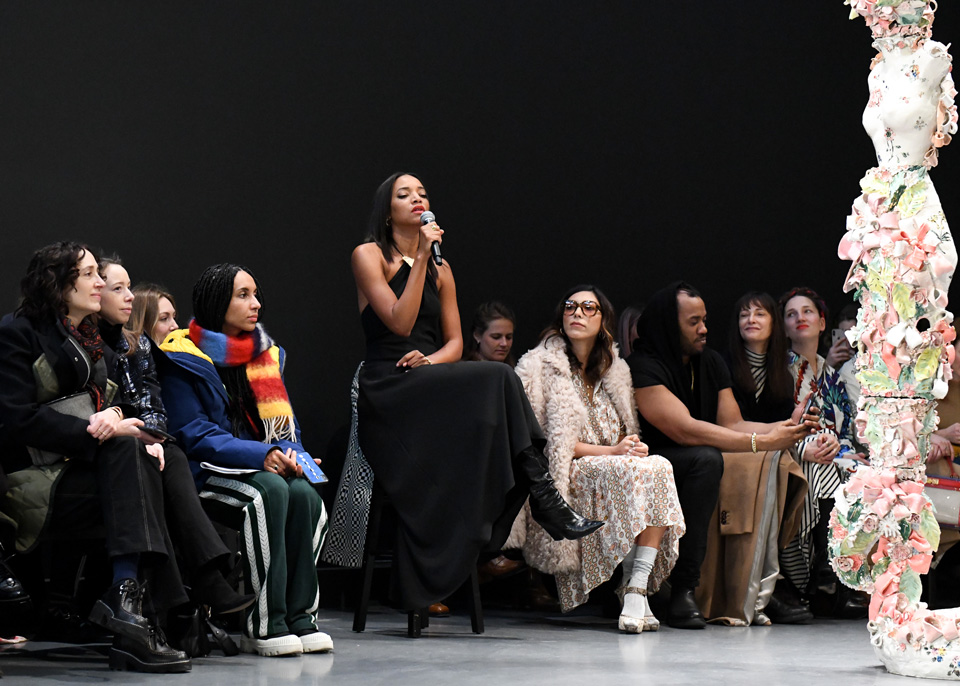 There was no shortage of unforgettable moments at the FW20 runway show. But one of the absolute standouts was singer and songwriter Alice Smith's live performance of the classic song "You Don't Own Me." As models walked through several of Sotheby's gallery rooms, Smith broke the song down to its emotional and most urgent core. "I wanted the chorus to sound like a tantrum rather than laying it out nice and pretty," she said. Here, Smith shares her thoughts on collaboration, inspiration, and fashion.
I would describe the Tory Burch FW20 collection as…
Fabulous! And new. This is clothing that seems to be moving in a new direction.
"You Don't Own Me" was the perfect choice for the FW20 show because…
Because Tory picked it—that's what Tory wanted!
The fashion and music worlds have this in common…
They're both art forms that express a feeling that everybody can relate to.
I embrace ambition by…
Practicing being ambitious. You have to remind yourself it's ok to be ambitious.
The woman who inspires me to be ambitious is…
Not a woman yet. She's my nine-year-old daughter, Lula.
An ambitious woman is…
Evolved. She's starting off at a different place from most people.
For a playlist inspired by the Fall/Winter 2020 soundtrack, click here.