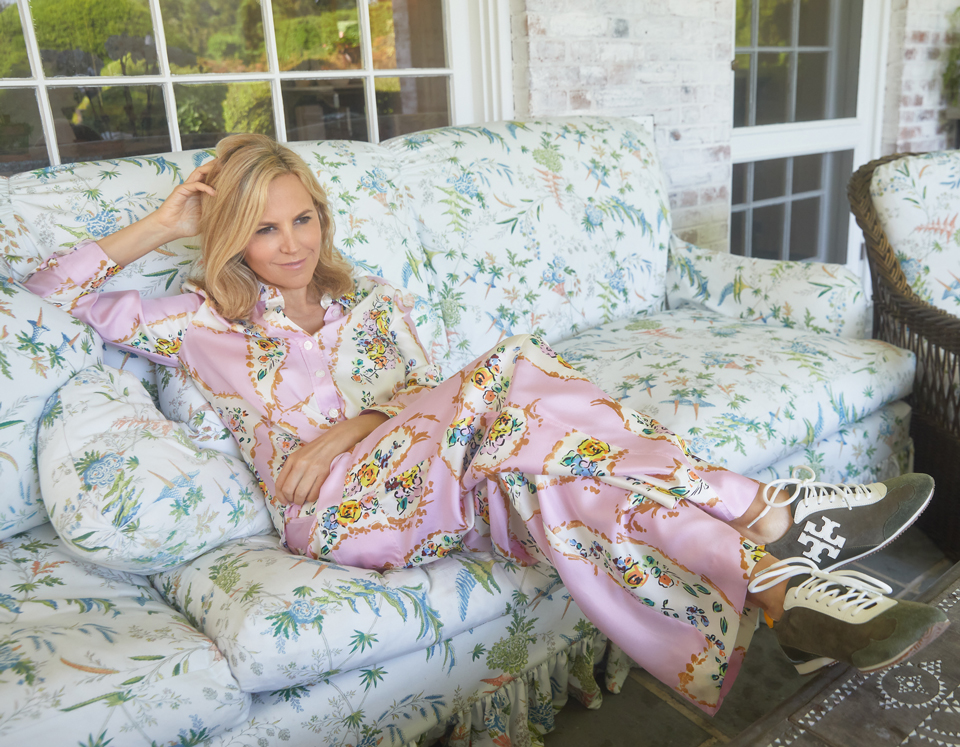 What inspired the Fall/Winter 2020 collection?
We collaborated with and were inspired by the artist Francesca DiMattio, whose work challenges the traditional norms of femininity. The colors and patterns are bold and exaggerated, the silhouettes are contrasting — from softer shapes to more structural details — and historic references are reworked in modern ways. We also consider the struggles that women artists have faced throughout history and still do to this day. Artists such as Judith Leyster, one of the great Dutch Masters, who was misattributed after her death simply because she was a woman.
Can you tell us about the prints?
Francesca designed a series of incredible floral prints based off our shared appreciation of classic French, English and Turkish porcelain. Subversive, striking and pretty patterns nod to femininity and power, two recurring themes in her work. As Francesca said, "Aesthetics associated with domesticity and womanhood have been dismissed as decorative, sweet and pretty." With these prints and this collection, we aim to challenge that notion.
How did you meet Francesca?
I was introduced to Francesca through a mutual friend almost a decade ago. I have one of her pieces, too — an incredible floral vase-like sculpture. For me, Francesca's take on what it means to be a woman is fascinating. She challenges traditional ideas and moves them into today.
Do you have any favorite looks?
I really love every look — there's a mix of old and new, masculine and feminine. For instance, the look Natalia Vodianova opened the show with — our Floral Jacquard jacket and trouser with a Lee Radziwill Saddlebag. The jacket is structured with a stand-up collar and exaggerated shoulders, while the pants are seamlessly tucked into over-the-knee floral boots. It's a balance of all the elements I love.