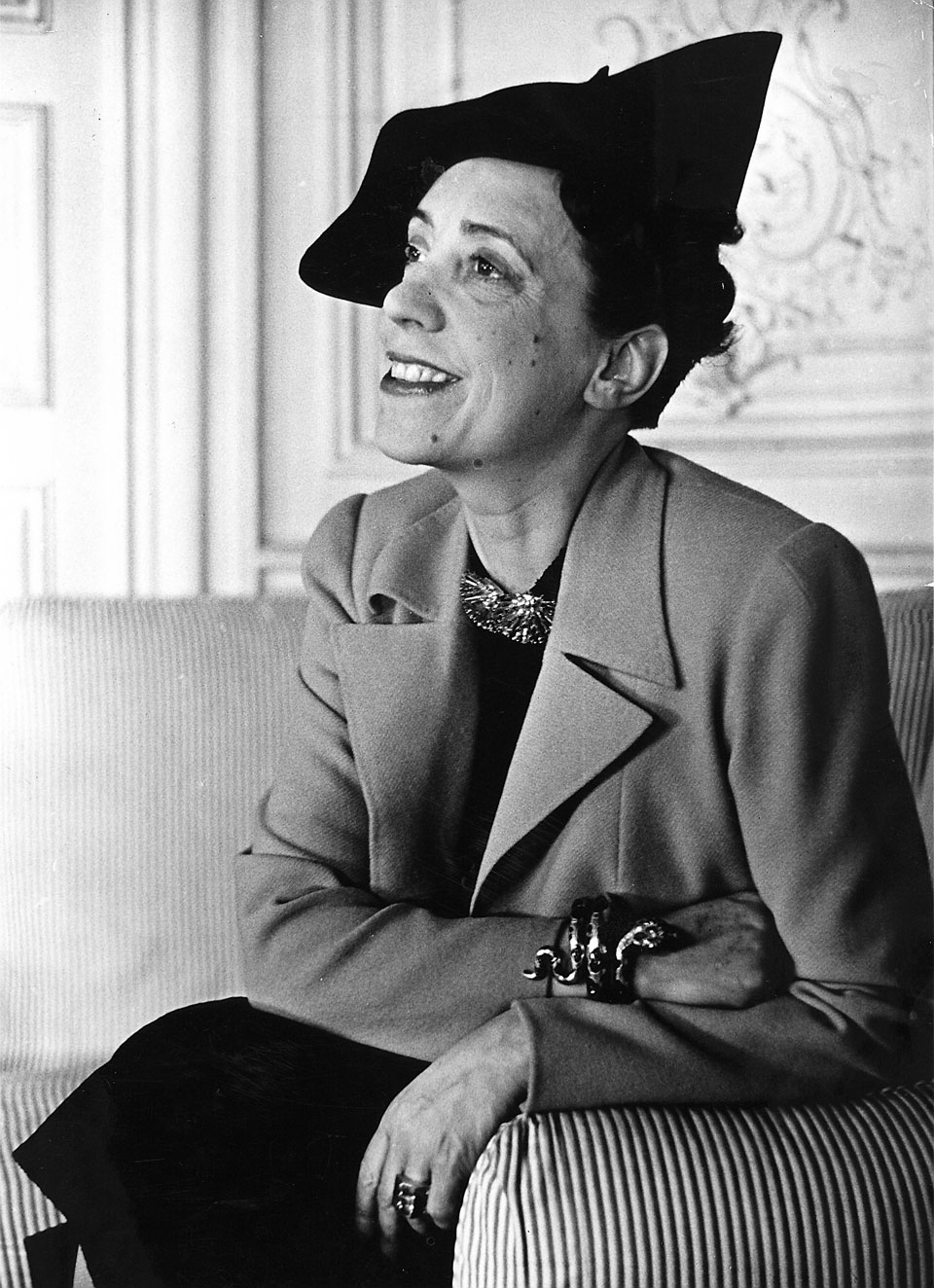 Welcome to Virgo season. It's hard to know where the year will take us next — but from August 22
nd
to September 22
nd
, the cosmos is telling us to come down to earth. Now is the time to tie up loose ends, set realistic goals and check off your to-do list. Here, astrologer and
Tory Daily
contributor Susie Cox walks us through the next 30 days for all the zodiacs.
Virgo
Happy Birthday, dear Virgo. This will be a good birthday month for you since Mercury is in Virgo until September 6th. Mercury loves communication so reach out to your friends and family and tell them how much you care. Yes, you can have a little party. Celebrate you!
Libra
This will be a good month to focus on your home, Libra. If you are in the mood to redecorate or paint something, now is the month. Your style has changed and you're ready for an upgrade. Make it beautiful. Your Libra is so creative.
Scorpio
Your power dates are between the weekend of August 21st through August 25th. The Scorpio in you is already psychic and these days will lift you into another realm. Totally trust your intuition during this week and you will see the light.
Sagittarius
This month is the time for you to focus on your finances. What a great time to go through your files and organize your paperwork. You might want to ask a Virgo friend to help you. Have fun with it and you will feel free when you're done.
Capricorn
Yes, Capricorn is the main sign in focus now and through the end of 2020. Now is your time to shine and use this time as an opportunity to step up and get what you want. The Capricorn Party is still in retrograde motion, so let go of the old as you embrace the new.
Aquarius
You will feel like expressing yourself now and with conviction and passion this month. Do you have a cause you are interested in helping? Now is the time to reach out to like-minded folks who you can relate to. Why knows, you might even be a leader in a movement. The Aquarius in you would love that!
Pisces
The Full Moon will be in Pisces on September 2nd so plan for something special around that date. This only happens one day per year, so use it as your celebration time. The Full Moon is quite close to inspirational Neptune to help you be even more creative. Have fun and howl at the Moon!
Aries
Mars is your planet, Aries, and is in your sign until January 2021. Something quite exciting is that Mars is retrograding in Aries from September 11th – November 14th. During a retrograde is the best time to let go of any patterns you have outgrown. Make big changes, powerful Aries. Now is the time.
Taurus
This entire month the planet Venus will be square to your Sun in Taurus. You might feel more emotional that usual and that's ok. Use that passionate energy to make some changes in your life. Creativity is favored so you might want to spruce up your home or wardrobe. Change is the operative word this month.
Gemini
Mid-September is a good time for you to communicate, write or reach out to the world in your own style. Since the North Node is in Gemini now and will be for over one year, now is your time. Think Big, Gemini. You know you can accomplish your dreams.
Cancer
The weekend of September 12th is your strongest time this month. You will likely attract some powerful people into your life around those dates. Come out of your home cave and venture into the world. You will be glad that you did.
Leo
You are in luck, Leo, because sweet Venus is in your sign from September 6th through October 2nd. The Moon joins Venus on Sept 12th – 14th. All month is a time to pamper yourself, especially that weekend. Go through your closet and let go of some clothes – so you can replace them with new goodies. You deserve it!
乙女座(8月22日から9月22日)
乙女座
乙女座の皆さん、お誕生日おめでとうございます。今月は素敵な誕生日月となるでしょう。それは水星が9月6日まで乙女座に滞在するから。水星はコミュニケーションが大好き。お友達や家族に連絡をとって、大切な人に想いを伝えましょう。パーティもオススメ。誕生日を楽しんで!
天秤座
天秤座の皆さんは、家のことに集中するとよい月。お部屋の模様替えをしたいなら今月がチャンス。自分自身のスタイルの変化に合わせて、アップグレードしてみては。美しく彩って。天秤座が持つ、天性のクリエイティビティを発揮しましょう。
蠍座
ラッキーデーは8月21日の週末から8月25日にかけて。普段から精神的エネルギーに満ちている蠍座の皆さんですが、この期間はさらなる境地に高められるでしょう。この期間は自分の直感を信じて。その先に光が見えるはず。
射手座
今月はお金のことに集中するとき。ファイルに目を通したり書類を整理したりするのに適しています。乙女座の友達に手伝ってもらいたくなるかもしれません。楽しみながら作業を片付けたら、気分もすっきりします。
山羊座
山羊座は今、注目の的。この状態は2020年末まで続きます。今こそ、山羊座の皆さんが輝くとき。この絶好の機会にぜひステップアップを。欲しいものを手に入れましょう。山羊座の星座群が逆行モードのこの時期、古いものは手放し、新しいものを取り入れて。
水瓶座
信念と情熱が満ちる今月は、自分を表現したいと感じるでしょう。手を差し伸べたいと思っていることはありませんか?気の合う仲間に声をかけてみましょう。気がつけば、あなたがその活動のリーダーになっているかもしれません。水瓶座の皆さんはそういう役目がお得意なのです!
魚座
満月が9月2日に魚座に滞在します。この日あたりに、何か特別なことを計画しましょう。この1年に一度の貴重な機会をお祝いして。しかもこの満月は、インスピレーションを司る海王星に接近。あなたをいつも以上にクリエイティブにしてくれます。思いっきり楽しんで、満月のパワーを感じて!
牡羊座
牡羊座の支配星である火星が、2021年1月まであなたの星座に滞在します。興味深いのは、火星が9月11日から11月14日まで牡羊座で逆行すること。逆行中は、上手くいかなくなったやり方を手放す絶好のタイミング。パワフルな牡羊座の皆さん、大きな変化を起こしましょう。今がその時です。
牡牛座
今月いっぱい、金星が牡牛座に滞在する太陽と直角の位置にあります。いつもより感情的になるかもしれませんが、気にしなくても大丈夫。その情熱的なエネルギーを人生に変化をもたらすことに使いましょう。授かったクリエイティビティで、お部屋やワードローブを整えて。今月のキーワードは「変化」です。
双子座
9月中旬は、自分らしいやり方で、人と話したり、手紙を書いたり、社会とかかわるのに良い時期です。現在、双子座にあるノース・ノードは、これから1年以上滞在します。双子座の皆さんにとって、まさに今がチャンス。大きく考えましょう。夢を実現できます。
蟹座
9月12日の週末は、今月の中でも最高のとき。この時期、あなたの人生にとって影響力のある人と出会うことになりそうです。自分の殻に閉じこもらず、未知の世界に踏み出しましょう。そうして良かった、と思う日が訪れることになるでしょう。
獅子座
9月6日から10月2日まで金星が獅子座に滞在するおかげで、運気上々の獅子座の皆さん。さらに、9月12日から14日までは、金星に月が重なります。この1ヵ月、特にその週末は、自分を甘やかしてあげて。クローゼットの服をいくつか手放して、新しいものに入れ替えて。頑張った自分にご褒美を!