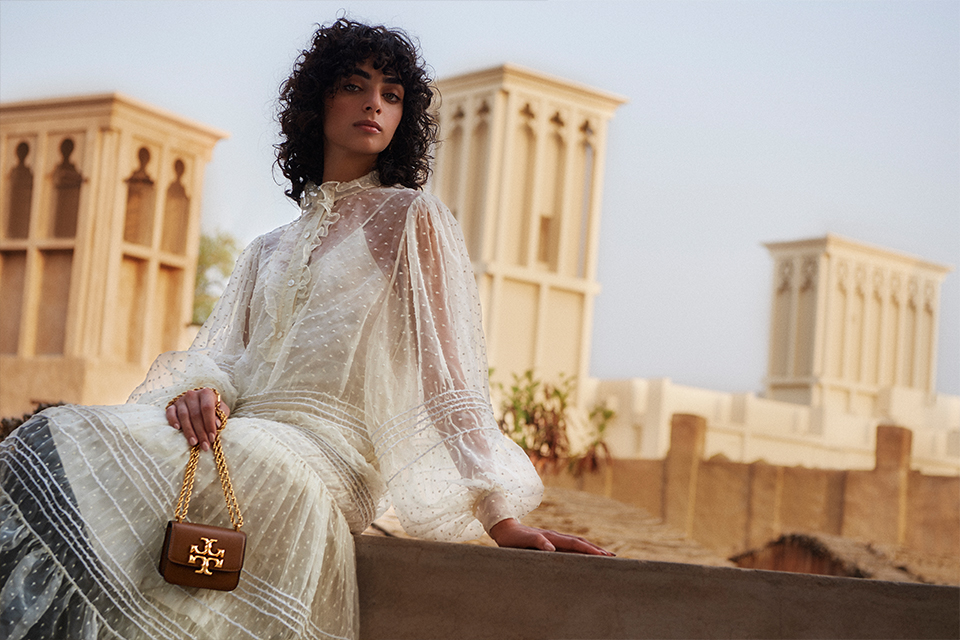 Light is an incredibly important symbol in the Middle East — from sunrise to sunset, it acts as a guide in both the literal and metaphorical sense. It's why, to celebrate the launch of the Tory Burch sites in the UAE, Kuwait and Saudi Arabia, we partnered with four women who use their platforms to shine a light on the beauty in the world and, especially in their home countries.
Shahad Salman
,
Yara Al Namlah
,
Lana Albeik
and
Karen Wazen
take center stage in our new video highlighting the vibrant culture and landscapes of the Middle East, as well as the inspiring strength and empowerment of Middle Eastern women.
The video, which was shot in different locations across the Middle East, showcases our Fall/Winter 2020 collection set against historic backdrops. "I'm so happy that we shot in Ushaiqer Saudi Arabia — it's a sacred location that not many have access to," says Al Namlah, a Saudi architecture student and influencer. "Shooting modern fashion in such an iconic location is like combining the past and the present at the same time."
Here, we go behind-the-scenes to speak with each of the stars about the making of the video and the importance of supporting other women.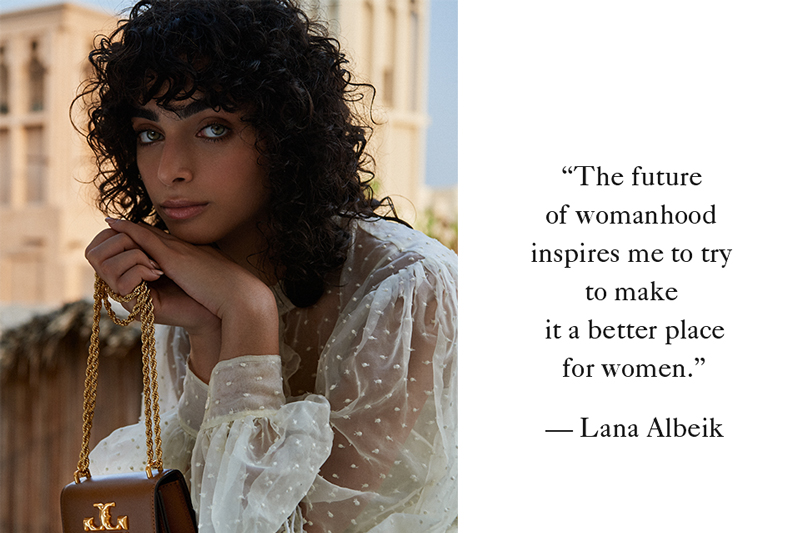 What does women's empowerment mean to you? What does it look like?
Shahad Salman: Women's empowerment is my main drive and motivation. I grew up in a family that carries a strong sense of women empowerment — it is what shapes my character today.
Yara Al Namlah: It's being confident. It's about genuinely supporting other women. We rise by lifting others.
Lana Albeik: Women's empowerment is giving the platform that you have to women who don't have a platform. It's a place of recognition and acknowledgment of privilege and speaking up.
Karen Wazen: It is making women around you feel confident, feel comfortable, feel beautiful and feel valued!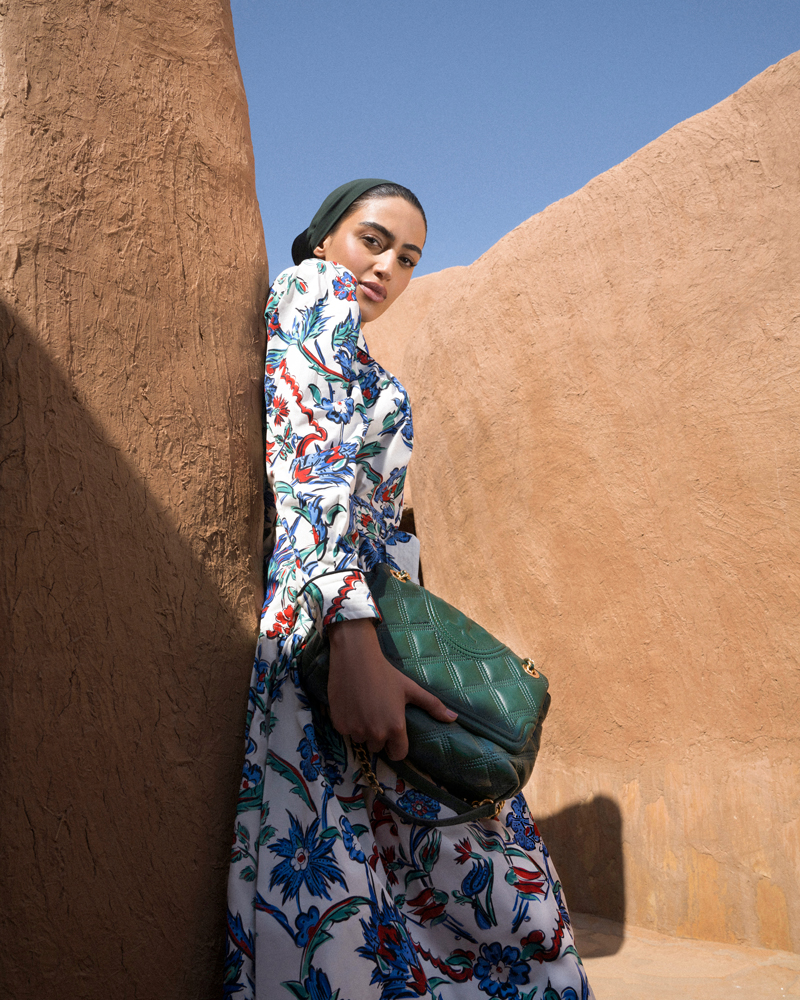 What do you find most inspiring about women?
Shahad Salman: I see inspirational people and stories everywhere I go. On a personal level, womanhood inspires me in many ways, shapes and forms as I represent that fully.
Yara Al Namlah: The way we are so intuitive and nurturing, yet so strong and powerful.
Lana Albeik: The strength & resilience. The future of womanhood inspires me to try to make it a better place for women.
Karen Wazen: Women create a better world.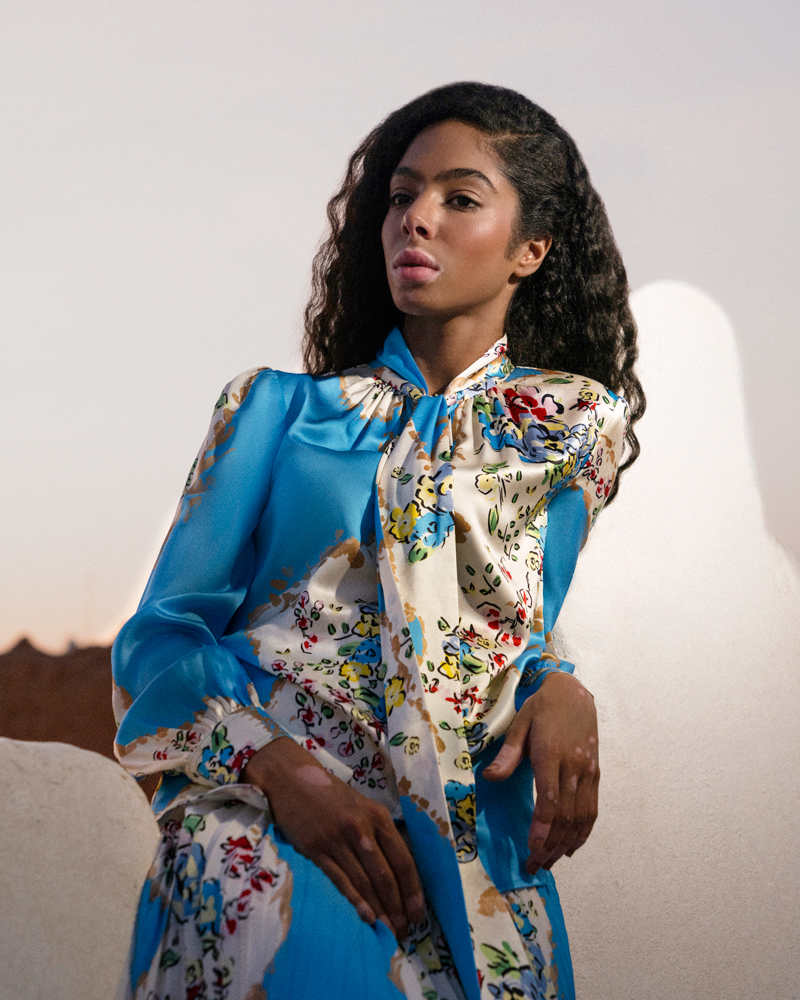 What are some of the things you love most about the Middle East?
Shahad Salman: The things that I love about the Middle East are endless. As the place of my birth and as the place I find myself representing. I am in love with the cultural and traditional beliefs and Arabian heritage.
Yara Al Namlah: The way each country has its own beauty. The welcoming nature, the food and the culture.
Lana Albeik: The beautiful places & the history.
Karen Wazen: Our family culture, our food, our hospitality and our diversity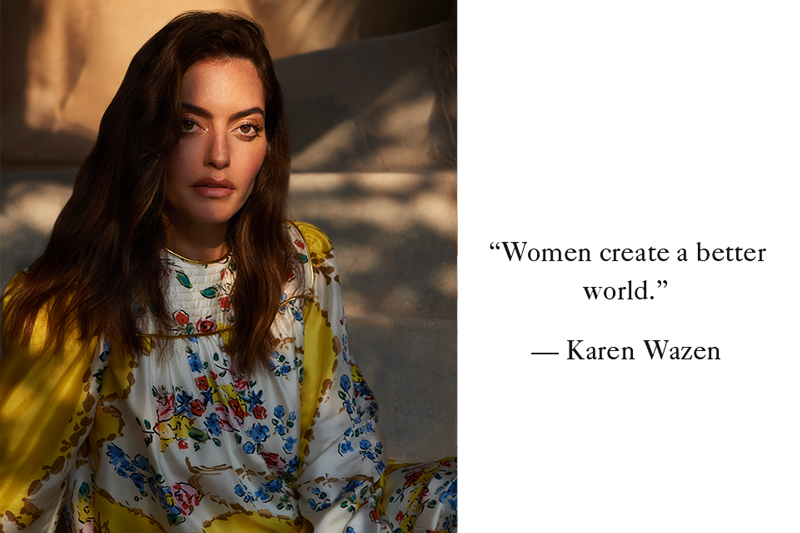 How do you think this video speaks to the region?
Shahad Salman: I think this video could impact lives, specifically the people who have similar interests when it comes to women empowerment.
Yara Al Namlah: Shooting modern fashion in a historic location speaks volumes.
Lana Albeik: Having it shot in a setting that is familiar to the eye brings the collection to life in a relevant way to the region. Celebrating our history has always been something we love doing.
Karen Wazen: It brings together culture, fashion and femininity.