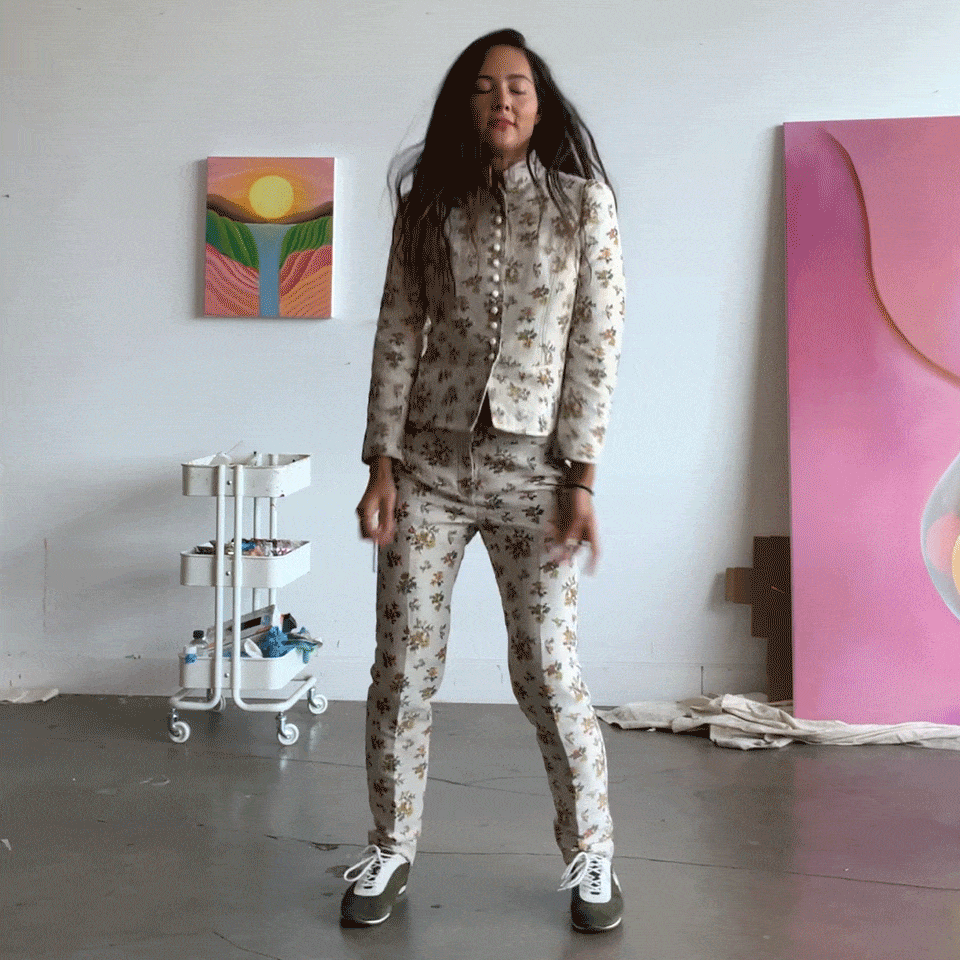 Science says moving your body releases endorphins. We posit: so does a scroll through Camilla Engstrom's Instagram. Inspiration abounds on the artist's page, where she shares her mood-lifting oil paintings and dance videos from her LA studio. Between the colorful backdrop, catchy music and carefree moves, positivity radiates from the grid. Recently, Engstrom put on her dancing shoes — the Tory Sneaker — and pulled out her best choreography in our Fall/Winter 2020 collection. Here, we learn how she finds her groove.
And if you are in need of a good dance playlist, Engstrom's Spotify is a great place to start.
I knew I had to be an artist when…
Painting and making things were the only things that made me happy. I asked myself: if I didn't have a financial care in the world, how would I be spending my time?
My signature style is…
Prints, colors and comfort! And I am almost always in flat shoes.
I draw inspiration from…
Art, nature and books like The Love Poems of Rumi.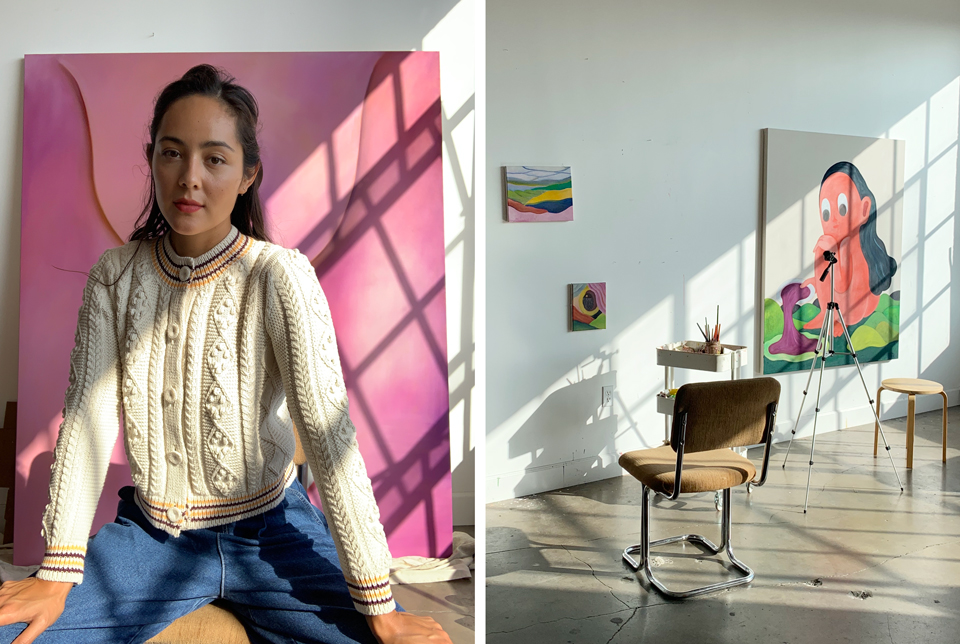 When I get the artist's equivalent of writer's block…
I change my environment, see new things, rest a lot and be compassionate towards myself.
For me, dancing is…
A way to get back into my body. Endorphins. Being present.
Any tips for finding your groove…
Play great music and see what happens.
The song that always gets me dancing…
A-Ha's "Take On Me"
And while creating, I listen to…  Right now, I listen to Sadghuru Dharma talks on iTunes or I'll play some meditation music on YouTube.
Artist, song or album that is on constant rotation…
I always come back to Ali Farka Toure, Kurt Vile, OutKast and The Cranberries!
I embrace ambition by…
Constantly pressing pause and reflecting on what truly gives me purpose and how I can serve others at the same time.
And the person who inspires me to embrace ambition is…
My grandfather went his own way creatively and recognized my talent very early. Even though he's not around anymore, I feel his presence in everything I do.