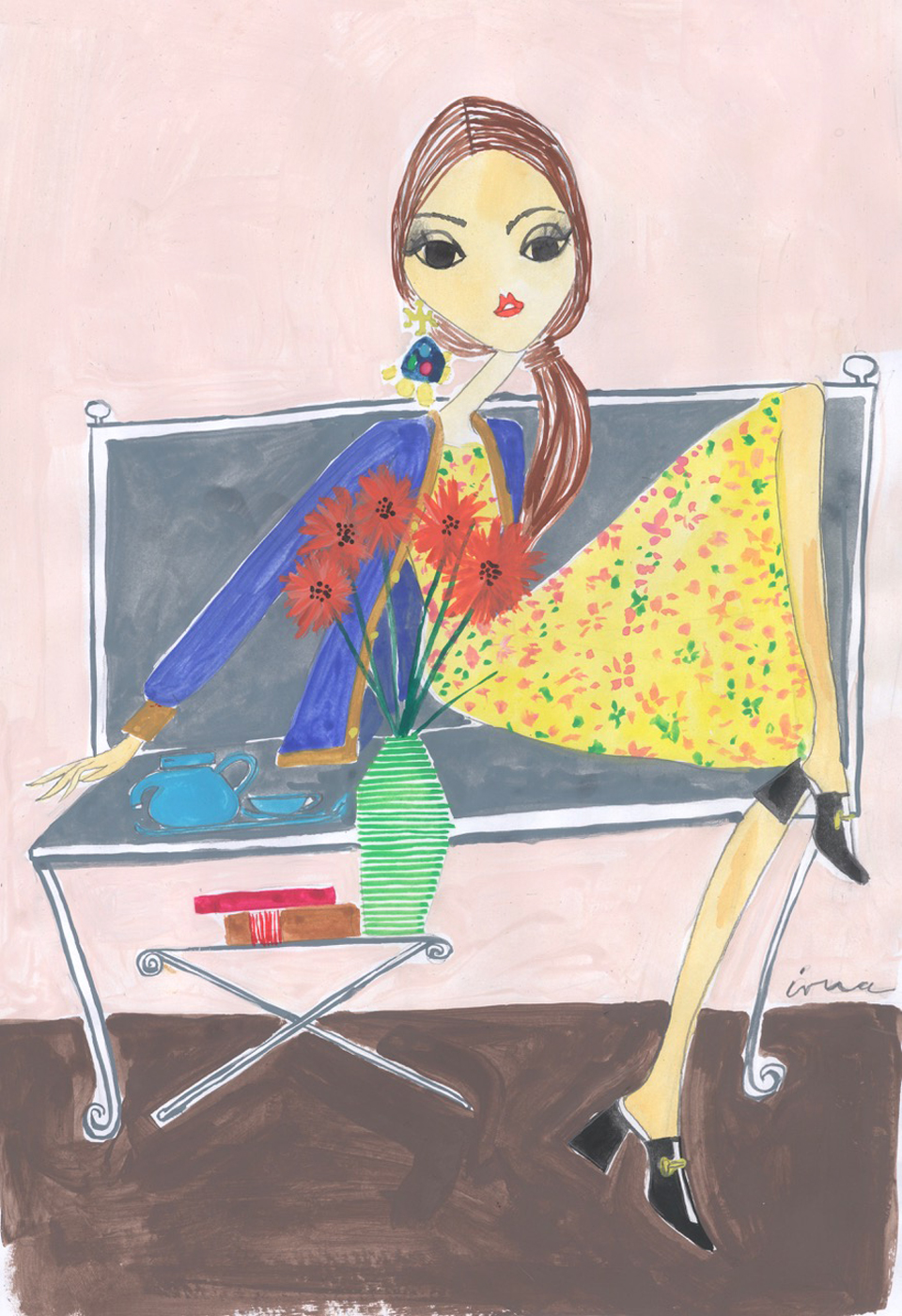 Inspiration comes in many forms. For artist Jasmin Khezri, it's an illustrated character named IRMA. Fun, carefree and always dressed to the nines, IRMA has taken on a life of her own. For 15 years, the fictional character was a staple in the pages of German Glamour, where Khezri wrote columns on fashion, beauty, travel, art and living. Today, she has her own magazine: IRMASWORLD. Before the holiday craze kicks into high gear, we caught up with Khezri to discuss everything from IRMA's inception to holiday plans and traditions.
The idea for IRMA came to me when …
I was visiting my agency, Taiko & Associates, in Tokyo, and Taiko noticed that I was always drawing the same character. We decided to give IRMA — named for my grandmother — a voice and use my journalistic and creative skills to create stories and artwork to bring the character to life.
I would describe my signature style as…
Sometimes naive, open to new materials and techniques, and always drawn to different mediums. I recently created a series of ceramic plates and platters with the Swedish artist Beatrice Paterson.
I draw inspiration from…
Colourwise, from nature. Also, from advertisements from the '50s and '60s.
When I am not working, you'll find me…
In winter, in a pool for a swim or at a nearby lake in the summer. I love swimming and spending time in nature. I am also always in our kitchen cooking and baking — I love to try new recipes.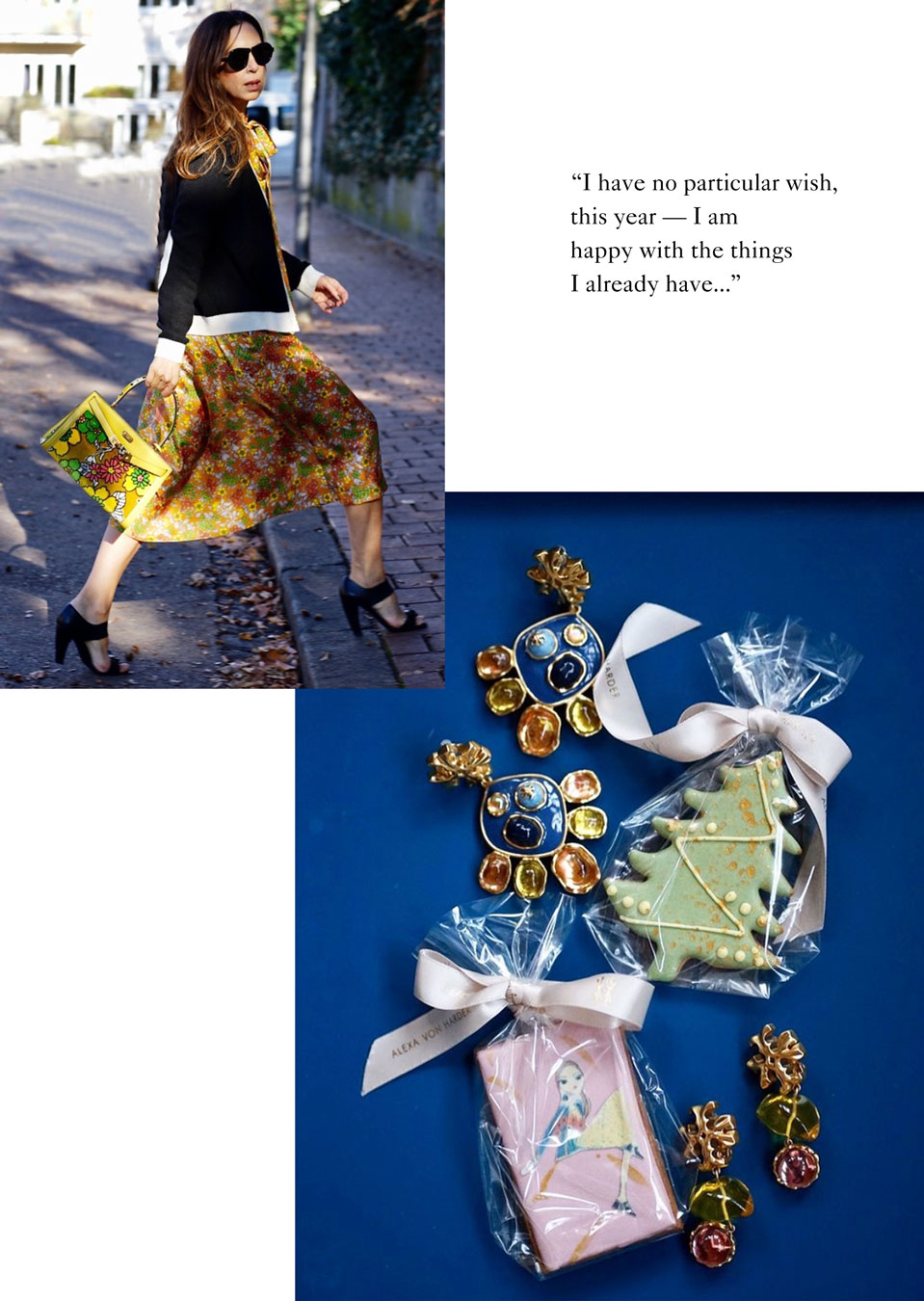 And during the holidays…
I love the French Rivera, where I partly grew up. I still love to spend the summer in my parents' old house in the hills above Cannes. Skiing in St. Moritz is an annual trip.
My favorite holiday memory or tradition…
Spending the ski holidays with my family in St. Moritz. Coming back from a day on the mountains and enjoying warm apple strudel with cream, sitting in front of the fireplace.
On my wish list this year…
Actually, I have no particular wish. I am happy with the things I already have. I am mostly looking forward to spending time with my family at our Munich home, which I plan to change around for the holiday season. We have been in the same rooms with the same furniture now for several lockdowns and for the holidays I would like to change things up — maybe buy a new living accessory or change a wall colour or fabric on a chair. Just to have a look and feel of something new and fresh.
My greatest goals for the New Year…
Is to visit my son more often in Ireland and, if we can, spend more time with my family in New York.
We at Tory Daily are inspired by smart, passionate women who #EmbraceAmbition and find ways to make their communities stronger. For information on the Tory Burch Foundation, which empowers women entrepreneurs to #EmbraceAmbition, click here.