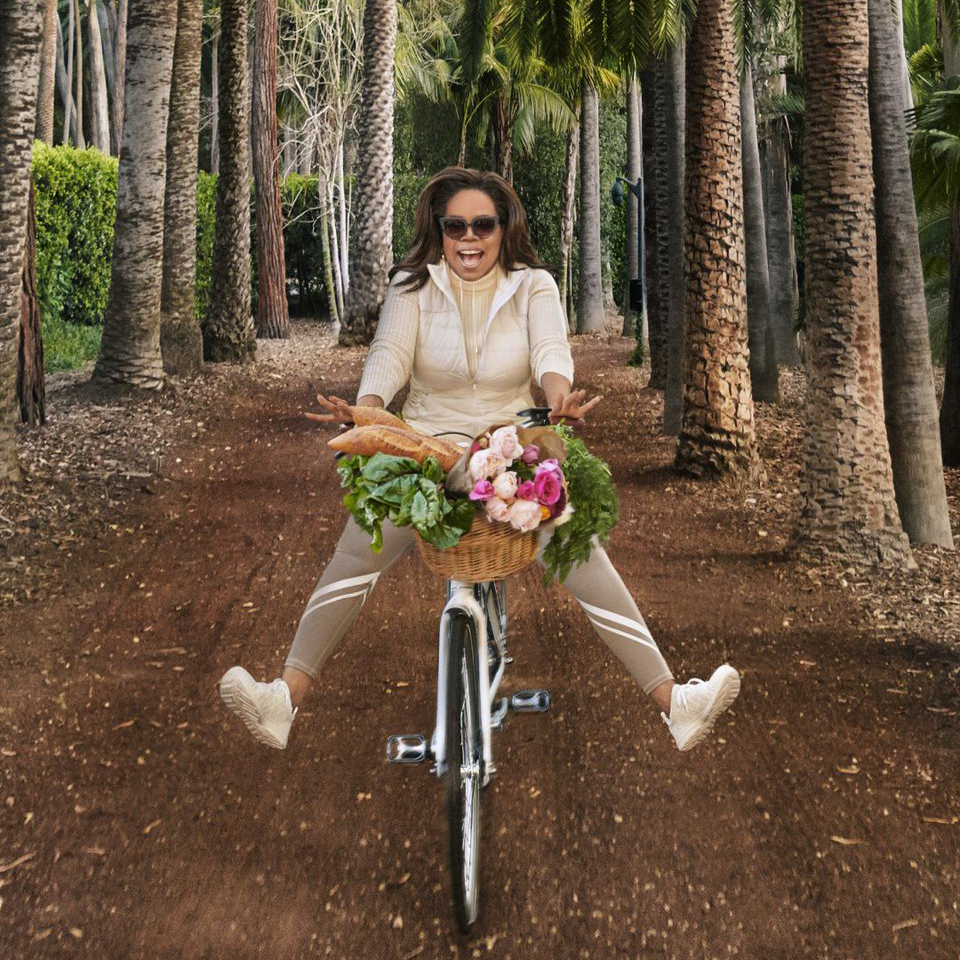 There are few astrological signs as fiercely independent as Aquarius… Oprah Winfrey is proof of that. From January 19 to February 18, we celebrate Aquariuses everywhere — and it's going to be an exciting month. Here, astrologer and Tory Daily contributor Susie Cox tells us what's in store for all the star signs.
Aquarius
Happy Birthday, Aquarius. This will be quite a birthday month for you. Everyone is talking about the sign of Aquarius now, since both Jupiter and Saturn recently moved into Aquarius on the exact same day of December 21st. Celebrate your new life. If things haven't changed drastically already… guaranteed they will.
Pisces
This month your ruling planet, Neptune, is aligned with the Moon's Nodes almost exactly. The Nodes are points that relate to your past patterns and how they can change into your current, new patterns. Take this month to release any deep-seated themes that you want to release. If you do that this month, they will be gone forever.
Aries
How exciting for you, dear Aries, to have Mars finally gone from your sign. He was there for months and months and you should feel free now. If you have been having a stressful time, that is changing. Focus on what you want to accomplish and that is what will happen now. Finally.
Taurus
Mars is now in your sign of Taurus and will be there until March 4th. This month will start with a real bang with Mars joining Uranus, the planet of surprises on January 20th and 21st. Stay calm, because those days will be full of potential chaos. Stay calm.
Gemini
Your power date will be the last week in January, dear Gemini. Not only will you feel brilliant, but you will be able to accomplish your genius ideas easily. You will likely be working in collaboration with some other brilliant minds too. This will be a time of mental joy for you!
Cancer
This will be a month for you to encourage and grow your community. Your family will be expanding into a larger group and yes, you will be the one to bring everyone together. The end of January will start your new, extended family. Lucky you.
Leo
The Full Moon will be in Leo this month and will occur on January 28th. That will be the beginning of a long weekend and you can celebrate the entire time with something special. This will be the first Full Moon of the New Year of 2021, so make it Leo special.
Virgo
The last few days of January into the first few days of February is your time this month. You will feel a combination of creativity with your usual organizational skills. Plan to create something beautiful, even if it is on your computer. Digital art is favored.
Libra
Early February will bring an expanded awareness to you, sweet Libra. You will feel flashes of brilliance, especially when you are talking with other creative people. Spend some quality time collaborating with your colleagues and you will invent some new ideas that will wow everyone. This will more than likely change your life.
Scorpio
Early February will bring an almost shocking new phase to your life. Things will be different and may never return to the same routine after that. It will involve others who will be encouraging you to change. Be open to something new because it's inevitable.
Sagittarius
Your Sagittarian spirit is always looking out into the world for more excitement and joy. The first week in February will bring an inward focus. If you want to do art, write, meditate or yoga, this is the time to go inside. You could easily incorporate this new addition to your life. Don't worry, Sag, it won't take away from your wild side.
Capricorn
You are now free, dear Capricorn. The only planet that is still in your sign is Pluto, who will remain there for a couple of years still. But at least the rest of the Capricorn Party has now entered Aquarius. Pluto, the planet of strength, will ensure you will continue with your ambitious quest.
水瓶座(1月19日から2月18日)
水瓶座
水瓶座の皆さん、お誕生日おめでとうございます。最高に素晴らしいお誕生月がやってきました!木星と土星が、12月21日に同時に水瓶座に入りました。いま皆の間では、水瓶座の話題でもちきりです。これから起こる大きな変化に胸を高鳴らせ、新しい人生を祝いましょう。
魚座
今月は、魚座の支配星である海王星が、月の軌道が黄道と交差する点とほぼ一直線に並びます。この交点は、これまでの古い流れを断ち切り、新たな流れに変える絶好のタイミング。手放したい習慣や執着があるなら、いまのうちに捨て去りましょう。新しい流れを起こすのに、今月ほど良い月はありません。
牡羊座
牡羊座の皆さん、嬉しいお知らせです。火星がようやく牡羊座を離れました。何カ月も滞在していた火星が去り、いま解放感を感じているはず。ストレスの多い日々でしたが、その状況も変わります。今叶えたいことは何ですか?意識をそこに集中すると、実現することができます。さあ今こそ動き始めましょう!
牡牛座
牡牛座に滞在している火星は、3月4日まで留まります。1月20日と21日は、驚きをもたらす惑星の天王星が火星に重なるため、今月早々に衝撃的な出来事が起こりそうです。でもあなたなら大丈夫。混沌の中に未知の可能性が満ちています。落ち着いていきましょう。
双子座
双子座のラッキーデーは、1月の最後の週。頭が冴えわたって、独創的なアイデアをすんなり実現できます。才能あふれる人たちと協力して取り組むチャンスがあるかもしれません。精神的に満ち足りたひと時になりそう!
蟹座
今月は、自分を取り巻く人たちを励まし、共に成長する月になります。家族が増えるかもしれません。あなたの働きかけで家族の絆が深まります。嬉しいことに、1月末には、新しい家族との繋がりが広がりそうです。
獅子座
今月の満月は、1月28日に獅子座で起こります。それは長いウィークエンドの始まり。この週末中、何か特別なことをしてお祝いしましょう。この満月は、2021年の最初の満月。獅子座の本領を発揮して、とびきり素敵なひと時にしましょう。
乙女座
1月末から2月頭にかけての数日間は、乙女座の今月のラッキーデーです。持ち前のまとめる能力に加えて、クリエイティビティの高まりを感じるはず。パソコンを使ってもいいので、何か美しいものを作りましょう。デジタルアートがオススメ。
天秤座
天秤座の皆さん、2月上旬に、周囲のあなたへの注目が高まります。クリエイティブな人と話をすると、一段とひらめきが冴えわたります。仲間と協力し合って充実した時間を過ごすと、周りの人が驚くような新しいアイデアが生まれるかもしれません。人生が変わることにもなりそうです。
蠍座
2月上旬に、驚くような人生の新しいフェーズに突入します。取り巻く状況はすっかり変わり、二度と以前のようには戻らないでしょう。あなたのそうした変化をを応援してくれる人が現れるかもしれません。この変化はあなたにとって必ず必要なもの。新しいことを受け入れましょう。
射手座
いつもなら、何かワクワクした楽しいことを探すのが得意な射手座の皆さん。でも、2月の第1週は、自分の内面と向き合う時間になりそう。芸術、執筆、瞑想やヨガを始めるなら、絶好のタイミング。その新しい習慣を、自然と生活の中に取り入れられます。でも心配ご無用。かといって、射手座のワイルドな一面が奪われることはありません。
山羊座
惑星のプレッシャーからついに解き放たれました。山羊座に残っている星は冥王星だけです。冥王星はこれから数年間、山羊座に滞在します。ほかの惑星達はいま水瓶座に入りました。冥王星は、強力なパワーを秘めた星。ここからは、意欲に満ちた探求心を持ち続けることができます。