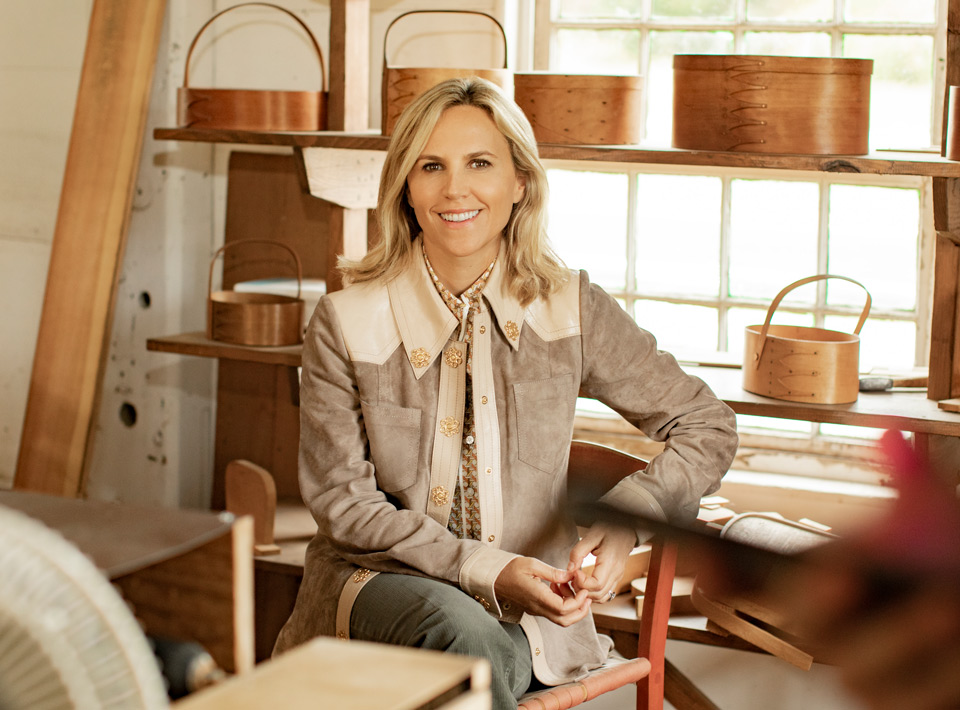 What inspired the Spring/Summer 2021 collection?
When we were designing this collection, we leaned on our imaginations. I considered the places I've been in my life and have been wanting to go back, and I thought about finding beauty in the little things… There is a renewed interest in restraint, simplicity and creativity. This concept of luxury and utility. Things with purpose. I wanted women to feel like they could do anything in this clothing.
How is this translated in the clothes and accessories?
I think there's something very modern about dressing in uncomplicated silhouettes. Everything in this collection is super lightweight and versatile, meant to be worn and worn again. Luxury made from beautiful, humble materials. Classic canvas pants, collapsible loafers in the softest leather, lightweight cotton skirts and caftans…
Do you have any favorite looks?
This suede jacket that I am wearing above was inspired by a jacket my mother had made in the 60s. I remember her wearing it all the time. Then there is our artist dress — it is the most comfortable cotton poplin dress with an effortless, roomy fit. I am also really excited about our new T monogram handbag, inspired by Pennsylvania Dutch quilt making. The geometry, the needlework… it's so beautiful.