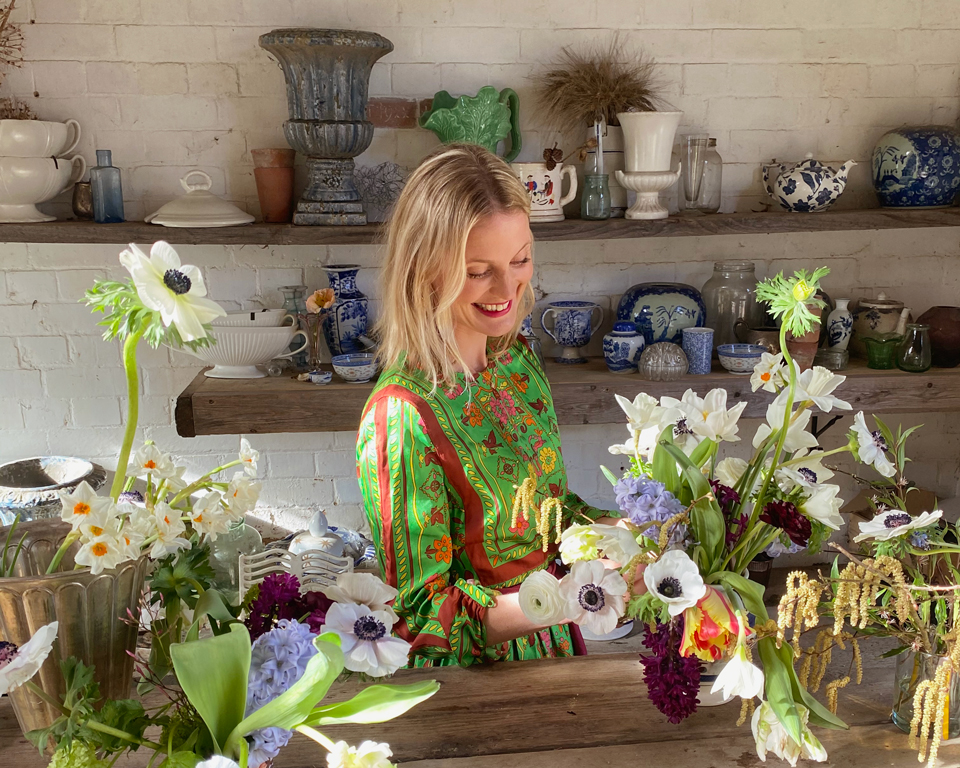 From her rustic home workshop in the rolling hills of the Cotswolds, Willow Crossley spends her days designing refreshingly relaxed floral arrangements. Much to the delight of her steadily growing social following, Crossley often films (extremely soothing) tutorials on how to assemble said arrangements using a variety of seasonal blooms. The floral stylist — whose clientele list includes fashion brands and London A-listers — author and interior designer lives with her husband Charlie and their three sons in the storybook south English countryside. Leading up to UK Mother's Day on March 14, we caught up with Crossley for a conversation on flowers, family and the greatest lessons she's learned as a mom.
I fell in love with flowers…
When I was tiny. I've always been surrounded by them; my grannies and mother were and are flower and garden mad.
My go-to floral arrangement…
It depends what season but one I just adore is Solomon seal, foxgloves, lilac, white leaf, peonies, larkspur and sweetpeas. My dream combo.
And my favorite flower…
Solomon Seal. She's just utterly magical. I love the little white bells, the creamy green colour, the tall arched stem. And the fact that shes only around for a few weeks of the year.
Three pro-tips to the perfect arrangement…
Invest in some sharp good quality secateurs. Buy seasonal, locally grown flowers if and when you can. Think about your vase. So often they're an afterthought. Your flowers want to be about one and a half times the height of your container.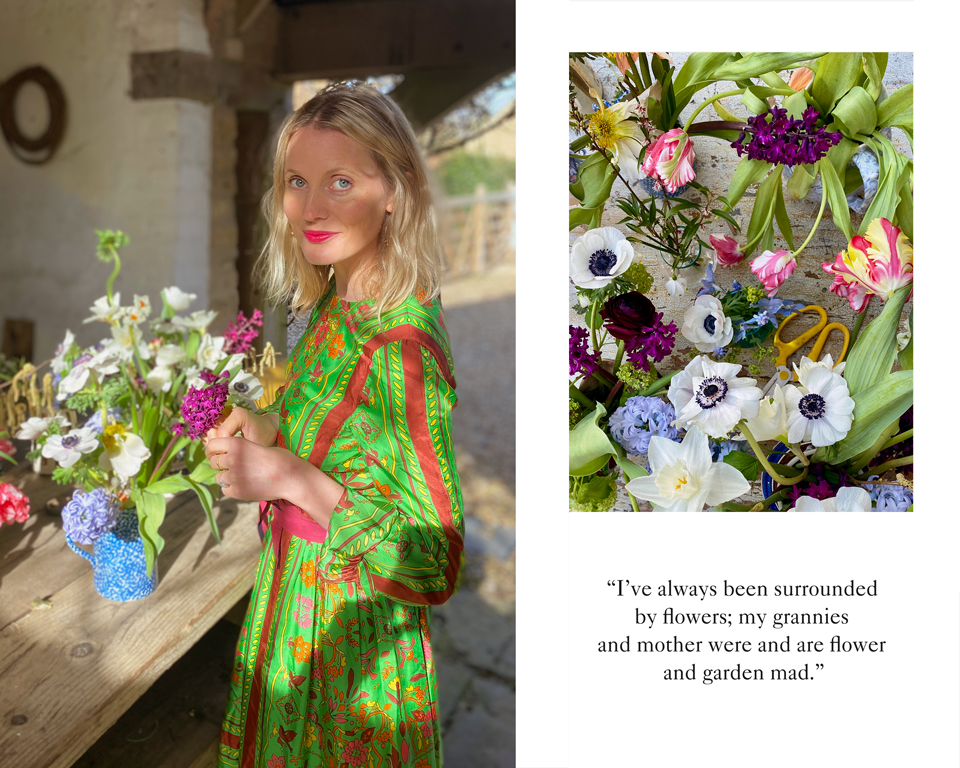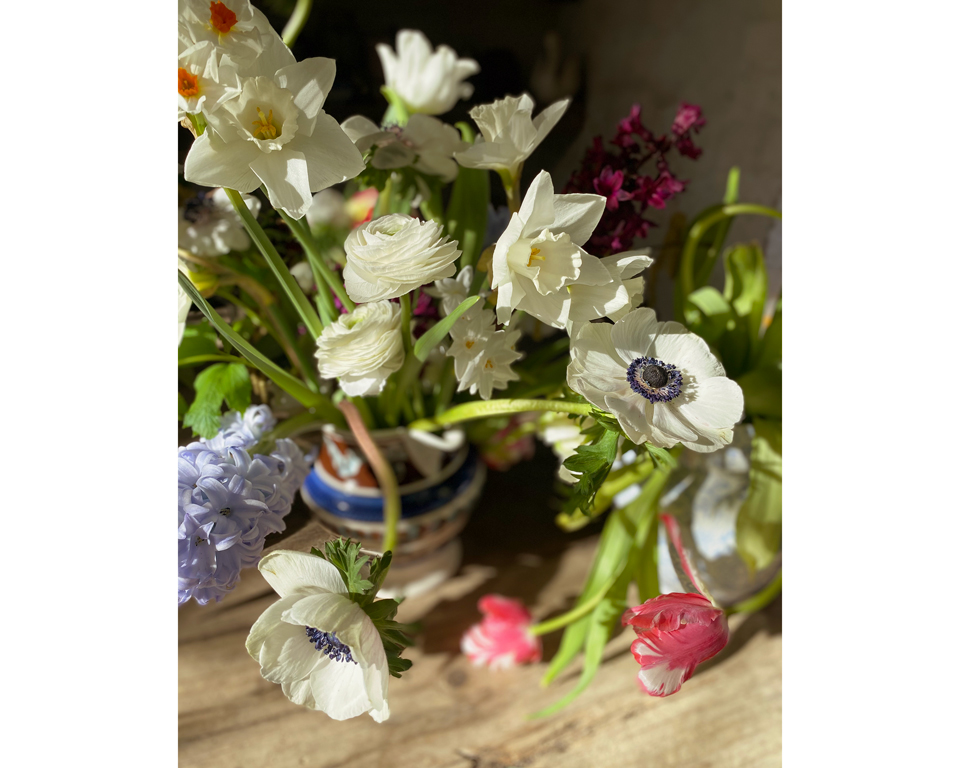 When I'm not working, you'll find me…
In the woods with my boys, eating picnics and swimming in the river. (Them not me, I'm a massive wimp!)
The thing I am most proud of…
My three sons, Wolf, Rafferty and Kit. I sometimes feel I might burst with pride when I see them all together.
My favorite family tradition…
Holidaying in the Scilly Isles each summer. I've been going for thirty years and we now take our children there too, to the same house. It's very wholesome, beachy, lots of catching crabs, freezing sea swimming, catching shrimps. My best two weeks of the year.
The most important lesson I've learned as a mother, so far…
Is to hug them every day and tell them how much I love them.
I hope I teach my children…
To be kind.
I embrace ambition by…
Never sitting down; I'm incapable of switching off.