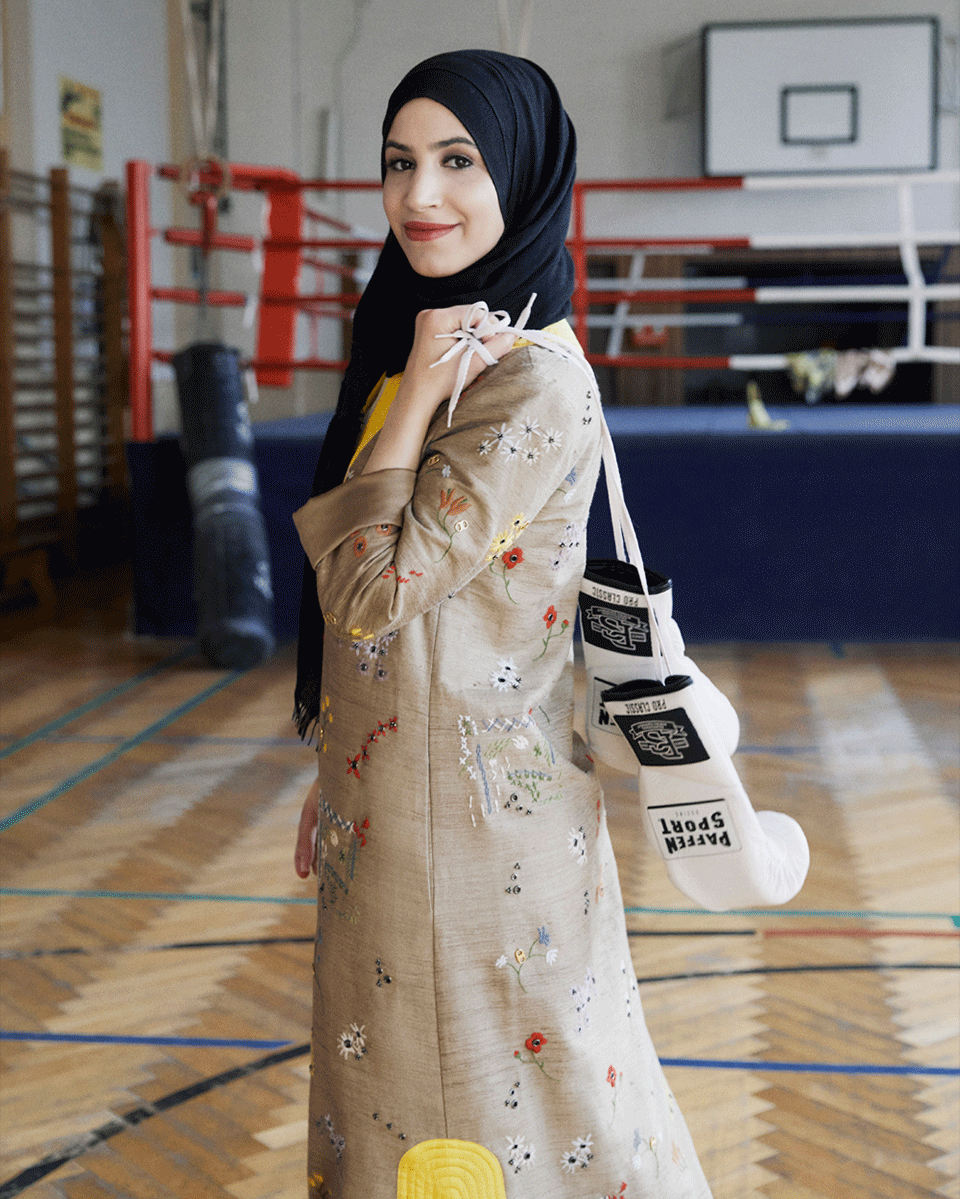 At just 23-years-old, Zeina Nassar has taken on more fights than most do in a lifetime. The Berlin-based, six-time boxing champion has won awards and competitions — including the 2018 German Championship — but her greatest match to date took place outside the ring.
Gloves up (metaphorically speaking), Nassar spent years fighting to update the boxing world association's dress code so that she — and so many Muslim women like her — could wear a hijab, leggings and long-sleeves during tournaments. Finally, in February 2019, the topic was brought to the attention of AIBA (World Boxing Organization) who agreed to the change. Because of Nassar's strength and discipline, the new boxing regulations enable women coming from all backgrounds from all over the world to participate in the sport at a professional level.
To kick off our annual #EmbraceAmbition issue, Tory Daily spoke with Nassar about boxing, best advice and her breakfast of champions.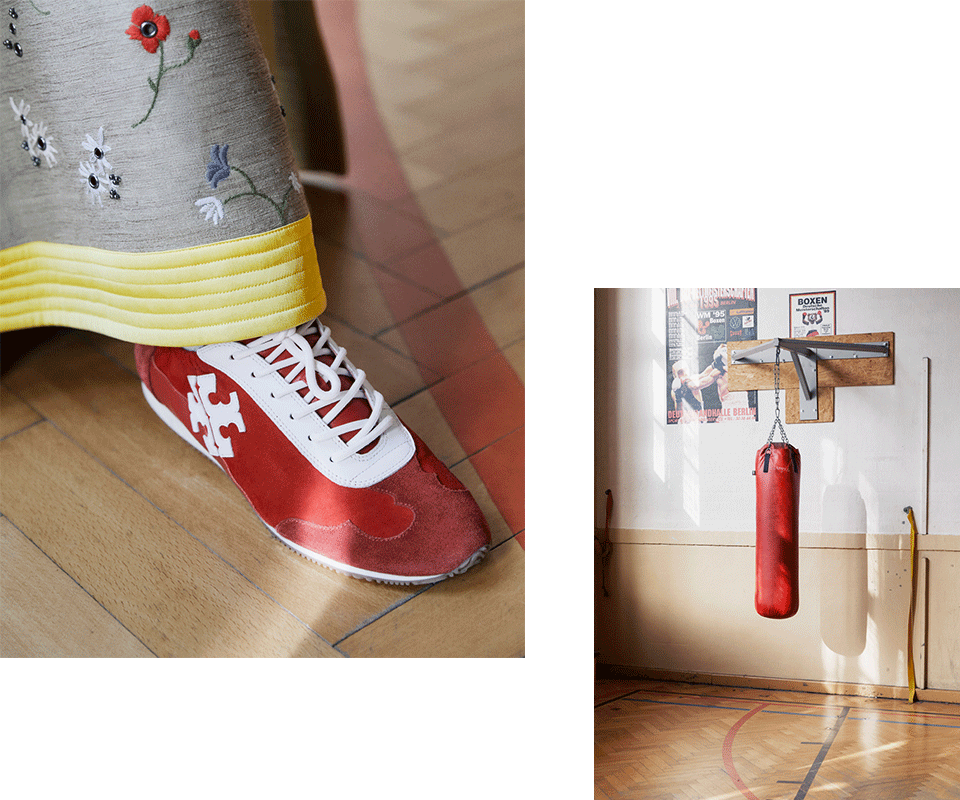 For me, boxing is…
The coolest sport ever.
The thing I am most proud of is…
Changing the international regulations of boxing clothes, so that all female boxers are allowed to fight at official tournaments with leggings, long sleeves and hijabs.
The words I would use to describe myself are…
Disciplined, self-confident, positive and never bored.
The best piece of advice I ever received is…
Just do it, believe in yourself and learn for your life.
I would tell my younger self…
You are on the right track.
My powers if I were a superhero…
Like Flash. I want to be fast as he is.
The song that always gets me pumped up…
"Remember The Name" by Fort Minor.
My breakfast of champions…
Definitely avocado bread.
I embrace ambition by…
All my experience and my goals in life.
And the person who inspires me to embrace ambition…
People who have the same mindset.