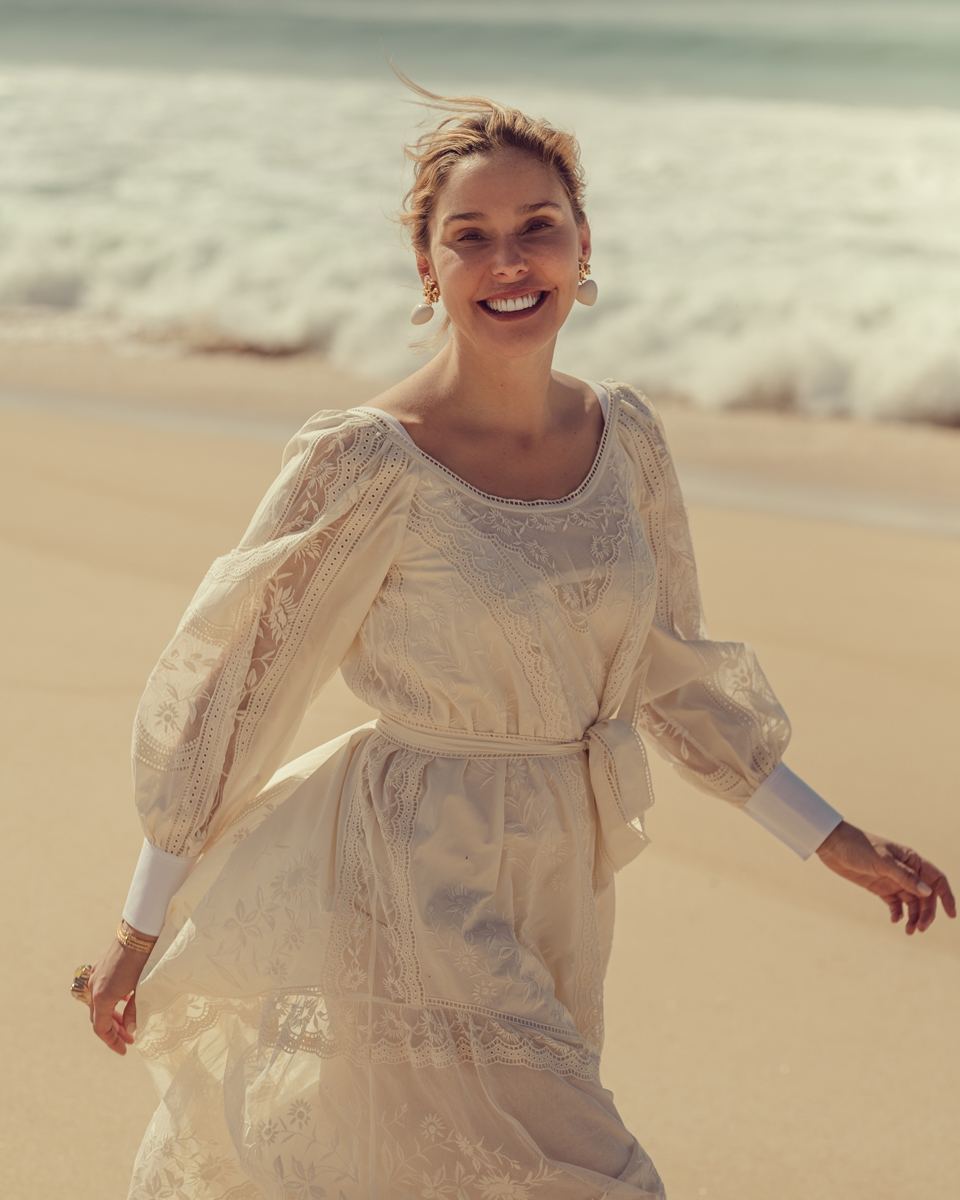 For great fashion, humor and a good bit of fun, head over to Filipa de Abreu's Instagram. The Lisbon-based Tory Burch brand ambassador and mamãe — mom in Portuguese — to three finds beauty and laughter in the little things. De Abreu brings a refreshing realness to everything she does, including motherhood. She also brought that certain je ne sais quoi to our Mother's Day Issue. Here, we talk about the importance of forgiveness, slowing down and hiding in the bathroom when you need to.
When it comes to motherhood, never underestimate the importance of…
Forgiveness. Forgiveness for being tired and needing to sleep; forgiveness for not wanting to play or listen to their music for the 100th time today; forgiveness for wanting some time out from our beloved children; forgiveness from also wanting to be a working woman; forgiveness from guilt.
This Mother's Day, you'll find me…
Hopefully in bed being waited on by my three kids. Reality, I will most likely be waiting on them screaming that no one remembered Mother's Day. Typical…
One lesson I hope to pass on to my children…
That nothing in life is to be taken for granted. We are but the consequence of the sum of all the small decisions we make on a daily basis, and the work and effort we put into life. Life is a gift not a given right.
The last year has taught me…
That I need to slow down… some things CAN wait! Go figure, it took a global pandemic to teach me that!
My words of encouragement for moms during this time…
You're doing great!……..and when you're not, do like I do, which is lock myself in the bathroom for total alone time. I take my headphones with me and blast the music as loud as I can. The number of times I do this, my kids now think I suffer from terrible bowel syndrome. #WhateverWorks