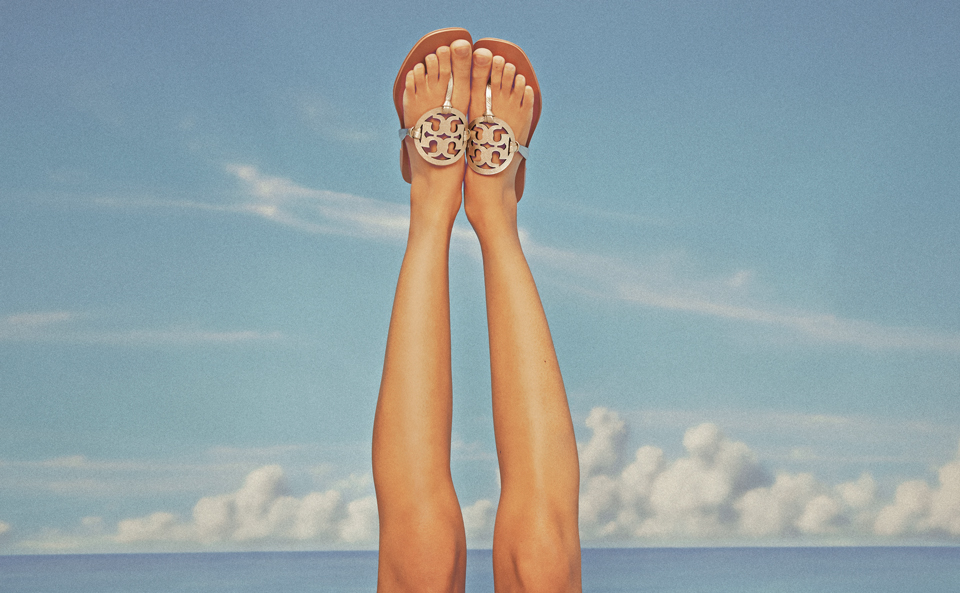 Easily dressed up or down, our signature Miller sandal is an unsurprising favorite among Team Tory. It's versatile and comfortable, making it perfect for any occasion. Our new Tiny Miller — available as both a flat and heeled sandal — features the collection's signature Double T logo, sized down to create a chain effect. It is casual yet elegant, and the heeled version looks especially great with summer dresses. Another new addition to our iconic collection is the ultra-lightweight Miller Cloud. Your feet will be thanking you after a day wearing this ergonomic design. And, of course, the classic Miller — a timeless silhouette, available in a wide range of prints and materials. There is a Miller for everyone. Here, our editors' style tips for how to wear it.
TO THE BEACH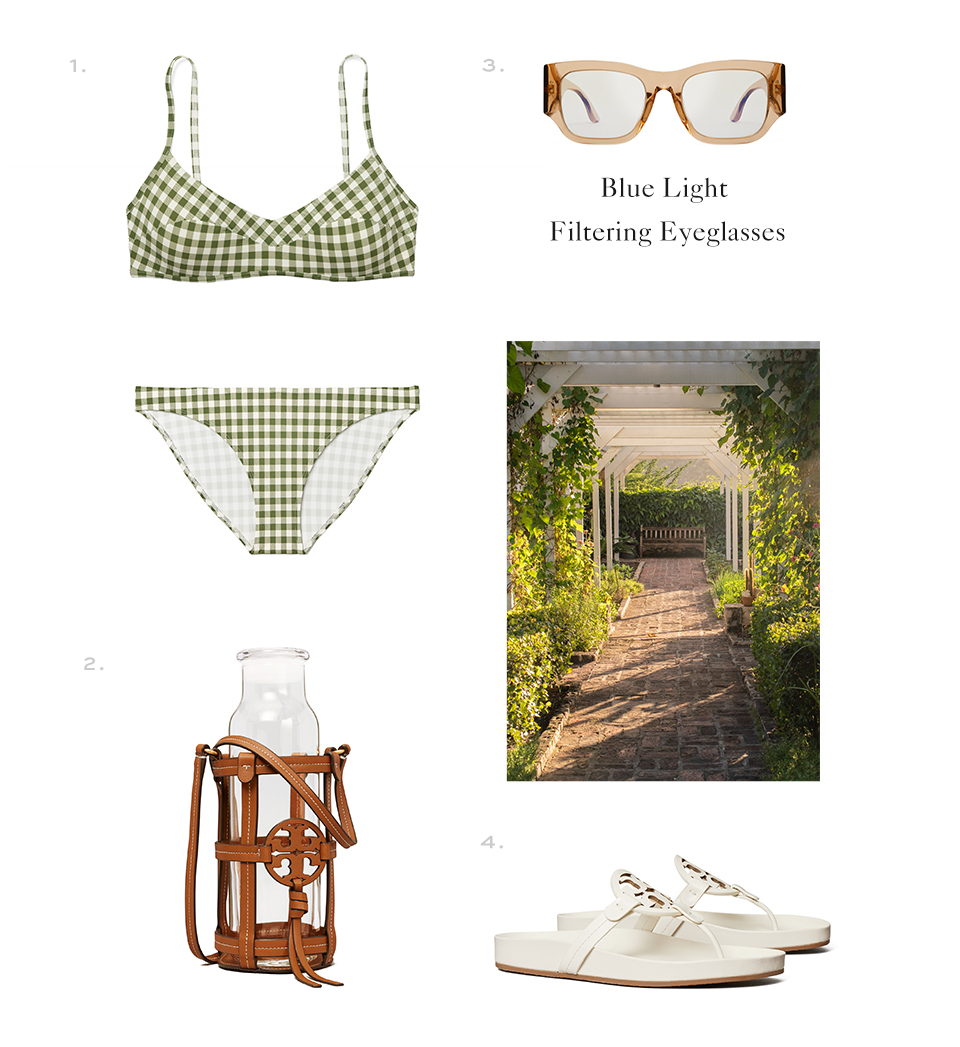 When it comes to our beach get-up, we want that barely-there feel. A bikini and our super lightweight Miller Cloud sandals check all the right boxes. Complete the look by slotting your favorite water bottle into our Miller carrier — a chic reminder to stay hydrated in the sun.
TO THE FARMER'S MARKET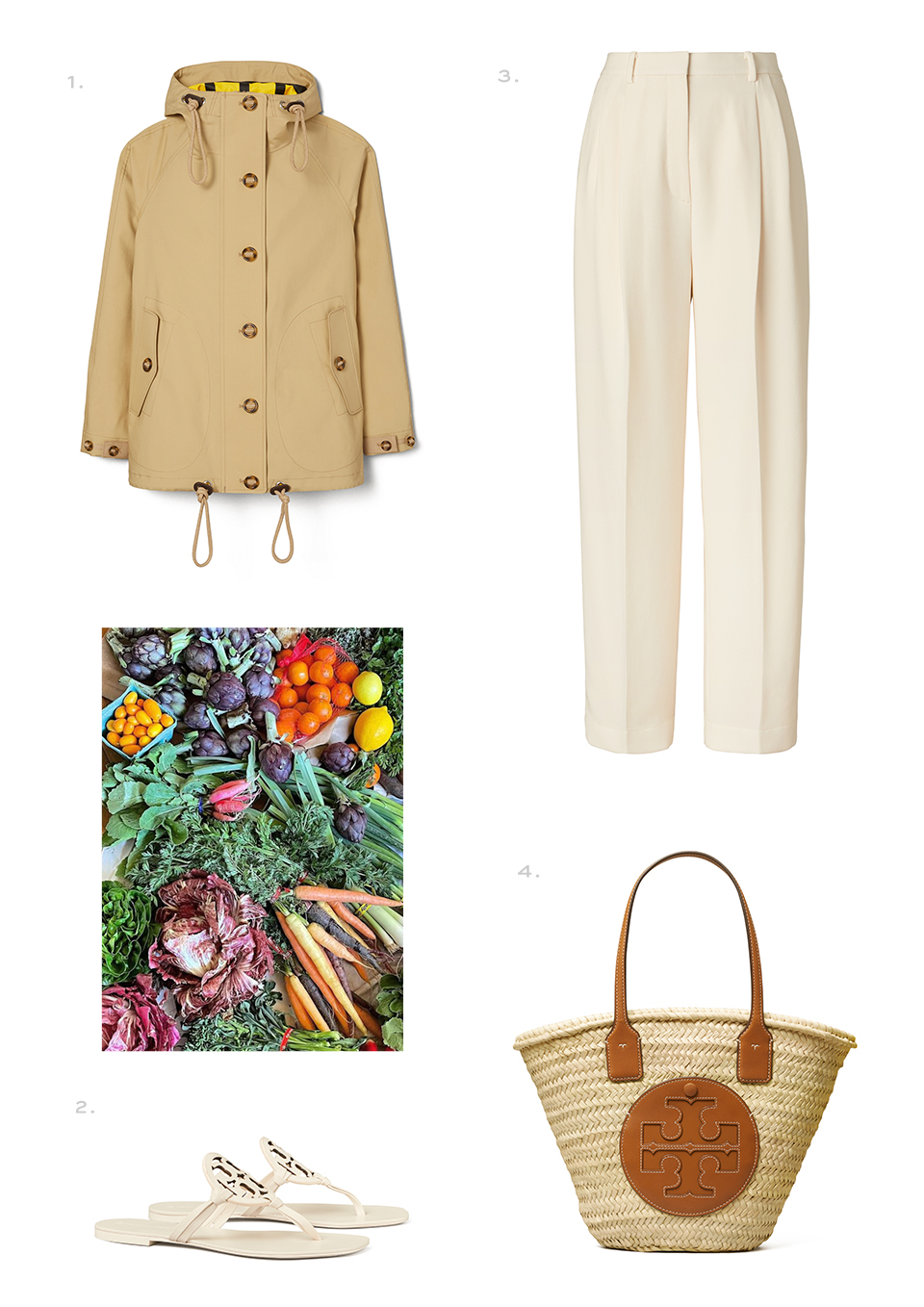 Our classic Miller sandal is like that friend you can take anywhere. For a trip to the farmer's market, we're pairing the square-toe version with sleek trousers and a timeless raincoat. Don't forget a straw tote, roomy enough for all your fresh produce.
TO HAPPY HOUR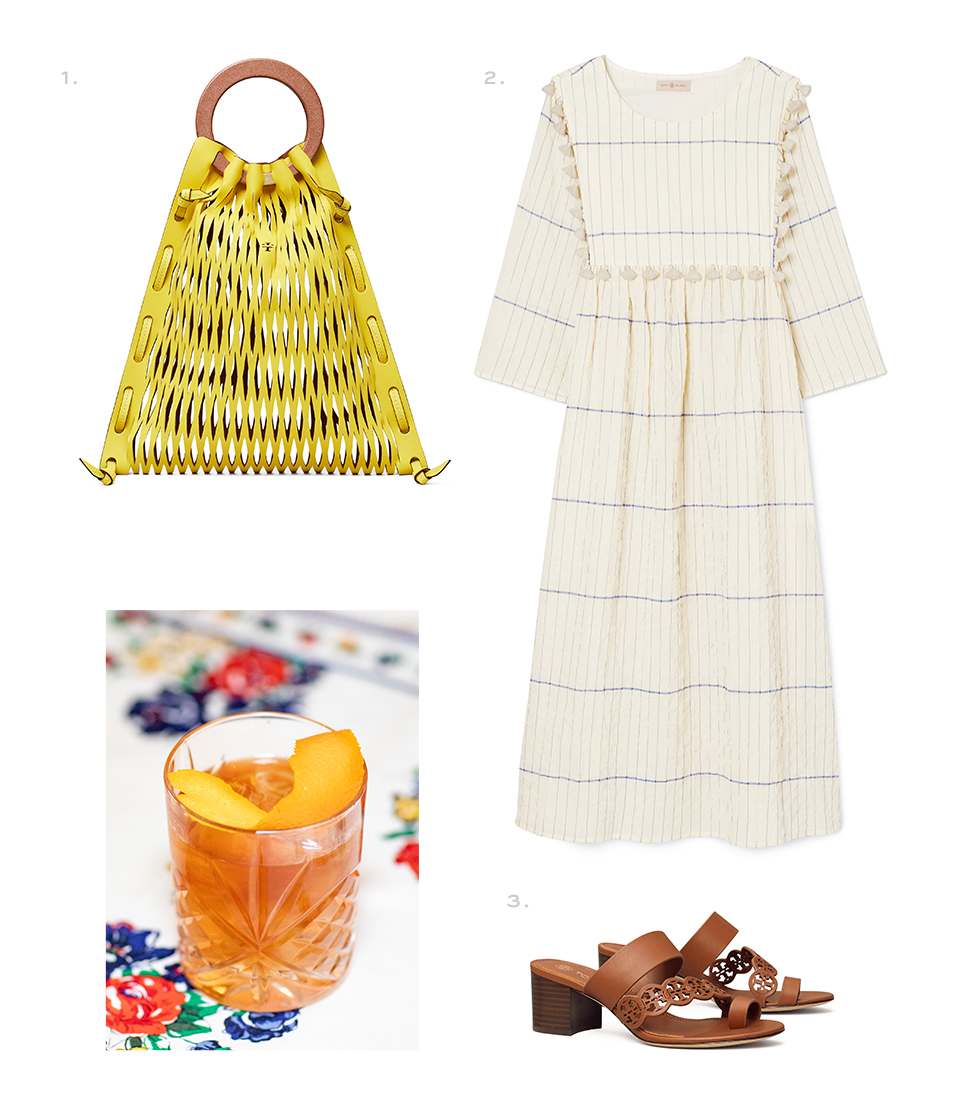 It's 5 o'clock somewhere. Step things up a notch with our Tiny Miller heeled sandal. Its comfortable block heel will give your outfit that extra lift. Throw on a flattering midi dress and enjoy a cocktail in the last few hours of sun.