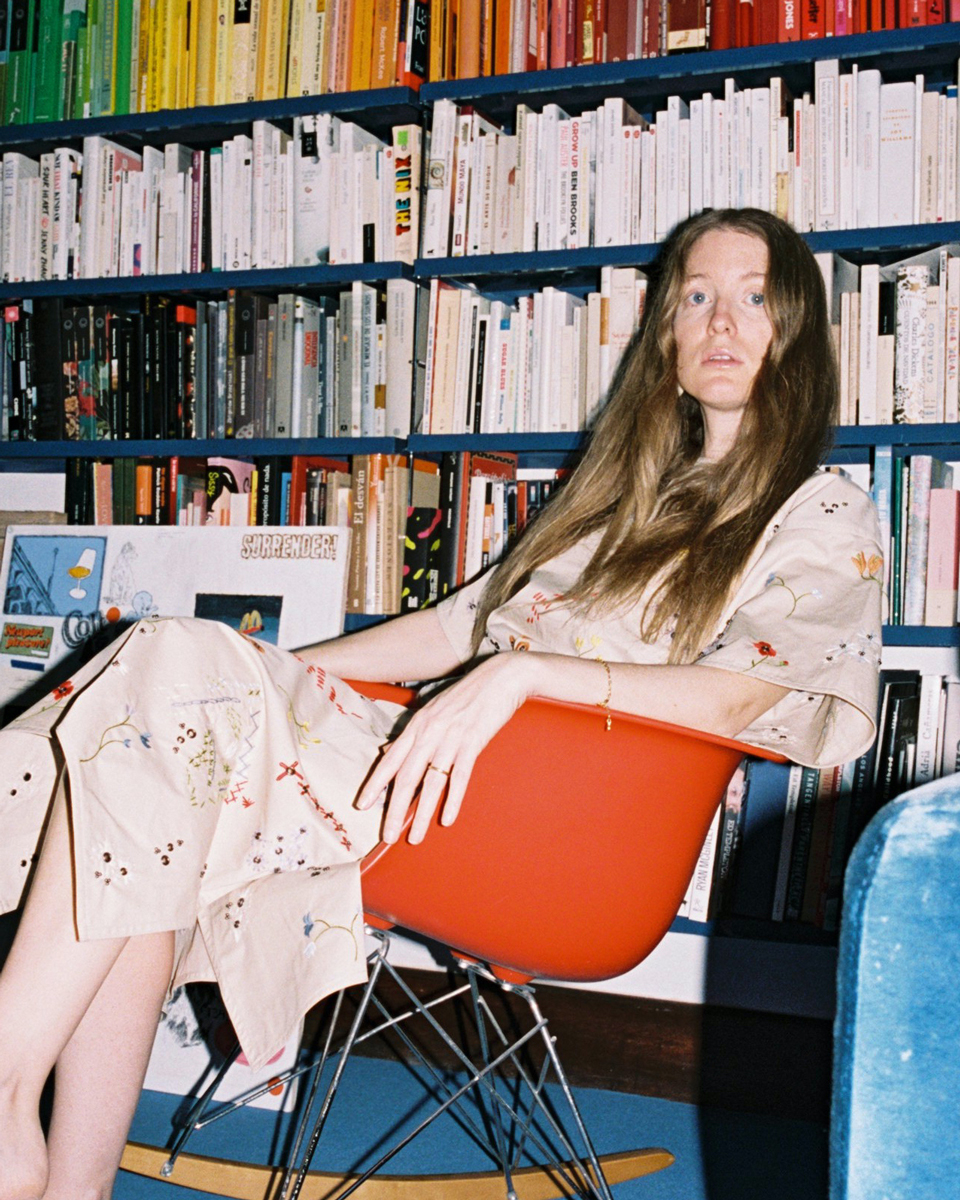 The late Anglo-American poet W.H. Auden said, "A poet is, before anything else, a person who is passionately in love with language." This certainly holds true for Spanish writer Leticia Sala, whose work sings quietly with raw emotion.
The Barcelona-based poet and author published her second book, In Real Life, at the end of last year. It is a collection of poems that tell a story of modern love, following the online romance of a young woman and man residing thousands of miles from one another. A sweet tale unfolding in Sala's signature style: Spanish and English versions of each poem printed on mirroring pages.
Sala — who is also a regular contributor to Vogue Spain — spoke with Tory Daily about her writing process and inspirations. Keep reading for our full interview.
I started writing poetry when…
I was an adolescent. I was doing it without really thinking about it, out of inertia. At that time, the first social network arrived in Spain, Fotolog. That's where I began to share my poems and stories with friends and strangers on the Internet. It's what I am doing now; things haven't changed that much.
I draw inspiration from…
I have realized that a major source of inspiration for me is anticipation. Anticipation for things I fear, desire, that I avoid or I am looking for.
And when I get writer's block…
When I am feeling blocked creatively while writing or working on an idea, going for a walk works wonders. I literally set the idea in motion. Then I often talk to a friend, or my husband, to explain the seed of the idea I have in my head that doesn't seem to be going anywhere. I think that there is something very effective in knowing how to get across an idea through the shared vocabulary we use when we talk.
I wanted to create In Real Life because…
In Real Life is a book of poems that tell a story. Its plot is not complicated at all: there's a couple that keeps meeting up, facing the challenges of achieving real love.
I wanted to create a book with this structure in order to transmit what is new in amorous relationships today, their intersection with the social networks, with something universal: the search for love and its difficulties.
My proudest moment while making the book…
Being able to touch your book with your own hands has a tremendous impact. Turning the pages and seeing the poems that resonated within you, which will soon belong to everyone.
And the greatest lesson I learned…
I think that readers have a kind of radar that detects when something is genuine and when it's bogus. I think that whenever possible we have to try to share what is genuine, honest, and raw.
If I could live inside any poem or story, it would be…
The poem below by Mary Oliver summarizes in very few words the beauty of life, using the simple, daily images that life provides. If only I could always stayed tuned in to that frequency.
IF YOU ARE HOLDING THIS BOOK
You may not agree, you may not care, but
if you are holding this book you should know that of all the sights I love in this world — and there are plenty — very near the top of the list is this one: dogs without leashes.
― Mary Oliver, Dog Songs
The books, poems or stories I recommend to everyone…
Dog Songs by Mary Oliver, Salt By Nayyirah Waheed, The Year of Magical Thinking by Joan Didion.
My tips for writing love notes and poems…
I recommend constantly reading works that we really like. If we don't like something, we should move on to something else, until we find a writer or genre that makes us pulsate. I recommend we dare ourselves to let our own style emerge from within us, and to deal with issues that really resonate within us, not those that we think others may like.
And once all that is clarified, I suggest sharing our writing with the world in any form we can, through social networks, blogs, and media. The feedback we receive will be important, but the most important thing is one's conversation with oneself: did I put all my heart into writing this or that? Was I honest? Was it useful for me to articulate, or respond to, some of the questions that are important to me?