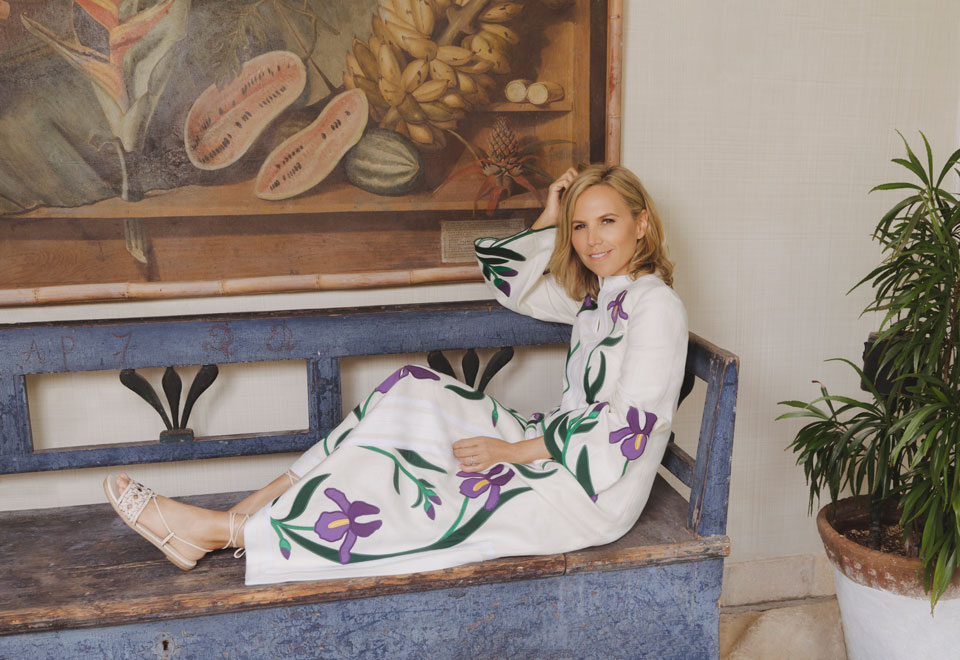 What inspired the Pre-Fall 2021 collection?
The allure of simplicity is something that we continue to explore each season. For Pre-Fall 2021, we were really interested in this idea of versatility — pieces that can transform. Focusing on craftsmanship and quality, everything in the collection is finished with artisanal details like molded leather flowers or lightweight appliqué lace.
How is this translated in clothes and accessories?
Removable collars, capes, vests… A sequined evening gown that transforms into an effortless sundress when the top layer is removed. Artisanal leather floral appliqués on flexible ballet flats that fold up to nothing. I think it's a very modern way of dressing.
Do you have any favorite looks?
The caftan that I am wearing above is embroidered with green and lavender irises, a flower that I've always loved and wanted to experiment with. I also thought about new concepts around casual suiting. There is an incredible white suit that reminds me of something you might find in the film Fear and Loathing in Las Vegas. It feels very Seventies. Then our Lee Radziwill Double bag in beautiful hand-woven leather.