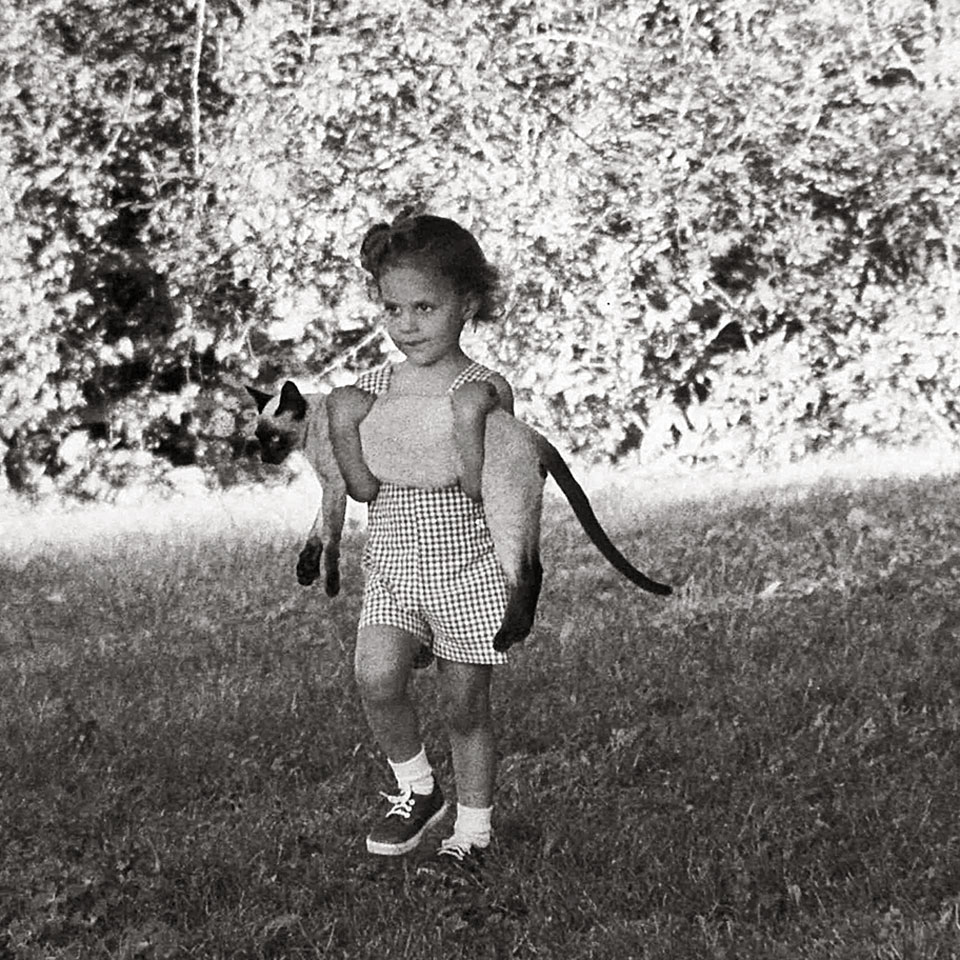 Wishing the very best month to our resident Gemini, Tory, whose birthday falls on June 17. Now that we are in the air sign of Gemini (May 20 to June 21), keep reading to discover your horoscope from astrologer and Tory Daily contributor Susie Cox.
Gemini
Happy Birthday, dear Gemini. This will be a powerful month for you because there are two Eclipses and a Mercury Retrograde, all in Gemini. A Lunar Eclipse occurs on May 26h and a Solar Eclipse happens on June 10th. This is the perfect month for you to look at your life and see what you want to release. This is like a revolving door that lets go of the past and also welcomes the future. What an exciting birthday month!
Cancer
You are in luck this month, dear Cancer. Venus, the planet of love, will enter your sign on June 1st and will remain there until June 26th. This is your time to pamper yourself as well as your loved ones. Reach out to your family and friends. Now is the time.
Leo
Get prepared, Leo, because Mars and Venus will be joining in Leo! Mars is already there and Venus enters Leo on June 27th and will remain in Leo until July 22nd. You will feel strong yet very loving too. This is the time for big self-love to bring you to the next level of your Leo charm. It's almost like a mini-rebirth, Leo. Make use of it because this doesn't happen often.
Virgo
You are up for an expansion soon, dear Virgo. Jupiter is now in Pisces, your opposite sign for a while and is aligning with your Sun. You might be feeling a bit antsy and ready to start something new. Jupiter likes to think big, so now is not the time to be shy.
Libra
Venus is your planet, dear Libra. She will soon be joining Mars and you will feel it. Even through Venus won't be in Libra for a while yet, she is getting stimulated by Mars and it will result in new changes in your life. You will be looking at things differently and will have a stronger voice than in the past. Passion is the word.
Scorpio
You will likely be wrapping up some old business deals this month. If you are no longer enjoying them, now is the time to let them go. You will have some great opportunities that will present themselves to you in the next few months, so this is the time to clear your plate to make room for something new.
Sagittarius
The Full Moon will be in Sagittarius on May 26th. With several planets in Gemini involved, this will be a playful time. If you are in the mood for a road trip, like Sag's love, take one during this Full Moon. Try a new destination and be adventurous. You are ready for some excitement.
Capricorn
Your Capricorn Sun is aligning with both Pluto and Mars now to add some power to your already strong Capricorn presence. Plan for business meetings with authority figures. You will hold you own with them much better than in the past. Flex your Capricorn muscle.
Aquarius
Jupiter has left Aquarius and will be in Pisces for a few months. But Saturn is still in Aquarius and is bringing you some needed grounding. Saturn is practical, methodical, hardworking and stable. These are all good qualities to help an Aquarius. Saturn is a good teacher for you now, dear Aquarius.
Pisces
Jupiter just entered Pisces and will remain there until July 27th. Jupiter is all about expansion and personal growth and now is a sneak peek into that phase. Next year Jupiter will be in creative Pisces for the entire year, so this is just a preview of how you will feel then. Open your mind to new experiences and think Big.
Aries
The current planets are expanding your mind now and you might feel even more restless than normal. Aries love coffee and caffeine in general. This month is like you are extra caffeinated. How are you going to make use of all this mental energy?
Taurus
Your power dates this month are June 6th – 8th when you will want to change things up in your home. This is a good time to do some Feng Shui and release what you no longer love. Mercury is retrograde which will help this process.
双子座(5月20日から6月20日)
双子座
双子座の皆さん、お誕生日おめでとうございます。今月は、日食と月食、水星逆行のすべてが双子座で起こるため、パワーに満ちた誕生日月となるでしょう。月食は5月26日に、日食は6月10日に起こります。人生を見つめ直し、手放したいものを見極めるのに最適な月です。回転ドアを通り抜けるように、とらわれていた過去から自分を解き放ち、未来を迎えましょう。心がわくわくする誕生日月になります!
蟹座
今月は蟹座のあなたにとってラッキーな月です。愛の星である金星が、6月1日に蟹座に入り、6月26日まで滞在します。この期間に自分を甘やかしてあげて。そして大切な人たちのことも慈しみしましょう。親しい人たちに連絡をするなら、今がその時。
獅子座
火星と金星が獅子座で合流するので心の準備を。火星はすぐそこまで来ています。金星は6月27日に獅子座に入り、7月22日まで滞在します。力強さとともに愛情も感じやすくなるはず。自己愛を深めると、獅子座の魅力がさらに高まります。これはちょっとした生まれ変わりのようなもの。めったに起こらないので、この機会を活かしましょう。
乙女座
もうすぐ乙女座に発展のときが訪れます。木星は、乙女座の真向かいに位置する魚座にしばらく滞在し、太陽と直線状に並びます。気持ちが落ち着かなくなってきたら、新しいことを始めましょう。木星は大きな志を持っています。遠慮しないで大胆に考えて。
天秤座
金星は天秤座の支配星。その金星にまもなく火星が合流し、あなたはそのパワーを感じます。金星は天秤座にしばらく入ってきませんが、火星の影響を受けて、あなたの人生に変化をもたらします。物事の見方が変わり、以前より明確な意見を持つようになります。キーワードは情熱。
蠍座
今月は長年のビジネス上の取引をいくつか終わらせることになりそうです。惰性や馴れ合いに感じるのであれば、思い切って解消しては。これから数カ月の間に、あなたに素晴らしい機会が巡ってきます。いつでも新しいことを引き寄せられるように、スペースを空けておきましょう。
射手座
満月は5月26日に射手座で起こります。双子座に滞在している惑星たちの影響も受けて、遊び心に満ちた満月になります。ドライブを楽しみたいなら、思いを貫く射手座らしく、この満月の日に出かけましょう。初めての地を目指して、冒険の旅を。ワクワクするような出来事が待っているはず。
山羊座
山羊座の太陽がいま、冥王星と火星と直線状に並んでおり、すでに高まっている山羊座の存在感をさらに強めています。この機会に、ディシジョンメーカーを巻き込んだミーティングを計画してみては。以前よりも自信を持って臨むことができるでしょう。山羊座の柔軟性をぜひ発揮して。
水瓶座
木星は数カ月間、魚座に滞在します。一方、土星はまだ水瓶座に留まっており、あなたの成長に必要な課題を与えてくれています。実用的、几帳面、勤勉、安定、という土星の性質。すべてが水瓶座を助けてくれる、水瓶座の良き先生のような存在になっています。
魚座
魚座に入ったばかりの木星が、7月27日まで滞在します。木星は発展の星で、個人の成長を司ります。その兆しがいま見え隠れしているところ。来年は木星が創造性に富む魚座にずっと滞在するため、いまはその予行練習のようなもの。新しい経験に心を開いて、物事を大きく考えましょう。
牡羊座
いま牡羊座に滞在している惑星の影響で、思考が大きく膨らんでいます。いつもより落ち着かないかもしれません。牡羊座は一般的に、コーヒーやカフェイン入り飲料が好き。今月はカフェインの摂りすぎに注意しましょう。カフェインで高まった気分を何に向けるのか、それがポイント。
牡牛座
今月の牡牛座のラッキーデーは、6月6日から8日です。家の中の整理や模様替えをしたくなるかもしれません。風水を取り入れて、好きではなくなったものを手放す絶好のタイミング。いま逆行している水星が、それを手伝ってくれます。