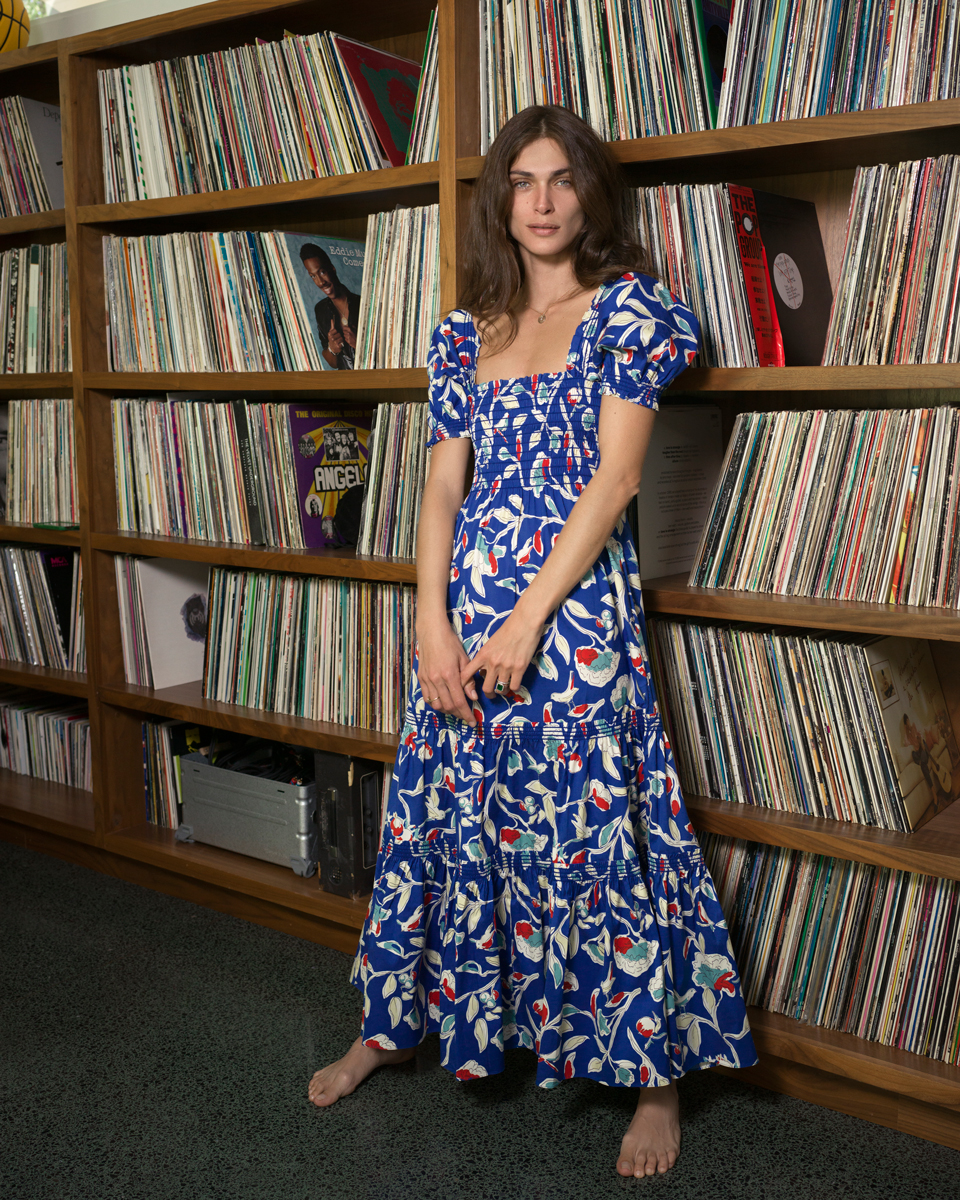 With no one-size-fits-all system, school can be a bit of a polarizing subject. Reflecting upon her own experiences growing up, model, social entrepreneur and filmmaker Elisa Sednaoui created Funtasia, a USA Benefit Corporation delivering both online and physical content and experiences designed for children, parents and educators. These hands-on learning programs and curriculums work to build social-awareness and self-confidence among children.
Through its Non-for-Profit arm, Funtasia continues to grant underserved communities around the world access to the Funtasia Educational Approach. "Having access to the Funtasia Educational Approach as a child — if the teachers had been equipped to help a child like me emotionally and in social dynamics — would have made a fundamental difference in my life," Sednaoui tells us. Since its launch, Funtasia has worked with over seven thousand children and trained more than one thousand adults in cities across Egypt, Italy and Mexico. "Seeing the difference Funtasia is making in the lives of people is what gives me the drive," Sendaoui says. Funtasia's goal is to help build excitement around learning, without fear of failure. It encourages young people to explore and celebrate their inner strengths and provides adults with the tools and resources to properly navigate a child's educational journey.
We talked with Sednaoui about her work with Funtasia and the mantra she chooses to live by.
I launched Funtasia…
I was someone who was bullied in school. I often felt rejected, not seen or heard, not understood, not encouraged to be who I really was… This caused years of insecurity, therapy and healing. Having access to the Funtasia Educational Approach when I was child — if the teachers had been equipped to help a child like me emotionally and in social dynamics — would have made a fundamental difference in my life.
The second reason, the evidence of the need for investing in a more progressive, qualitative, emphatic and systematic education, came to me when I was shooting a documentary in Egypt eight years ago. I was reminded of the students' thirst for learning and, equally, of the tireless (often underpaid) teachers who dedicate their lives to educating the next generation, often without the appropriate tools.
Funtasia exists to make these tools more widely accessible, systematizing the process so we can scale and shift the paradigm that those who need educational support are only the disadvantaged, and by doing so, de facto continuing to create a separation between "us" and "them."
The most rewarding part of my work…
When you start to witness the children acquiring new knowledge and skills, of understanding better who they are and feeling recognized by their wider community. When I receive messages on Instagram of Italian kids who tell me that, through the Funtasia program, they learned what empathy is, that the bullying cases have dropped in their classes and that they feel more confident and get along better. When teachers cry the second day of training because they are so happy to finally have access to professional development, to tools to better engage their students. There is something so powerful in witnessing an educator learn more about how to give and receive constructive feedback.
And the most challenging…
Social development requires a big investment in human resources, training and management. Every country proceeds at a different rhythm and with its own unique challenges. There is also a lot of education needed to explain why it is necessary to invest in this quality of education. Also, when you create a new organization such as this, your main thought is how to design a financially sustainable model. Building a sustainable financial model that ensures you are creating empowerment and not dependance is the big challenge.
When I'm not working, you'll find me…
Reading a book by the rocky shores of the sea in southern Puglia.
I am usually listening to…
I recently started sharing a playlist on Spotify.
The thing I am most proud of…
My children — especially when they're learning new things, displaying a love of sharing or paying attention to someone's feelings. I am also proud of the work I am constantly doing on myself. Healing, trying to get over reactive patterns… The daily steps I try to take to continually improve myself. This is a lifelong journey, of course. I am also very proud of how Funtasia has grown through years of hard work.
The best piece of advice I ever received…
Rather than advice, it's a mantra. Life happens for you, not to you. Which means it's all about the perspective we choose.