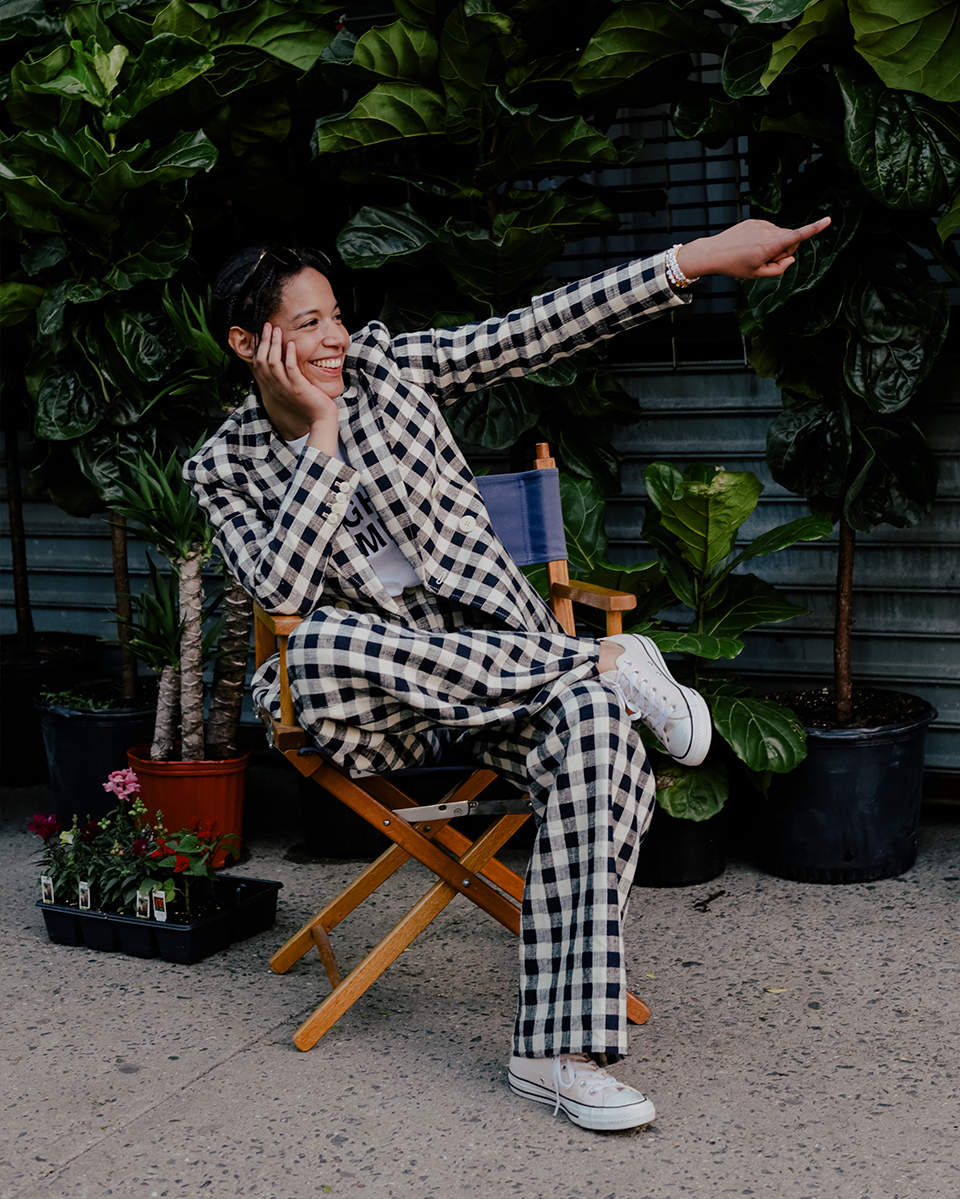 New York-based musician Zoë Brecher was born with rhythm. In fact, she was named Zoë, meaning "life" in Greek, because she was so high-spirited in utero. At the age of nine, she picked up drumming — while many of her peers were learning violin and piano, she was banging on hi-hats, improvising fills and breaking drumsticks.
Today, she drums for bands Sad13, Bachelor, Sammus and Kalbells, to name a few, and is a one-woman show in her solo project HUSHPUPPY (named for her favorite food). You can catch her at this year's Lollapalooza and Governor's Ball. Here, the young star speaks with Tory Daily about all things music and her dream dinner party, where hushpuppies are on the menu.
Song or album that changed my life…
Any Beatles album. Their songs defined my introduction to music. I grew up listening to them on vinyl and their albums were some of the first I learned to play along to on drums. Ringo is one of my favorite drummers. The Beatles have also always inspired my songwriting for HUSHPUPPY.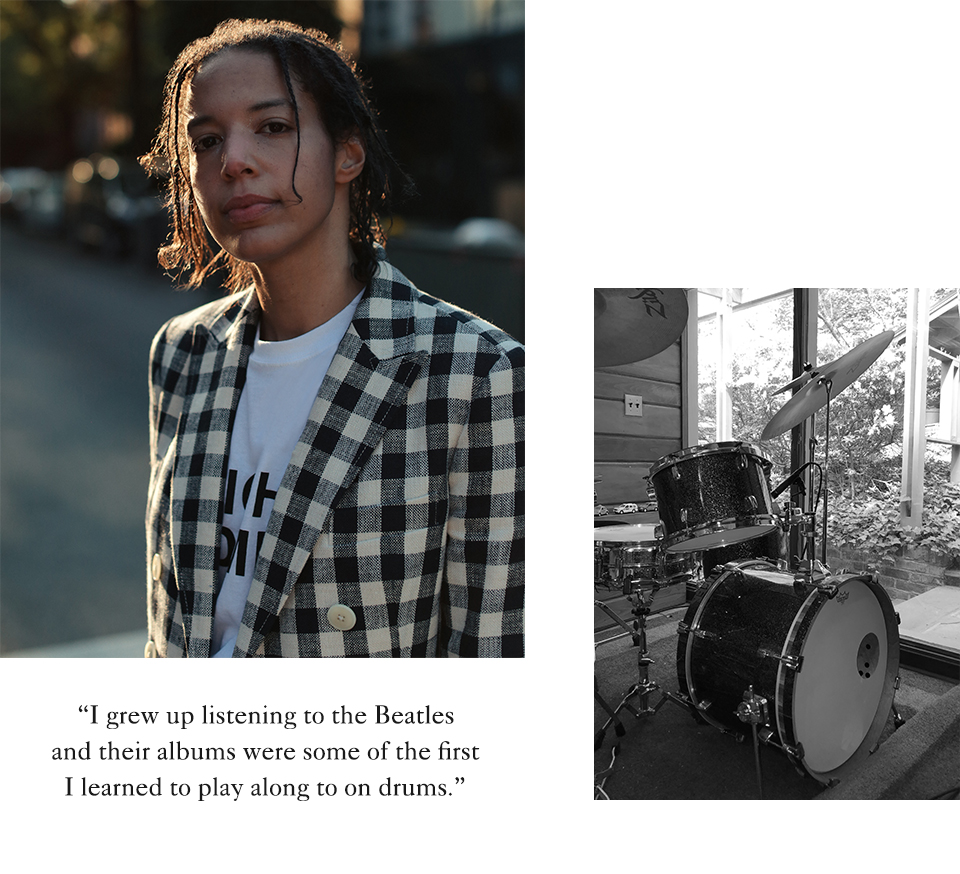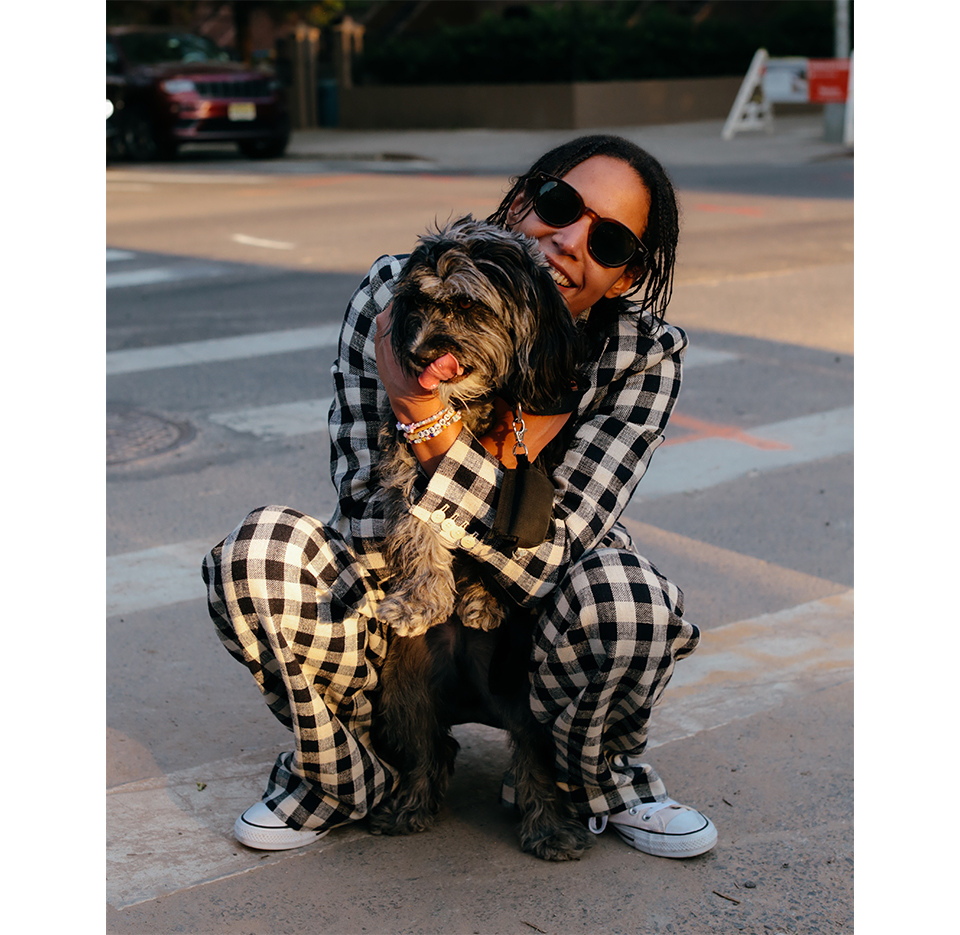 Artist who is on constant rotation…
Joni Mitchell. Her voice is so soothing yet her music is deceptively complex. As a musician, I could listen and study her music all day, but I also enjoy just hearing the beauty of it all and appreciating how it makes me feel. Her music reminds me of my childhood because my parents would play her all the time, so putting her on always helps me wind down and relax.
I would describe my on-stage style as…
Because I'm a drummer, I need to be able to move easily. So 90% of the time, I go for comfort. People can't really see my bottom half while I'm behind a drum kit, so I usually stick to jeans with a colorful or printed shirt that pops. I also love wearing mismatched colorful socks, even if I'm the only one who gets to see them! It's fun to keep things a little flirty.
My dream dinner party guests…
Kurt Cobain and Rihanna together would be the most amazing dinner party guests. Obviously, it would be so much fun, and being at a table with two musical geniuses from different eras and genres would be invaluable and inspiring. They both seem like people I would want to be friends with, learn from and collaborate with.
The playlist I would have on at dinner…