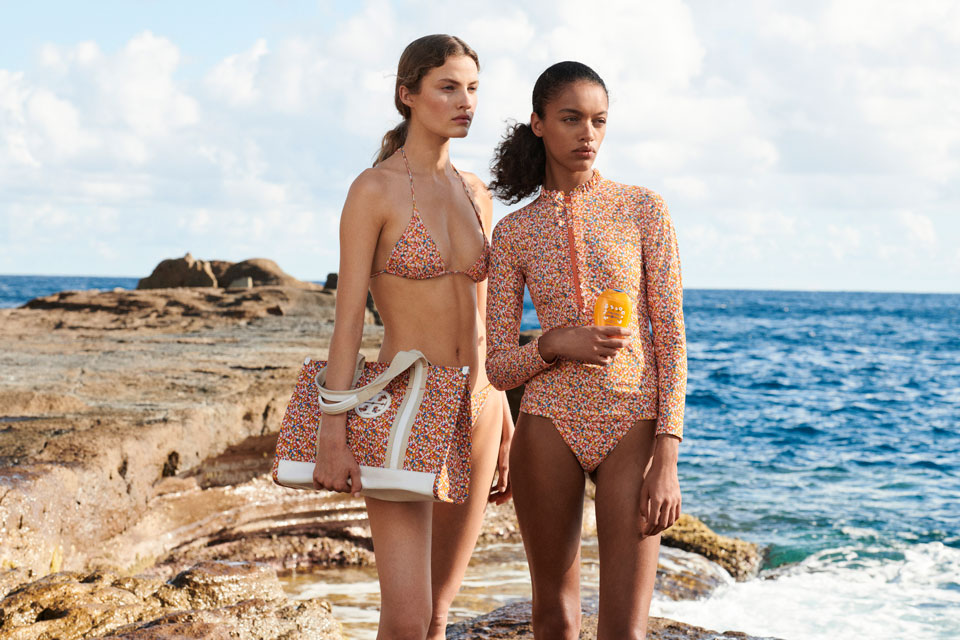 SPF is a year-round skincare essential — yes, even when it's overcast — so it's important to find one you love. Our all-time favorite is from Shiseido, and it has a fresh new look just in time for summer. Tory teamed up with the cosmetic company on two limited-edition sunscreens packaged in a delicate floral print. "The flowers are inspired by the garden at my home in Antigua," Tory explained. "I wanted the design to be personal and optimistic, and the West Indies are synonymous with beauty, relaxation, and joy." Timed to the collaboration, our team also created an exclusive collection of beach day essentials that complement the bottle's floral design. The collection features a canvas tote and flip-flops as well as a bikini and surf shirt, fabricated with the equivalent of UPF 50 for extra sun protection.
Although Tory has always understood the importance of skincare — she has her mother, Reva, to thank for that — a few years ago she was fortunate to catch something during a routine checkup that made her think twice. "This can happen to anyone, with skin cancer affecting millions each year, of all ages and skin types," Tory said. "Now I'm even more conscious of the importance of regular skin checks and using sunscreen daily."
In honor of this partnership, Tory Burch and Shiseido are pleased to support Memorial Sloan Kettering with a grant to fund a one-year clinical research fellowship in dermatology focused on advancing skin cancer treatment and prevention.
Click here for more resources and tips on how to stay safe in the sun.