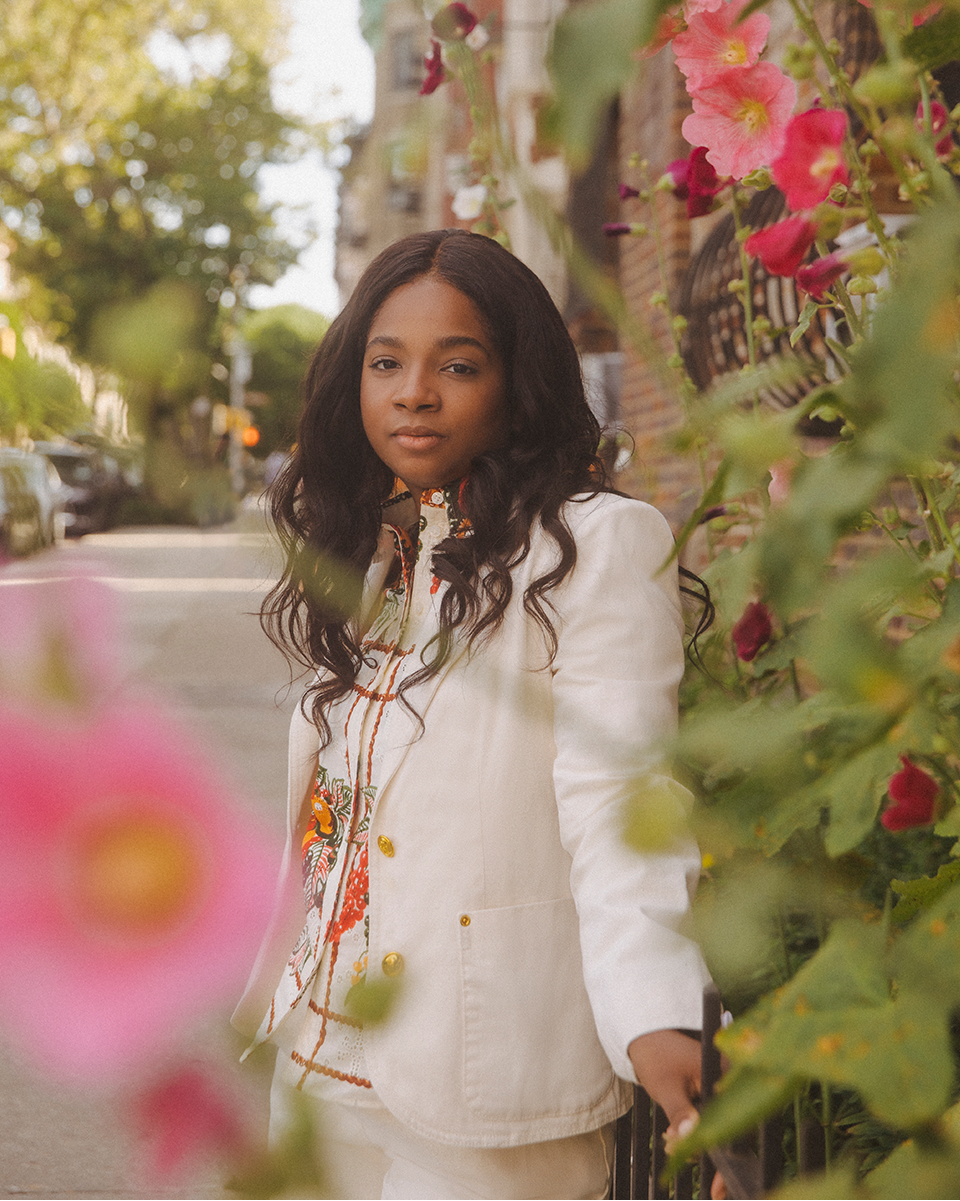 Flowers speak volumes. They have the power to transform a house into a home, to say "I love you" or "I'm sorry" or to brighten a person's day. "I have watched my son around flowers since he was about 5-months old," says Ryan Norville, founder of Brooklyn-based floral studio, Oat Cinnamon. "As soon as he sees them, he gets a huge grin on his face." There is truth to the saying that nature is healing.
In 2019, Norville left a career in graphic design, dedicating herself full-time to her new business venture. "I launched Oat Cinnamon while I was in a creative rut and shifting careers," Norville tells us. "I was really sad at my corporate design job and knew I had a passion for flowers. It was a drastic change but I'm so happy I did it." Joining the internet's ever-growing community of 'plantfluencers', Oat Cinnamon stands out with striking dried bouquets – which Norville claims can last for years — and custom commissions for clients, including Warby Parker, Veuve Clicquot and Loeffler Randall. Earlier this year, the floral designer tapped into the current home improvement boom, partnering with West Elm to bring her uplifting arrangements to the retailer's US site.
Following a flower-filled photoshoot near Norville's studio, Tory Daily sat down with the entrepreneur for a conversation on taking risks and doing what you love.
For me, flower arranging is…
Therapeutic and creative. I love the collaborative nature of working on custom pieces for clients. I get to express my interpretation of their vision and see how happy the flowers make the recipient.
My favorite flower of all time…
I love sweet peas — they have the most personality and so much movement. I love that they don't have a typical petal and stem shape. They give an arrangement so much taste.
My pro-tips for the perfect arrangement…
Experiment! I love something unexpected in an arrangement. Something that keeps it interesting and unique.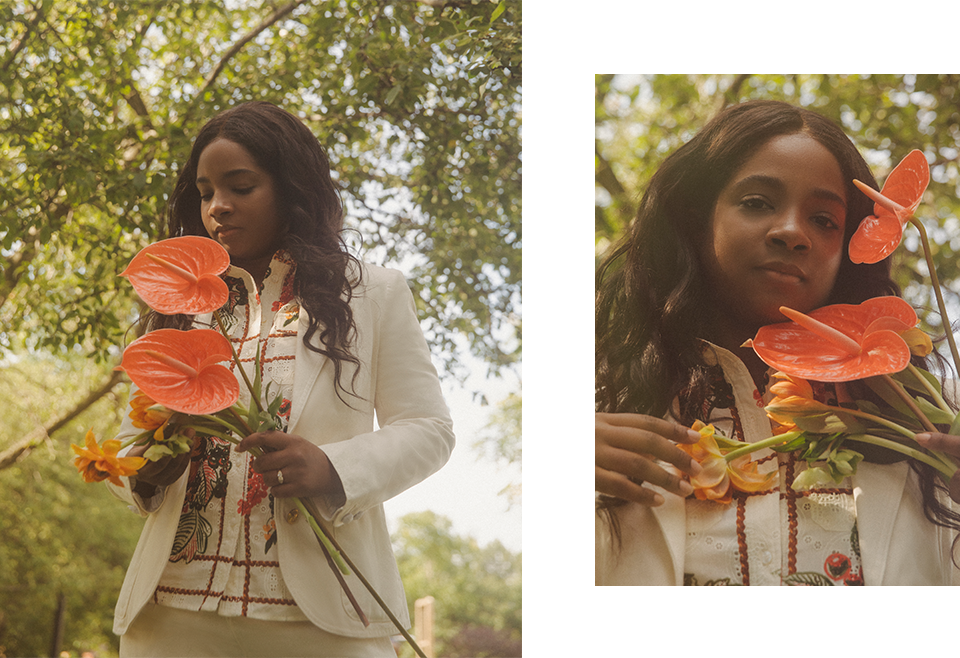 And when it comes to centerpieces…
You can definitely get lost in them due to the large sizing. I try to have a design goal in mind, whether that's through shape, color, texture or a combination of those elements.
If I'm bringing flowers as a hostess gift…
I really love giving gifts, it's probably my top love language, so I really take into consideration my friend's style and personality. Some people I'd give more classic roses, but make sure to give them a nice wrapping and bouquet styling. Some of my friends have bolder styles, so I can play with gifting them tropical stems.
When I'm working, I like to listen to…
It depends on what I'm working on. If I'm working hard on a deadline or massive order, I like my oldies playlist: Elton John, Earth Wind and Fire, The Bee Gees.. When I'm working on singular custom deliveries, I love Brazilian jazz and Samba.
And if I'm entertaining, I'll play…
I love L'Impératrice when we have company. Their new album Tako Tsubo is super smooth and has a lot of nostalgic vibes.
When I'm not working, you'll find me…
With my baby boy Ciel and my husband. My son is 10 months and just started walking — he is never lacking energy or passing up a moment to play. I love that my job allows me to spend so much time with him.
My proudest moment since launching Oat Cinnamon…
Gaining our first wholesale client and being stocked on the West Elm website was such a big moment for me. Not just because they are a major retailer, but I think the process of switching from one creative career to another came with a lot of insecurity. I wondered if I was making the move because I was incompetent and just running away. I wondered if I could actually make things people cared about. Having one of my favorite retailers support me felt like the resounding "yes" I needed for quite some time.