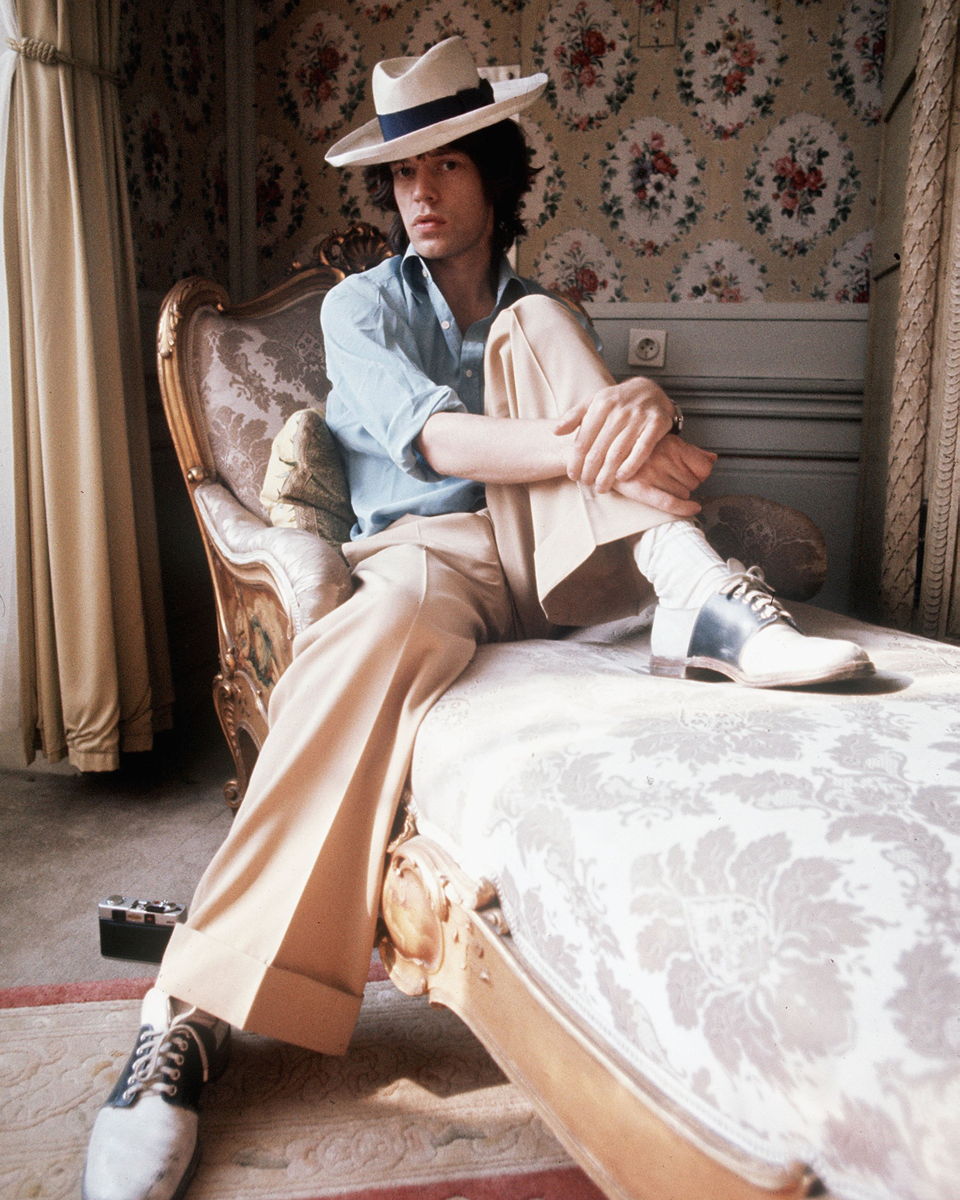 Creative, passionate, good-humoured… There is a lot to love about Leo's. From July 22 through August 22, we're celebrating the fire sign in all its glory. Below, astrologer and Tory Daily contributor Susie Cox tells us what's in store for all of the zodiacs.
Leo
Happy Birthday, grand Leo. This will be an excellent birthday month for you! The biggest planet in size and success, Jupiter, is aligning with you now. You are always confident, but Jupiter will give you an extra boost of assurance, not that you need it. This is your time to expand your horizons. Think Big, dear Leo!
Virgo
You are in for quite an exciting month, Virgo. Venus enters Virgo on July 22nd and Mars enters Virgo on July 29th. Venus is about art, music, joy and yes, love. Mars is all about action and moving forward. This is your month for unbridled creativity, happiness and love. Oh yes, organize things too.
Libra
Venus, who has been in Virgo, will now enter your sign of Libra on August 16th and she will remain there all the way until September 10th. Venus happens to be your planet, dear Libra, so you are more connected with her than most signs. Use this window in time to go through your closet and upgrade your wardrobe. Oh darn, what tough homework.
Scorpio
Your power date this month is the middle of August when you will encounter an unexpected business opportunity. Make sure to accomplish your due diligence before your sign anything. Make sure you are in charge. This will be a learning curve for you that will change your life.
Sagittarius
You know your Sagittarius doesn't like many rules. Well, this month you will have some who want you to march to their tunes and not to your music. You might have to compromise a bit, but be sure not to lose your independent spirit. Who is in charge? My bets are on you, dear Sag.
Capricorn
There is a perfect triangle in earth signs now and your Capricorn Sun is involved and loving it. With both Mars and Venus in Virgo, you are feeling extra organized and ready to move forward with conviction. Is this your time to start that new project? The answer is yes!
Aquarius
The Full Moon is in your sign of Aquarius twice this month! The first Full Moon is on July 23rd and the second one on August 22nd. It's quite rare for this to happen and means you will have an extraordinary month. You can expect unusual synchronicities that will be a sign of confirmation that you're on the right track.
Pisces
Jupiter just entered Pisces on May 14th and he will remain there until July 28th, at which time Jupiter will retrograde back into Aquarius. Jupiter enters Pisces again on December 29 and will remain in Pisces for most of 2022. Jupiter will bring you new opportunities. This is just a preview of what's to come.
Aries
This will be a very social month for you, dear Aries. If you have felt cooped up lately, don't feel bad. Now is your time to reach out and feel more connected. Very likely you will run into some friends from the past and will maybe rekindle your friendship in a new way.
Taurus
You will be making some important decisions this month that will mean learning some new things. Even though you have been cozy for quite a while, things are starting to change. Know how strong you are so you can embrace the new, because it's inevitable.
Gemini
You just agreed to move forward with some cool projects. That means you will need to push yourself to the next level and create the new and improved version of your life. Yes, it will stretch you a little, but it will make you stronger. Growth occurs on the other side of your comfort zone.
Cancer
Both Venus and Mars are in the sign of Virgo this month, which you could use to your benefit. Your sign of Cancer loves food. When is the last time you cleaned out your cupboards and drawers in your kitchen? If it's been a while, never fear, because Virgo is here! Once you tackle the first cupboard, the rest will be easy. You will be so happy you did, because you will find things you didn't even know you had!
獅子座(7月22日から8月22日)
獅子座
誇り高き獅子座の皆さん、お誕生日おめでとうございます。素晴らしい誕生日月を迎えることになります!太陽系最大の惑星であり、成功を司る星でもある木星が、獅子座といま直線状に並んでいます。いつも自信に満ちたあなたですが、木星が有り余るほどの大きな自信を授けてくれます。これはあなたの視野を広げるチャンス。獅子座の皆さん、大きく考えましょう!
乙女座
とてもわくわくする月になりそうです。7月22日には金星が、7月29日には火星が、それぞれ乙女座に入ります。金星は芸術、音楽、喜び、そして愛を司る星。火星は行動と前進をもたらす星です。今月は、溢れんばかりの創造性、幸福、愛に満ちたラッキーな月。何かを企画するのもオススメです。
天秤座
乙女座に滞在していた金星が、8月16日に天秤座に入り、9月10日までずっと滞在します。金星は天秤座の支配星であるため、他のどの星座よりも深いつながりをもっています。この絶好の期間に、クローゼットの中を見渡して、ワードローブをアップグレードしましょう。さあ覚悟を決めて。思い切りが肝心です。
蠍座
蠍座の今月のラッキーデーは、予期せぬビジネスチャンスが舞い込みそうな8月中旬となるでしょう。何かを引き受けるときは、事前にしっかり調査をして。また、プロアクティブに取り組むことが大事。あなたの人生を変える大きな転機となるでしょう。
射手座
射手座はもともと規則やルールに縛られるが苦手。今月は、あなたのリズムではなく、自分のテンポであなたを動かそうとする人が現れそうです。相手に合わせることも必要ですが、独立心を失わないで。リードするのは、射手座のあなたなのですから。
山羊座
地の星座である牡牛座、乙女座、山羊座がいま正三角形を描いており、そこに関わっている山羊座の太陽がパワーを強めています。乙女座には火星と金星が滞在しており、あなたは心身ともに準備が整っていることを感じているはず。自信を持って前に進みましょう。新しいプロジェクトを開始するには、今が絶好のタイミングです!
水瓶座
今月は、水瓶座で満月が2回起こります!1回目の満月は7月23日、2回目は8月22日です。1ヵ月に2回満月があるのは非常に珍しいこと。今月はあなたとって特別な月になります。思いがけない巡り合わせがあるかもしれませんが、それはあなたが正しい方向に進んでいることの証です。
魚座
木星が5月14日に魚座に入りました。木星は7月28日まで滞在し、一旦、逆行し水瓶座に戻ります。その後、12月29日に再び魚座に入り、2022年のほぼ1年間、魚座に滞在します。木星は新しい機会をあなたにもたらしてくれます。いまはまさに序章。もうすぐ新しい時代が始まります。
牡羊座
今月は牡羊座が社交的になる月。最近は閉じこもりがちでしたが、気にしなくて大丈夫。今は多くの人と関わって、つながりを感じられるときです。昔の友達や知人にばったり出くわし、新しい形の友情が芽生えることもありそうです。
牡牛座
今月は重要な決断をし、新たに学ぶことが何度かありそうです。居心地の良い状態が長らく続きましたが、いろいろなことが変化し始めています。変化は必要なもの。内に秘めた強さを持つあなたには、それを受け入れることができます。
双子座
有意義なプロジェクトに取り組む決心をしましたね。それを進めるには、あなた自身を次のレベルに押し上げ、人生をバージョンアップする必要があります。いつもより少し高い目標を目指してみては?あなた自身のパワーアップになるはず。成長の機会は、居心地の良い場所ではないところにあります。
蟹座
金星と火星が今月は乙女座に滞在しており、あなたはそのパワーを自分のために使うことができます。蟹座は食べることが好き。キッチンの食器棚や引き出しを最後に整理したのはいつでしょう。かなり前でも心配しないで。綺麗好きな乙女座が手伝ってくれます!一つ目の食器棚に手を付ければ、あとの場所は簡単に片付きます。持っていることすら忘れていた物が出てくるかも。キッチンの整理でハッピーな気分になれますよ。