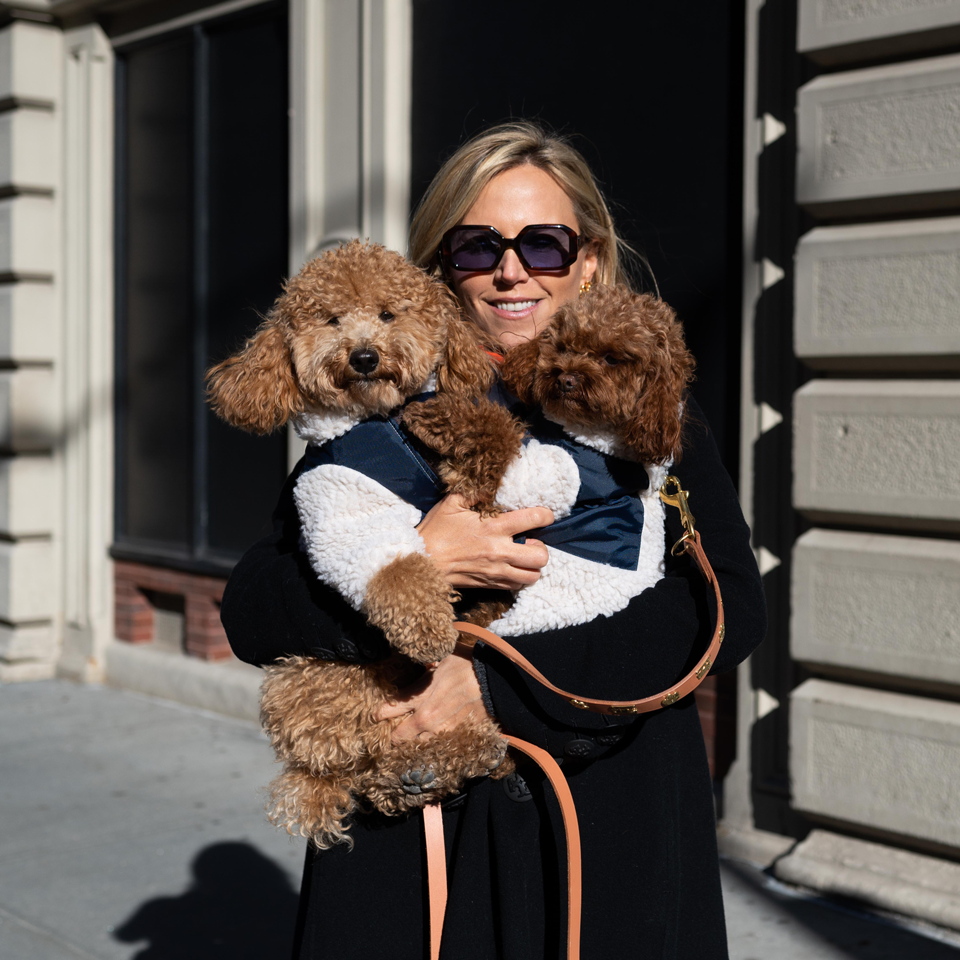 New York is a city of opportunity. People come from around the world, turning passions into projects, ideas into tangible plans. For Fall/Winter 2021, Tory looked to the city for inspiration. When the collection first launched, she referred to New York as "both the dream and the reality of possibilities." Here, we asked Tory about the role it has played in her life, her career and in the creation of our Fall/Winter 2021 collection.
How did New York City inspire the Fall/Winter 2021 collection?
When I started to think about this collection, I considered how much of an impact New York has had on me. How much it has given to me. From visiting when I was younger, to my first job in the city, to raising my family, to building the business… I wanted to pay homage to the city.
New York City is a melting pot, with people visiting from all over the world. This collection reflects that. There is a subtle take on Western dress — relaxed and chic in a pale-yellow poplin — or a modern suit made from beautiful Japanese Denim. Everything is layered, just like the city.
What does New York mean to you?
New York is about possibilities, opportunities, creativity, diversity… It represents all kinds of people — different colors, different backgrounds, different ages. It is all the unique experiences, thinking and opinions that make it so inspiring.
Living in New York City has made everything possible. It enabled me to be an entrepreneur and build my business. I've built everything right here in New York. It's the city that keeps on giving.
What is next for you and New York?
We are opening our new SoHo Mercer St flagship later this month. For me, it feels like a homecoming. We launched our first store downtown more than 15 years ago and I'm thrilled to be returning to the neighborhood.
We also worked on a video with an incredible artist, Daniel Arnold, focusing on female entrepreneurs in New York. It was amazing to be around so many extraordinary women.