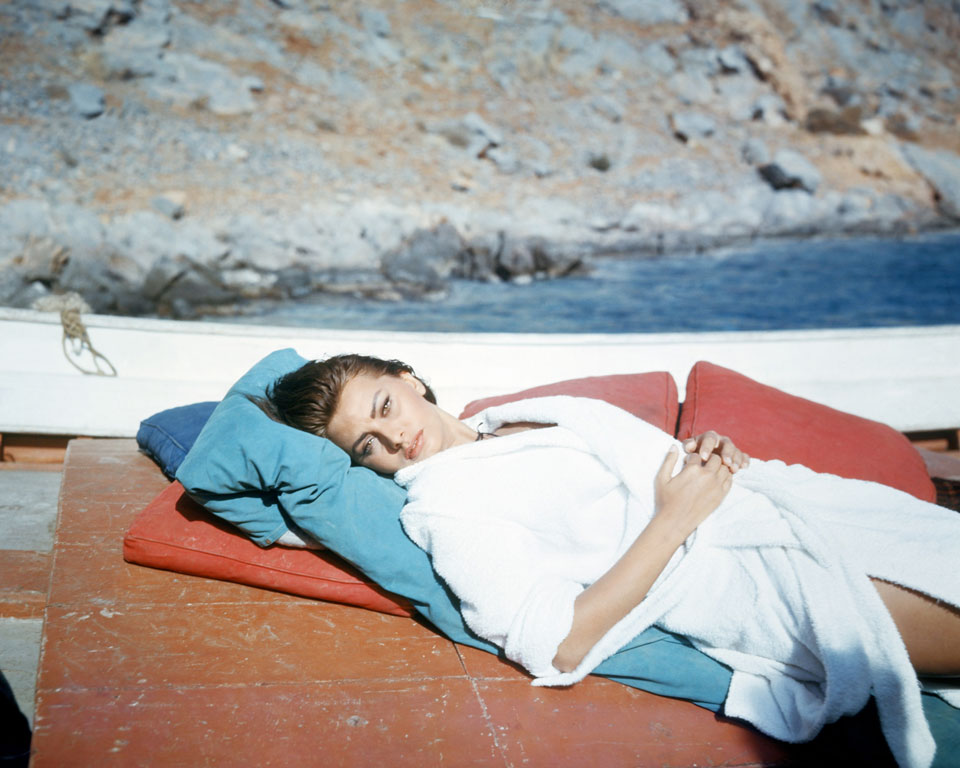 Let's dive into the final month of summer (August 22 — September 22) with the logical, kind and hardworking Virgo zodiac. The earth sign often makes excellent friends and teachers to those in their orbit. Here, astrologer and Tory Daily contributor Susie Cox shares what lies ahead for each of the horoscopes.
Virgo
Happy Birthday, Virgo. This will be a powerful birthday month for you because Mars is traveling with your Sun for the entire month. Mars likes to take action and move forward. You will feel more energetic than you have in a long time, so make use of it. Be physical. Move things around as you organize. Tackle the hard stuff. You can do it with the help of Mars.
Libra
You are in for quite a change, dear Libra. Mercury will enter Libra on August 30th and won't leave until November 5th. Mercury will be doing a retrograde in Libra from the end of September to mid-October. Things are about to change and know you are in charge. What do you want to release?
Scorpio
You are in luck, Scorpio. Venus, the planet of love and beauty will be in Scorpio from September 10th – October 6th. This will be a passionate time for you and will bring an inner glow that you haven't felt for a while. Make sure to pamper yourself this autumn. You need to indulge a bit. Do you agree?
Sagittarius
Did you know that Sagittarius is associated with higher education? It doesn't have to mean college and could relate to online learning. Your mind is feeling a big restless and needs some mental stimulation. It's like you're hungry now. Think of your largest passion and find a class that will encourage it.
Capricorn
Even though both Jupiter and Saturn have left Capricorn, Pluto is still in your sign and will be for about the next year or two. This is your time to complete an old phase that is no longer serving you. This is a once-in-a-lifetime decision and will be a big one. It might take a while, so there is no rush.
Aquarius
After a short bit of time in Pisces, Jupiter has now retrograded back into your sign of Aquarius. Jupiter will bring back some opportunities that you thought were gone, only to reemerge new and better than before. Jupiter will be in Aquarius until the end of the year, so enjoy the abundance.
Pisces
The Full Moon will occur in your sign of Pisces on September 20th. Both dreamy Neptune and active Mars are involved with this Full Moon, so you will feel extra dynamic and ready to create something beautiful. If you can, take the entire day off for you to reflect on how amazing your life really is.
Aries
Mars is your planet and he's traveling with the Sun this entire month. You will feel even more energized than usual, which is always high energy. Make sure to channel all this Mars into something constructive. Guard against being scattered and taking on too much.
Taurus
You are doing very well, dear Taurus. This month is about others close to you who are experiencing some changes that are difficult. You will be the rock that will help the situation. All you have to do is be the stable Taurus that comes naturally to you. Just be yourself and everyone benefits.
Gemini
The old restless Gemini in you used to always be on the go, yet you are feeling somehow more grounded and stable now. It's not that you aren't getting an amazing amount accomplished, but you seem to be doing it more easily than ever before. Enjoy this new and calm energy and a bit of it might stay.
Cancer
The first week in September could bring unexpected encounters with relationships that you thought were done. You will likely bump into an old love from long ago. Will this be a test to see if you truly learned your lesson . . . or will you need to jump into it again? Only you will know when you feel complete.
Leo
Your Leo leadership skills will be very useful this month. Others will be looking at you for guidance and direction to help them better navigate their lives. Be sure to encourage them to be the best version of themselves. You are an excellent role model.
乙女座(8月22日から9月22日)
乙女座
乙女座の皆さん、お誕生日おめでとうございます。火星がこのひと月、乙女座の太陽と一緒に動くため、とてもパワフルな誕生日月になります。火星は行動と前進を促す惑星。久しぶりにいつもより活動的な気分になるので、この機会を上手く活用しましょう。体を動かすのがオススメです。整理の際、物の置き場所を変えたり、大きなアレンジを加えてみては。その力仕事を火星が手伝ってくれます。
天秤座
天秤座に大きな変化が訪れそうです。水星が8月30日に天秤座に入り、11月5日まで滞在します。しかも、9月末から10月中旬まで、水星は天秤座で逆行します。今まさに物事が変わり始めており、あなたがその当事者となります。手放したいものがあれば手放しましょう。
蠍座
蠍座は幸運期の真っただ中。愛と美を司る惑星である金星が、9月10日から10月6日まで蠍座に滞在します。この期間に、情熱的な気持ちがあふれ、忘れかけていたあなたの内面の輝きが復活しそうです。この秋は、自分をたっぷり甘やかしてあげましょう。あなたには多少のわがままも必要です。
射手座
ご存知でしたか?実は、射手座は叡智を司る星座なのです。大学に限らず、オンライン学習も当てはまります。心がなぜか落ち着かないと感じているなら、精神的な刺激が必要。いまあなたは学習意欲に満ちています。一番学びたいことは何でしょう。それを学べる講座を探してみましょう。
山羊座
木星と土星が山羊座を離れた後も、冥王星が山羊座に留まり、来年か再来年まで滞在します。この期間は、もはや有効ではなくなった古いフェーズを終わらせる絶好のタイミング。これは一生に一度の大きな決断になります。ゆっくり時間をかけましょう。急ぐ必要はありません。
水瓶座
魚座に束の間滞在した木星が逆行し、水瓶座に入りました。あなたが失ったと思っていた機会を、木星が取り戻してくれます。しかもそれは、以前よりも新しく、より良いものになって現れます。木星は年末まで水瓶座に滞在するので、その豊かなエネルギーをたっぷり受け止めましょう。
魚座
満月は9月20日に魚座で起こります。夢を司る海王星と行動力を司る火星がこの満月に関わっているので、あなたはエネルギーの高まりを感じ、何か素敵なものを作りたい気持ちになります。可能なら一日休みをとって、あなたの素晴らしい人生を見つめてみましょう。
牡羊座
牡羊座の支配星である火星が、今月はずっと牡羊座の太陽と一緒に動きます。いつもより強いエネルギーを感じて、活動的な気分が続きます。この火星のエネルギーを建設的なことに向けましょう。まき散らしたり、やり過ぎたりしないように気を付けて。
牡牛座
何事も順調に進んでいます。今月は、あなたの親しい人が厳しい変化に直面しそうです。あなたは、その人の状況に寄り添い、その人を支える存在になります。牡牛座の天性の安定感を発揮するだけでよいのです。あなたらしく振る舞うことが、周りの人のためになります。
双子座
じっとしていられないのは双子座の性質。いつも動き回っていたあなたですが、今はどことなく地に足が付いていると感じているはず。それは、取り組む事が減っているからではなく、何事も以前より簡単にこなせるようになっているからです。この新しい穏やかなエネルギーを上手く取り入れましょう。少し蓄えられるといいですね。
蟹座
9月の第1週は、関係が終わったと思っていた人との予期せぬ出会いがありそうです。昔の恋人にばったり再会することもあるでしょう。これはあなたが以前の経験からしっかり学んでいることを確認する機会かもしれません。それとも、もう一度その関係を始めますか。その結果をどう捉えるかは、あなた次第です。
獅子座
今月は、獅子座のリーダーとしての能力が非常に役立ちます。周りの人たちは、より良い人生を歩むための指針として、あなたのことを見ています。彼らを励ますつもりで、最高のお手本になりましょう。あなたは優れたロールモデルなのです。