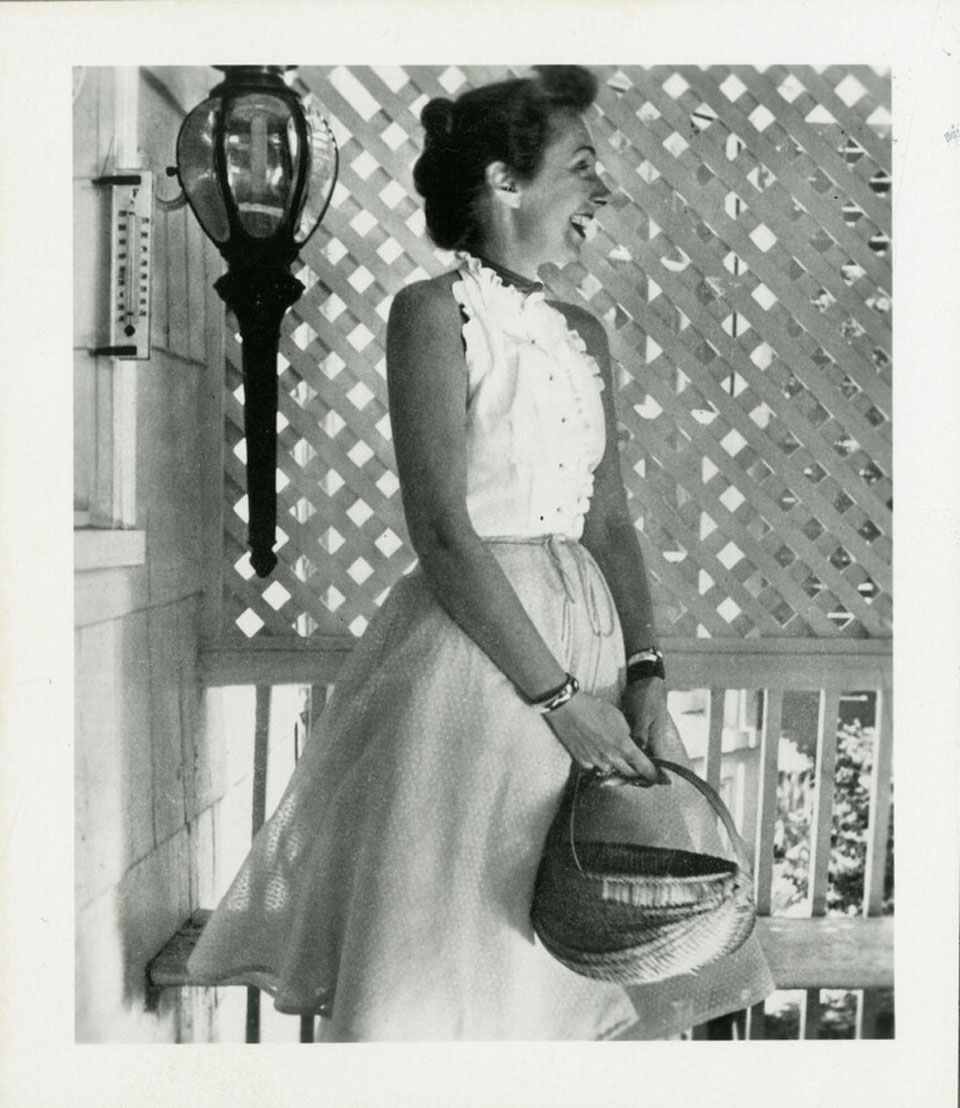 In times of prescriptive trends, fashion's trajectory is defined by those who dare to defy the status quo. Claire McCardell (1905-1958) did just that. The pioneer of American sportswear led with an authentic, entrepreneurial dynamism.

In her work,

 

she 

combined

great style with functionality

.

 

McCardell's 

clever approach has influenced generations of designers who followed, including Tory, whose 

Spring/Summer 2022

 collection

was inspired by the designer's ingenuity

. Now, Tory hopes to further McCardell's legacy through a new program at the Maryland Center for History and Culture: The Tory Burch Claire McCardell Fashion Fellowship. Keep reading for a closer look into McCardell's world.
The American Look… Worldwide
McCardell is credited with creating the "American Look." As word of the designer began to spread, McCardellisms popped up in collections overseas. Legendary fashion editor Diana Vreeland remarked in a letter to the designer: "It is the most curious thing as I look at the French dresses in 1956. I recognize so many of the dresses you made in 1946 and so do many other people."
Life Imitates Art
McCardell's masterpieces stood out for their individuality and excelled in their versatility. Special collaborations offered the designer an opportunity to further flex her creativity. In 1955, LIFE magazine commissioned McCardell to recreate several of her signature styles using fabrics printed with works by renowned artists including Picasso, Chagall and Miró. The final looks were displayed in the magazine alongside the artists themselves for a truly iconic spread.
Calling the Shots
In 1954, recognized for her expertise and innovation, McCardell was invited to a Time, Inc. panel responsible for developing a new sports magazine. Two years later, things came full circle when she won the prestigious American Sportswear Design Award from that very publication — Sports Illustrated.
Signed, Claire
Branching out from design in 1956, McCardell put pen to paper for a book. What Shall I Wear? The What, Where, When, and how Much of Fashion became the decade's go-to guide for style and life advice. Similar to her approach to fashion, McCardell's book championed a certain relaxation. For her, comfort and utility were paramount to maximizing the fun and function of everyday life.
Embracing Ambition
Claire McCardell's perseverance and passion are undeniable. Oftentimes, though, the best leaders are those who have built a strong team. McCardell's close circle included several ambitious women who supported her throughout her life and career. Mildred Orrick was a dear friend whom she met during her time at Parsons. McCardell's final collection was made possible because of Orrick, who continued working while Claire fought terminal colon cancer. Similarly, Bessie Sustersic, her career-long assistant, stayed by her side until her death in 1958. While McCardell inspired many, these friends and colleagues formed a small but mighty support network that made all the difference.