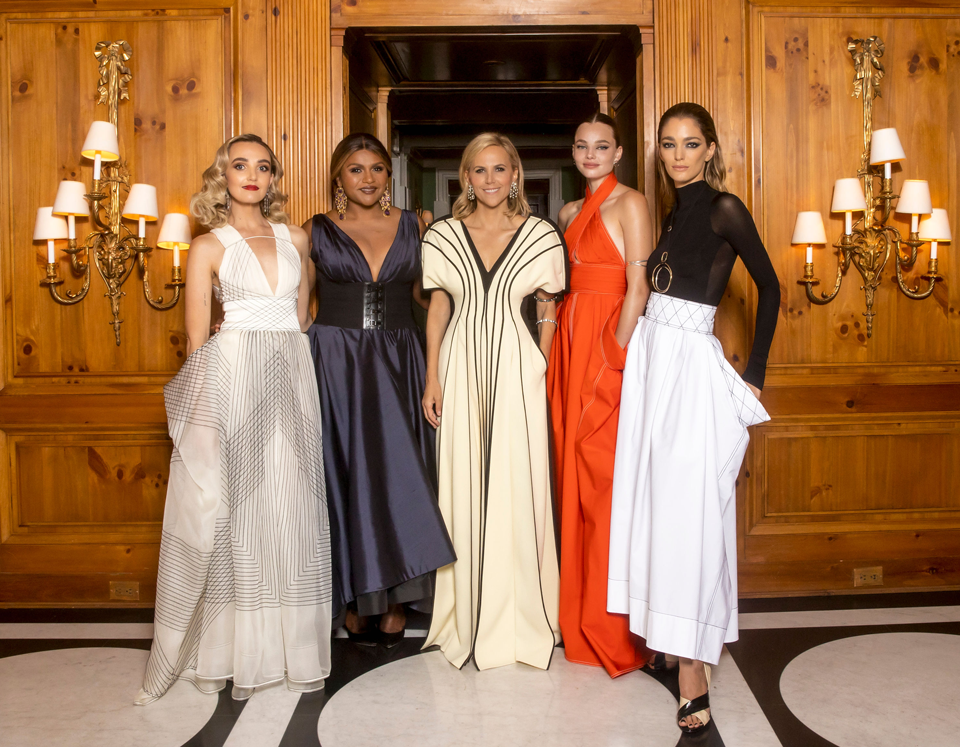 After a two-year hiatus, the Met Gala returned this evening with a splash. The first of a two-part event — the second will take place the first Monday in May — tonight's soirée celebrated American fashion with a star-studded red carpet and the unveiling of the Costume Institute's new exhibition
"In America: A Lexicon of Fashion."
The all-American theme feels especially timely following the debut of Tory's
Spring/Summer 2022 collection
, inspired by Claire McCardell, the mother of American sportswear.
This year, Tory invited Mindy Kaling, Chloe Fineman and Kristine Froseth to join her for "fashion's biggest night out." The threesome — who also turned heads at our Spring/Summer 2022 runway show the day before — wowed in custom Tory Burch dresses. Kaling, a longtime friend and collaborator of Tory's, wore an incredible navy silk shantung gown, accentuated at the waist with a tech-knit belt — an unexpected accessory and the unsung hero of our Spring collection. Fineman looked striking in layers of ivory silk chiffon and organza, accented with a plunging neckline and graphic topstitch embroidery. And Froseth, one of Hollywood's most exciting up-and-comers, was radiant in a poppy red cotton poplin halterneck dress with white double topstitch trim and pockets. Given the color palette, it's safe to say our design team understood the assignment.
Designer Sofia Sanchez de Betak — wearing look 19 from our Spring 2022 collection — also accompanied Tory, as did her husband, producer and set designer Alexandre de Betak, and artists Rashid Johnson and Sheree Hovsepian.
Here, more photos from the magical evening.