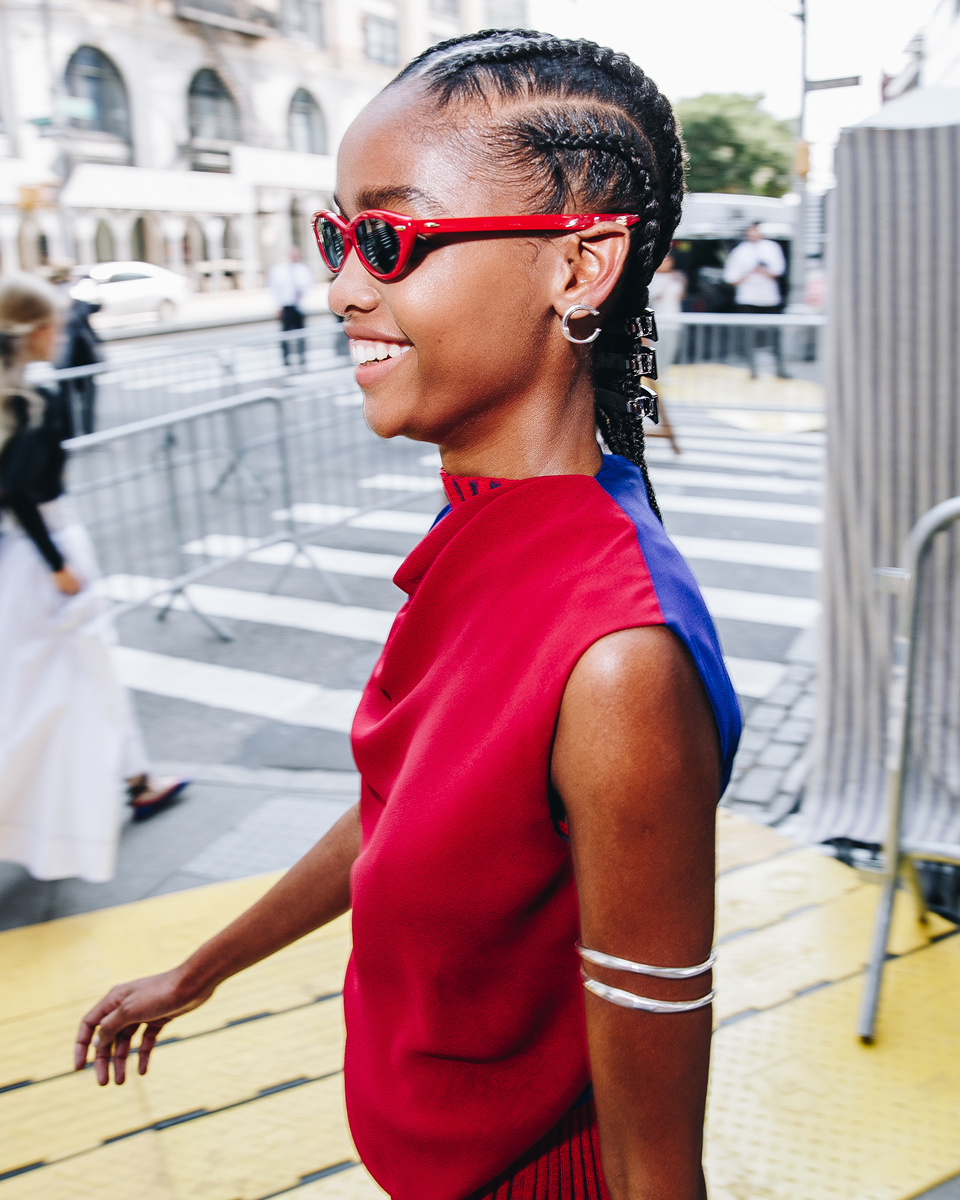 The Spring/Summer 2022 collection drew inspiration from Claire McCardell, the American designer whose revolutionary designs of the 1940s fundamentally altered how women dress. While there's a gentle push-and-pull between the retro and the modern throughout the collection, you sense it most in the accessories that finish the look.
Cat Scan
Slip behind a pair of Tory's cat-eye sunglasses and you might feel like Audrey Hepburn circa 1953. While this style gives a clear nod to the 1950s originals, our subtly angular take ensures all eyes are fixed firmly on the present.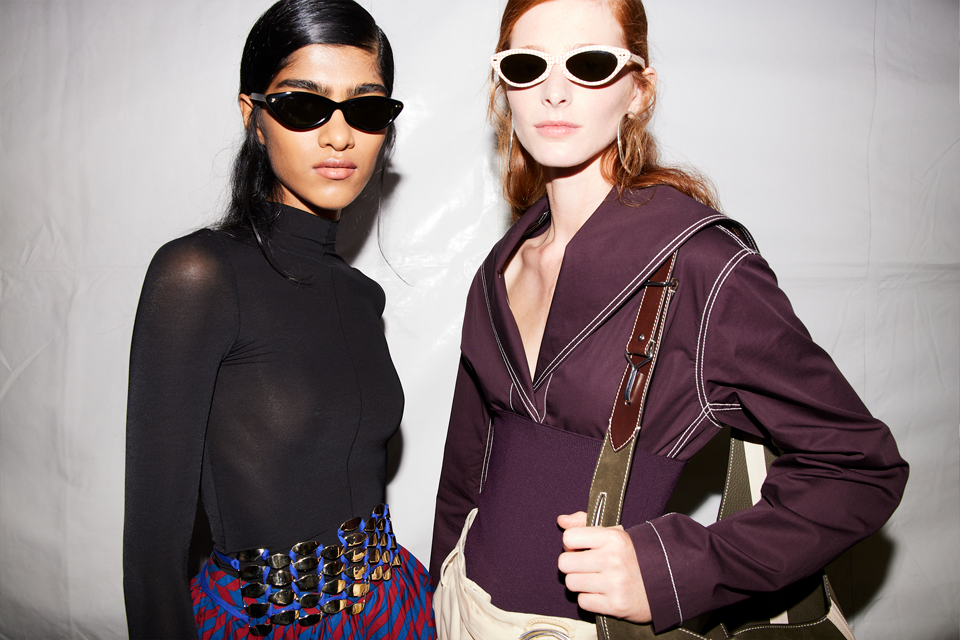 Sterling Quality
Spring's sculptural jewelry adds a subtle layer of refinement that at first glance is easy to miss. Zoom in on the artisanal plaques threaded with hand-stitched leather logo details that feature on bags, pendants and mules, however, and the level of detail comes into view. Double-band arm cuffs, curvilinear earrings and chokers crafted from sterling silver glisten against the exposed metal hardware details throughout the collection. The overarching mood is utilitarian but delivered with a refined femininity.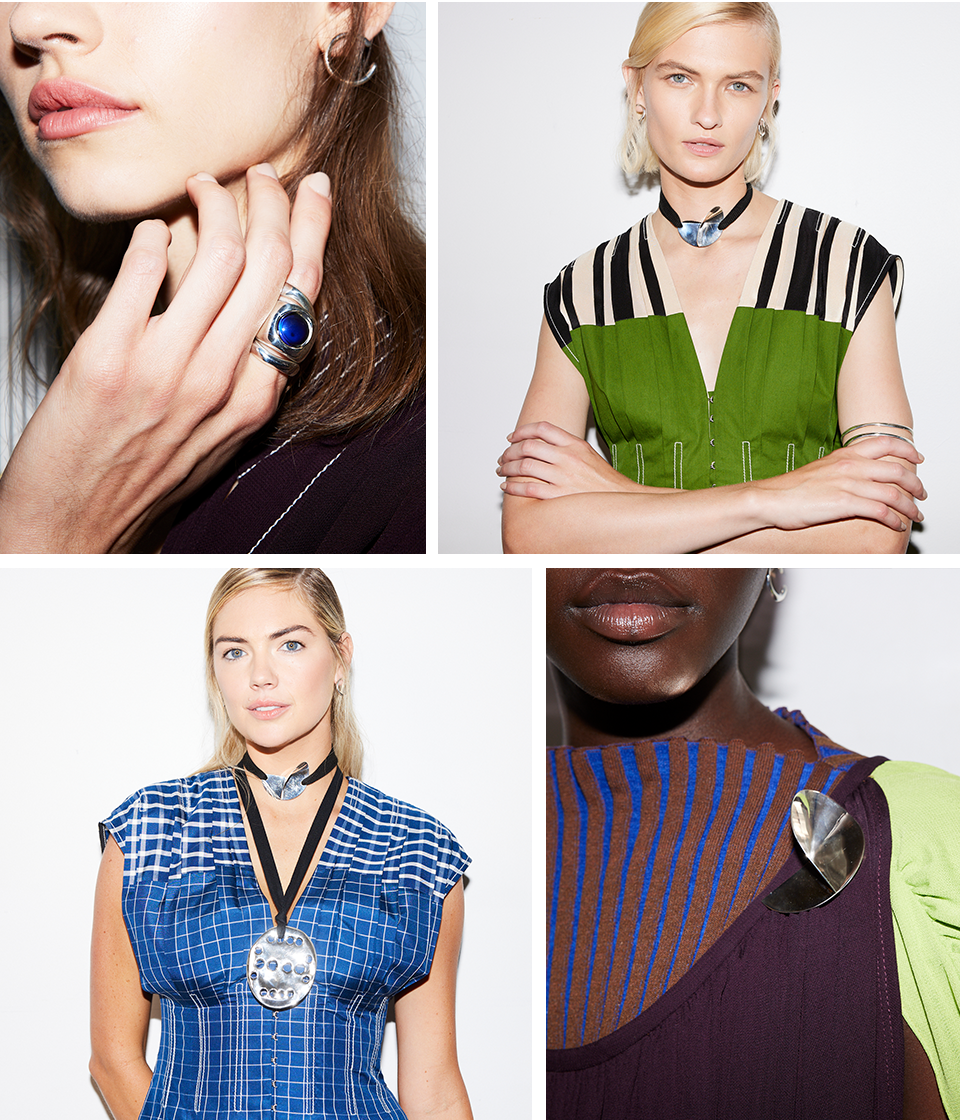 In the Shade
Never did an accessory garner more joy than with our latest release: the Lampshade hat. An inverse of our 1950s-inspired Lampshade bag, rendered in T Monogram raffia, it's set to raise a smile whenever it's worn.