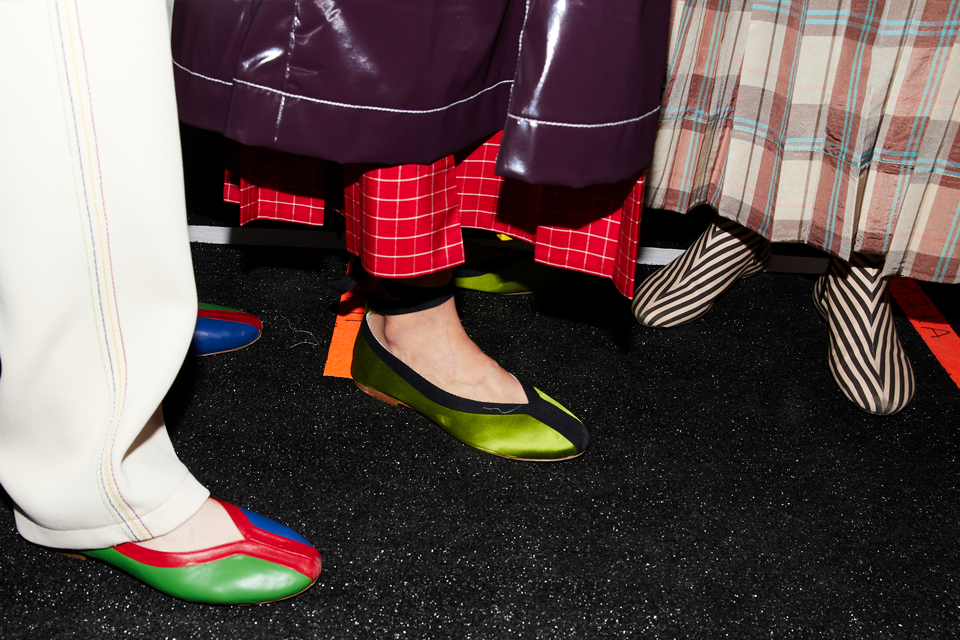 There's nothing like a fresh pair of shoes to effortlessly update an outfit. And if the season's designs are anything to go by, we're heading for an eye-catching spring and summer. Harlequin-print ballet shoes, ankle-tie espadrilles and color-blocked flats are among the standout styles that signal a bright season ahead.
Flat Out Chic
With their enduring comfort and elegant appeal, ballet shoes are having another moment (did they ever go away?). In homage to Claire McCardell and her groundbreaking collaboration with Capezio, which turned dance slippers into streetwear for the first time back in 1953, our reissue of her diamond-print shoes — also created in partnership with the iconic ballet institution — are a striking update on the graphic originals.
Wrap Stars
An extension of the balletic theme, pointed and rounded flats accented with ankle ties are proving to be a clear Spring/Summer 2022 favorite. Whether wrapped elegantly above a platform espadrille or the accent to an evening-worthy heel, this thoroughly feminine detail saw ribbons fluttering across the runway, adding style and grace to every look.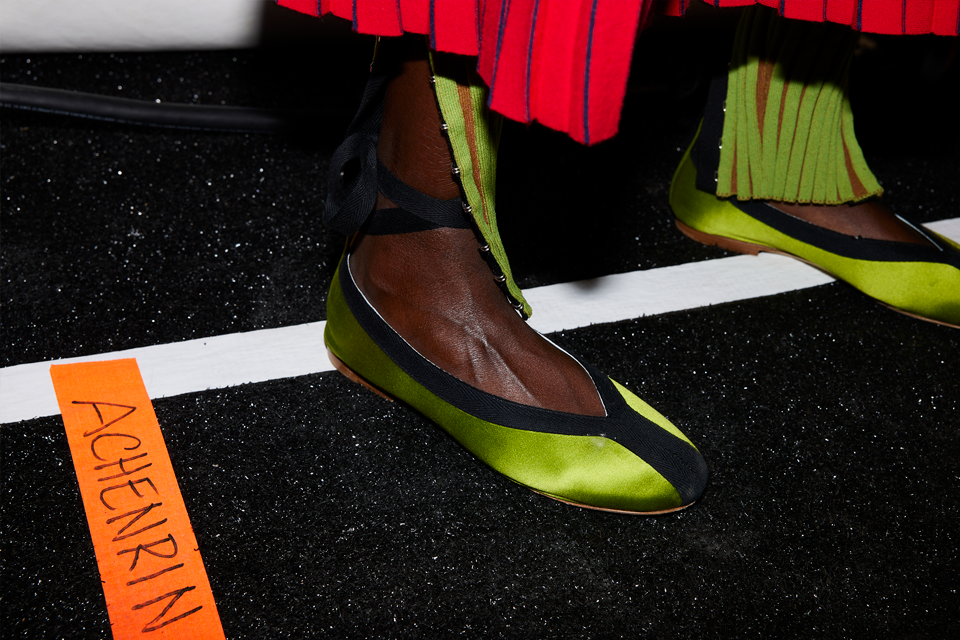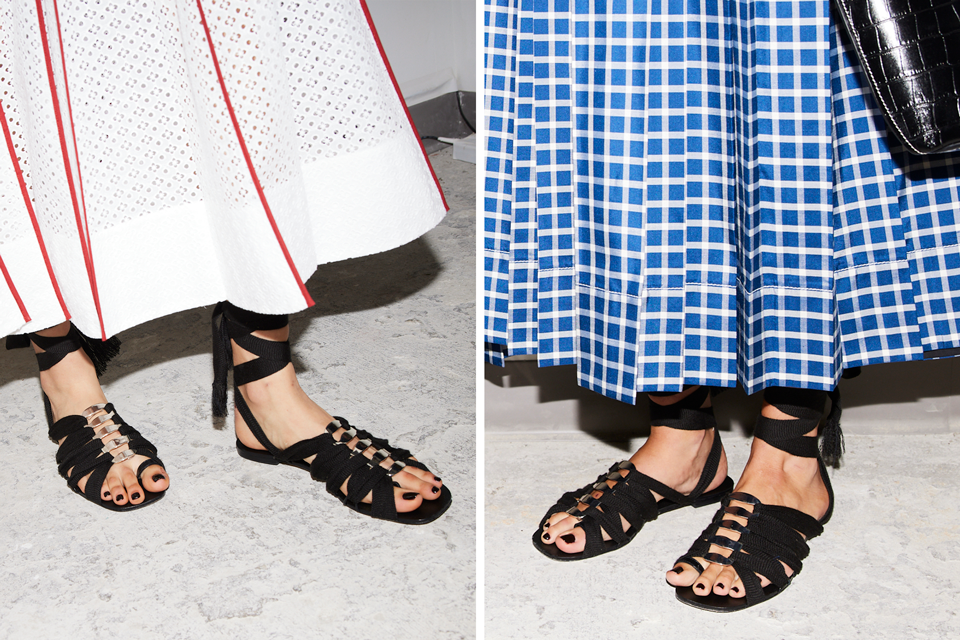 Color Me Happy
Primary hues lit up the Spring/Summer 2022 shows and our color-block shoes proved the perfect accompaniment. From crimson medallion mules to cobalt, chartreuse and lipstick-red ballet flats, they infused the collection with an exuberant yet grounding touch.