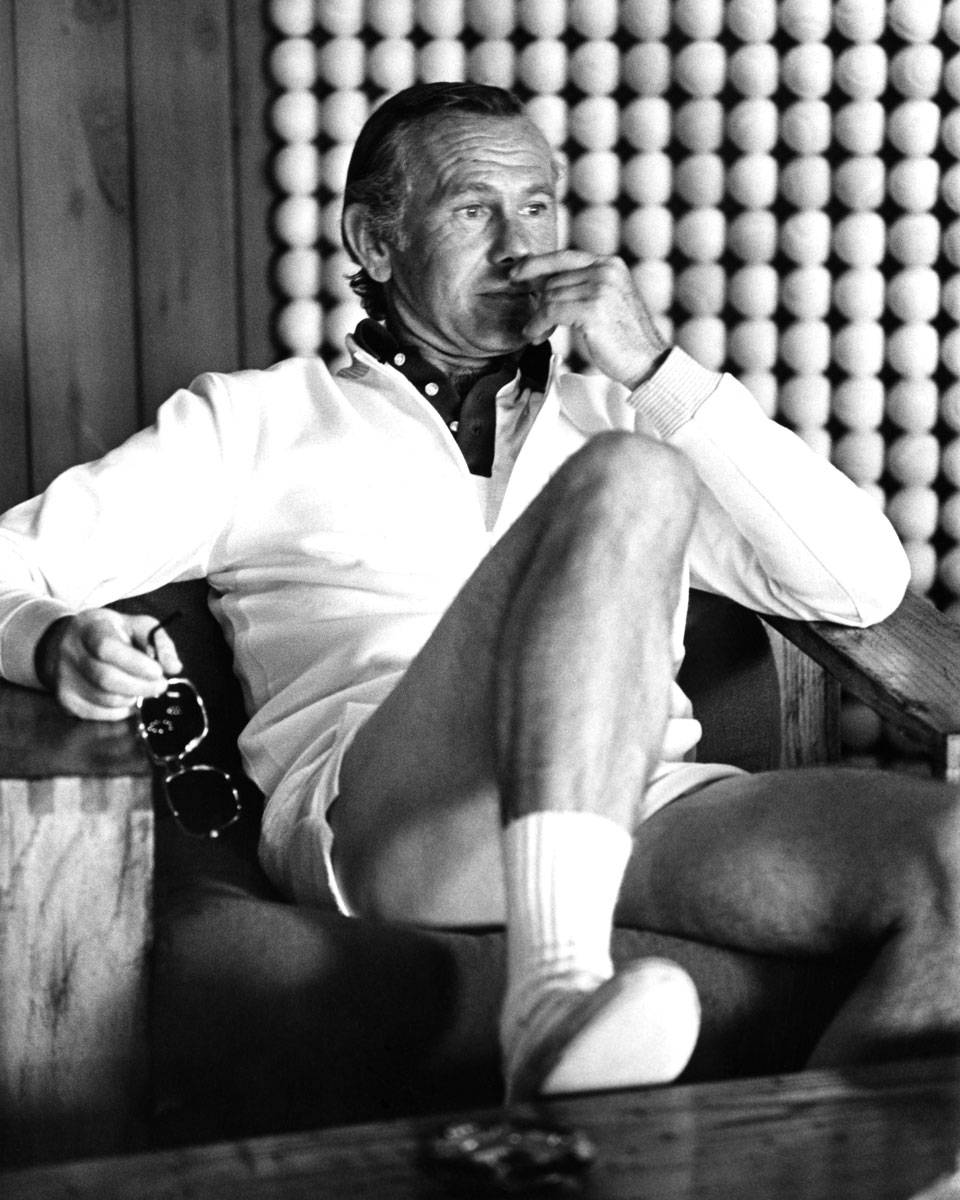 As we roll into fall, keep an open mind to lessons from a Libra. Diplomatic, personable, and balance-seeking, this air-sign can teach us a thing or two about responsibly leading new initiatives. During Libra season (September 23-October 22), we'll lean into personal affairs and career ambitions with a positive mindset. Keep reading to learn more from Tory Daily contributor and astrology expert Susie Cox.
Libra
Happy Birthday, sweet Libra. This will be a powerful birthday month for you since Mercury will be doing a retrograde in your sign from September 26th through October 17th. This doesn't happen that often and is a great opportunity to rethink your life. What do you want to change to create something new? Now is the time.
Scorpio
Venus has been in your sign of Scorpio since September 10th and will be there until October 6th. Venus is about beauty, so this is a great time for selfcare. Are you up for a new look? What about a different haircut? Venus will be helping you now to upgrade your style.
Sagittarius
After Venus left Scorpio, your Sagittarius is next to benefit from this beautiful planet as she enters your sign on October 7th. Art, music, creativity and yes, love all are part of Venus. If you are in the mood for some extra pleasure, Venus in Sag is your chance. Open up to new adventures this month and you will be happy you did.
Capricorn
Mid-October will be a likely time to reassess relationships. You might find that people are reacting more quickly and being impatient. Please don't take this personally, because it's their issue. The best thing you can do is be your calm, logical Capricorn self to soothe their wild, impulsive energies.
Aquarius
Both Jupiter and Saturn are in your sign of Aquarius now and will be there until the end of the year, when Jupiter leaves Aquarius and enters Pisces. The rest of 2021 will offer you some new opportunities that you just can't pass up. This is very rare, so make use of this positivity while it's here. Say Yes!
Pisces
Mercury is retrograde for most of this month so this is a great time for you to look at your routines and see if there are any patterns you want to change. The retrograde could point out some challenges with relationships that need to be adjusted. It's time.
Aries
The Full Moon is in your sign of Aries on October 19th. This only happens once a year and it is your time to shine. Take your friends and family out and watch the Sun set in the west and then turn around and watch the Moon rise in the east. It's your magical moment. Yes, you can howl at the Moon.
Taurus
You have several planets moving through your house of other people's money this month. Now is the time to make appointments with your financial advisors to look at your money matters. As a Taurus, you handle your finances very well, so this is just some fine tuning.
Gemini
The North Node or point of destiny is in Gemini now and will be there for the rest of 2021. Use this year of opportunity to move forward in your life. This won't happen again for another 19 years, so accomplish as much as you can now while the focus is on you. Amazing things will appear.
Cancer
The last week in September is your power time this month. Both creative Venus and spiritual Neptune are aligning nicely with your Sun. This is the time to look at your home and surroundings with new eyes. If you are in the mood to paint some walls, please do it. Art and beauty are in the air now for you.
Leo
Mercury is doing a retrograde in the house of your mind this month, so you will want to look at things differently. Don't feel bad if you change your mind and are no longer interested in old projects. Yes, you can switch gears and this is the month to allow yourself to say No to anything that doesn't excite you.
Virgo
This will be a financial month for you, dear Virgo. Are you ready to make some changes with your career? You have been thinking about this for quite a while and finally the planets are lining up so you can do it. Be bold and create your future in a new way.
天秤座
天秤座の皆さん、お誕生日おめでとうございます。9月26日から10月17日まで、天秤座で水星逆行が起こるため、パワーに満ちた誕生日月になります。この稀に見る逆行の期間は、あなたの人生を見つめ直す絶好の機会。新たなステップを踏み出すために、何を変えてゆきたいですか?今こそ、行動を起こして。
蠍座
蠍座に9月10日から滞在している金星は、10月6日まで留まります。金星は美を司る星。この期間はセルフケアにぴったりです。イメージチェンジをお考えなら、ヘアスタイルを変えてみるのもよさそう。金星があなたの自分磨きを手助けしてくれます。
射手座
美の星、金星が蠍座を離れ、10月7日に射手座にやって来ます。次は射手座のあなたが、その恩恵を受ける番です。アート、音楽、クリエイティビティ、そして愛も、その全てを司る金星。より楽しく過ごすためには、金星が射手座に滞在しているときがチャンス。今月のうちに新たな冒険の扉を開けましょう。その先には、充実した時間が待っているはず。
山羊座
10月中旬は、人間関係を見直す時期になりそうです。周りの人たちが気ぜわしくしているように感じるかもしれません。それはあなたが原因ではなく、その人たちの問題なので気にしないで。山羊座らしく穏やかに、理論的に考えて振る舞えば、大丈夫。そうした人たちの一時の感情にとらわれた、荒れた振る舞いを、落ち着かせることができます。
水瓶座
いま水瓶座に滞在している木星と土星は両方とも、年末まで水瓶座に留まります。その後、木星は水瓶座を離れて魚座に入ります。2021年の年末までに、絶対に見過ごせない新たなチャンスがいくつか巡ってくるでしょう。これはとても珍しいことです。その機会が手の届くところにあるうちに積極的に。行動あるのみ!
魚座
今月はほぼずっと水星が逆行しています。日頃の行動に目を向けて、変えるべきパターンがないか確認してみるのに最適なときです。この水星の逆行をきっかけに、調整が必要な人間関係の問題に気づくことになりそうです。この機会に、その関係を見直してみましょう。
牡羊座
満月が10月19日に牡羊座で起こります。これは1年に一度だけのこと。そして牡羊座が輝きを放つときです。友達や家族を連れ出して、西に沈む夕日を眺め、振り返って東の空に昇る月を愛でましょう。それはあなたにとって魔法のような瞬間。月に向かって大声で叫びましょう。
牡牛座
今月は牡牛座の財産のハウスに、惑星がいくつか在住しています。いまは、ファイナンシャルアドバイザーに相談して、ご自身の財務状況を整理するのにぴったりなときです。牡牛座のあなたは、もともとお金の管理がお得意。ちょっとした調整で管理上手に。
双子座
運命を司るノース・ノードは、今まさに双子座に滞在しており、2021年の年末まで留まります。今年、この絶好の機会を利用して、人生を前に進めましょう。ノース・ノードが再び起こるのは19年後になります。自分に焦点を合わせて、今できることを最大限に成し遂げましょう。素晴らしい成果が得られますよ。
蟹座
9月の最後の週は、蟹座の今月のラッキーウィークです。創造力を司る金星と精神性を司る海王星が、蟹座の太陽と理想的な配置にあります。ご自身の家や環境を新たな視点で眺めてみましょう。壁の塗装がしたくなったら、ぜひやってみて。いまあなたの周りは、アートと美のエネルギーに満ちています。
獅子座
今月は獅子座の思想のハウスで水星逆行が起きています。あなたは物事を別の角度から眺めたくなるかもしれません。心境の変化でこれまでのプロジェクトに興味がなくなってしまっても、気にしなくて大丈夫。思考を切り替えましょう。今月は、あなたがワクワクしなくなったことに「ノー」と言ってもよい月です。
乙女座
今月は、財政面でとても重要な月になりそうです。キャリアチェンジの準備はできていますか?それは長い時間をかけて考えてきたこと。いまようやく惑星たちが直線状に並び、あなたのその気持ちを後押ししています。大胆に、そして新しいやり方で、未来を切り開いていきましょう。