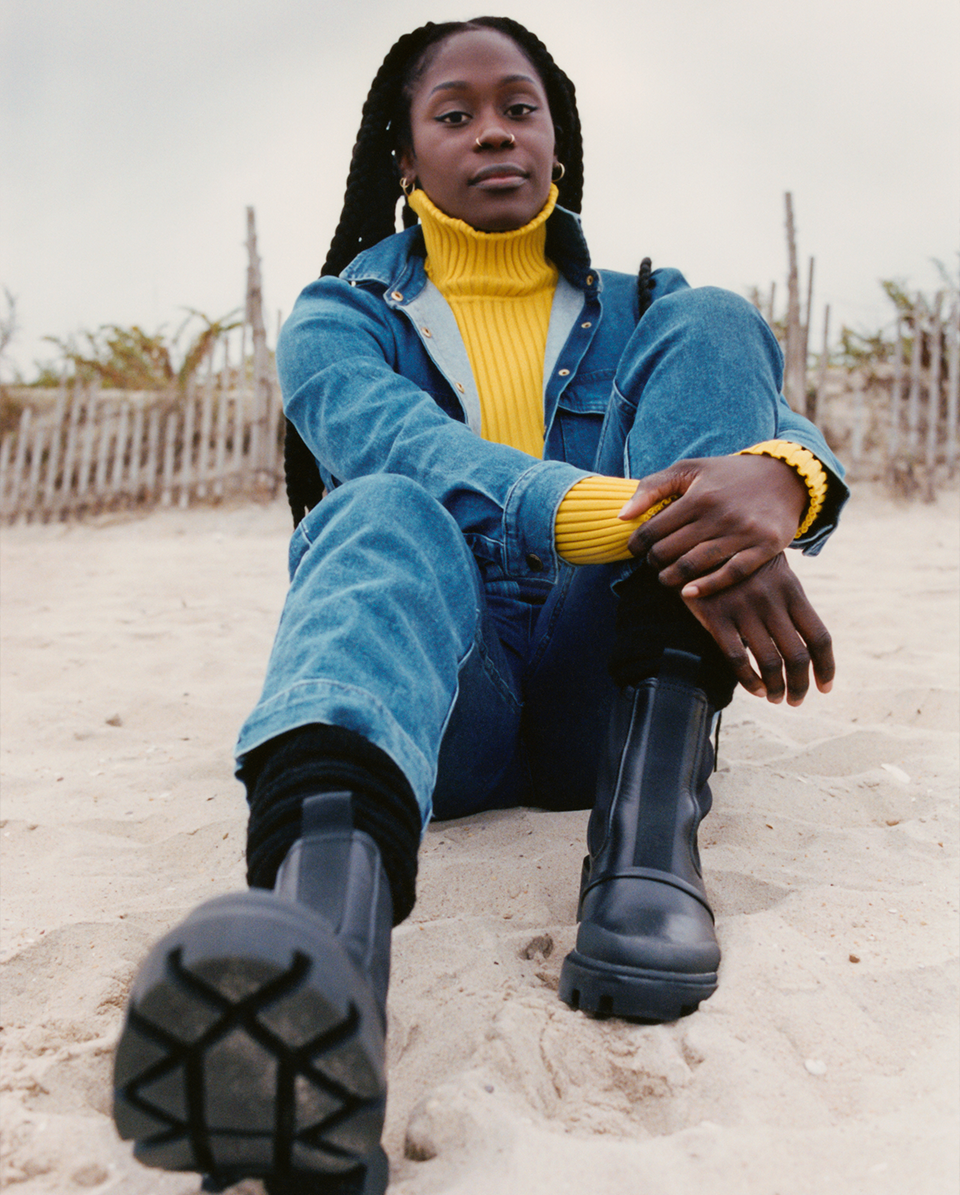 Next in our "A Day in My Shoes" series — a collection of first-person stories by artists and entrepreneurs — writer and editor Kate Branch spoke with Monice Small, a New York-based personal trainer. Small started training clients in the middle of the pandemic, and is about to launch a new chapter, with a 1,350 square foot studio space opening in Rockaway Beach, N.Y at the top of next year. Beloved by locals and tourists alike, her fitness company is called GOODFORM Studios — and it's positioned to take over the peninsula. Here is her story in her own words.
"LET ME BREAK IT DOWN FOR YOU: Sports Night in Baldwin on Long Island is a big night. It was started in the '20s before Title Nine and girls could do sports. It's a one-night dance competition, Blue Vs. Gold, the school's colors, and there are two captains per team. I was captain of the Blue Team—BTV, Blue Team Victory!—and as the captain, I had to choose my advisory board and lead, like, 100 girls through this three-months-long training process of choreography and stunts, which is like cheerleading with flyers and whatnot. Every team also makes up dances and lyrics to songs, which my best friend Taina oversaw, and chooses a theme. Ours was 'Audrey Powers and Jane Bond,' who was played by my co-captain Nicole Pennycooke, love her to death. I was Audrey, the silly one who is trying to save Jane, who was like, 'We need to get this done. What. Is. Happening.' We created an entire script around these two characters, we made T-shirts, sweats, and alumni from like 2008, teachers from '82, always came wearing their jerseys. It's serious!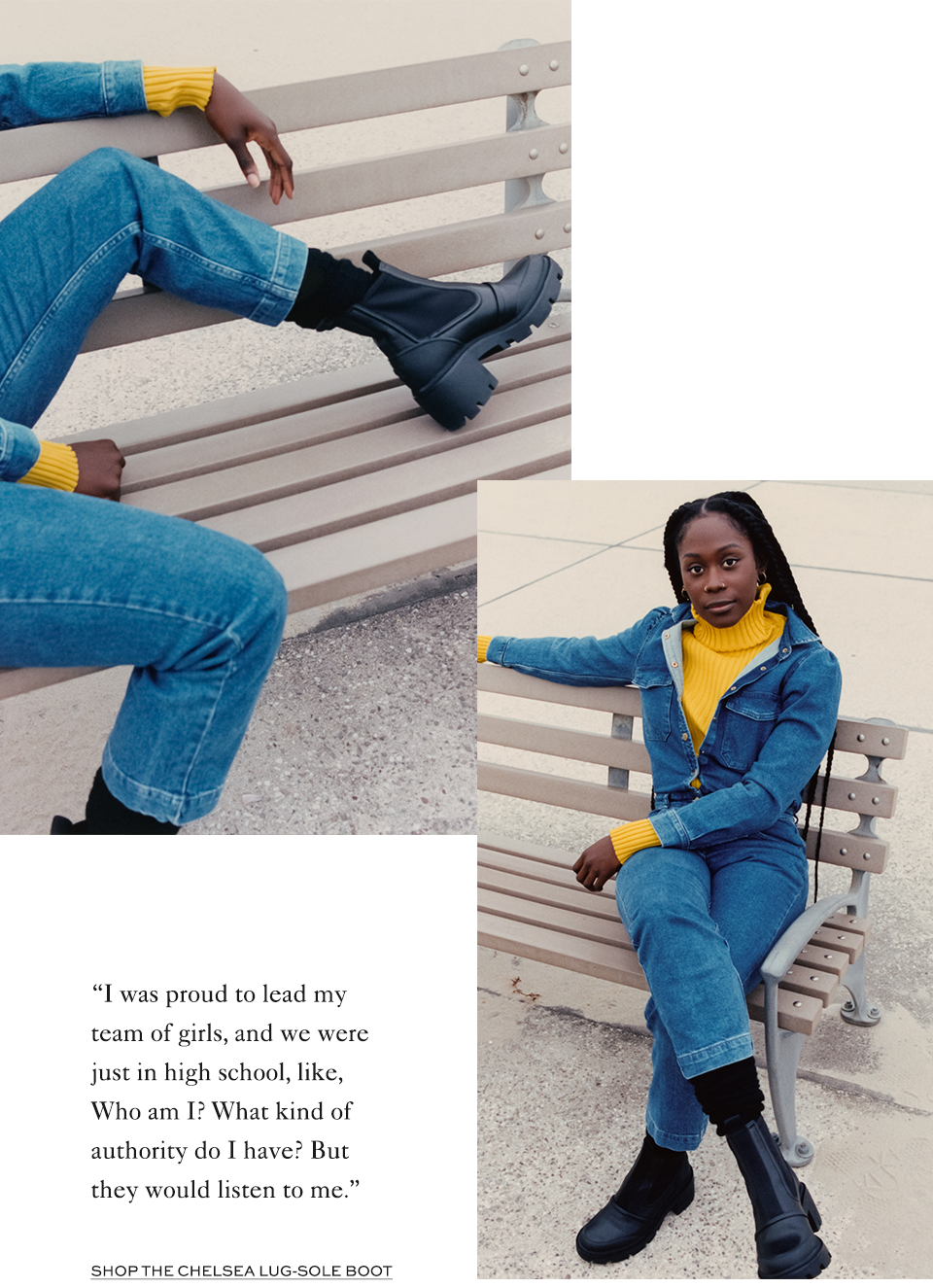 So, for one night, in March, each dance team performs a five-minute routine for a panel of judges and then bounces. Then each stunt team does their stunts, bounces. People are crying, bawling, when they find out the results. Obviously—BTV—we won dance and floor choreography. It was a sweep, the first in 15 years. I was so proud of that. I was proud to lead my team of girls, and we were just in high school, like, Who am I? What kind of authority do I have? But they would listen to me. Even when it got rowdy I was just like, 'Y'all, for real?' I was never that girl who was screaming, like, here she goes again. I always try to be a good listener. I got that from my mom.
My mom was my best friend, the best person, always complimenting me and my brother, telling us how proud she is and how she has no worries about us, that we'll be fine. She was living with my brother in Georgia when she passed away. I was 26. I was driving to meet a friend on Long Island somewhere when he called me. And I was just like, 'What? How?' I couldn't figure it out, couldn't wrap my head around it. I can't describe it, but your chest is just tight and you're seeing tunnel vision. It was really hard for a long time. Especially because I was just like, I should have been there, I should have been there to help my brother in, like, seeing the signs. I blamed myself a lot. I mean, she was Number One on my team, you know?
It's a major reason I got into personal training and started GOODFORM Studios. The first thing I do is always ask my clients what's going on, and for them to be transparent with their health. That's why I always want to be easy to talk to, so I can be someone in my clients' lives that can help them. And it's funny, well it's not funny funny, but all my friends who have dead parents, we always talk about how they'd be proud of us if we did this or that. It makes you feel even that much more excited to keep going, keep building, knowing my mom, who was an entrepreneur herself, would be like, 'Wow, Mo, you are crushing it.'"