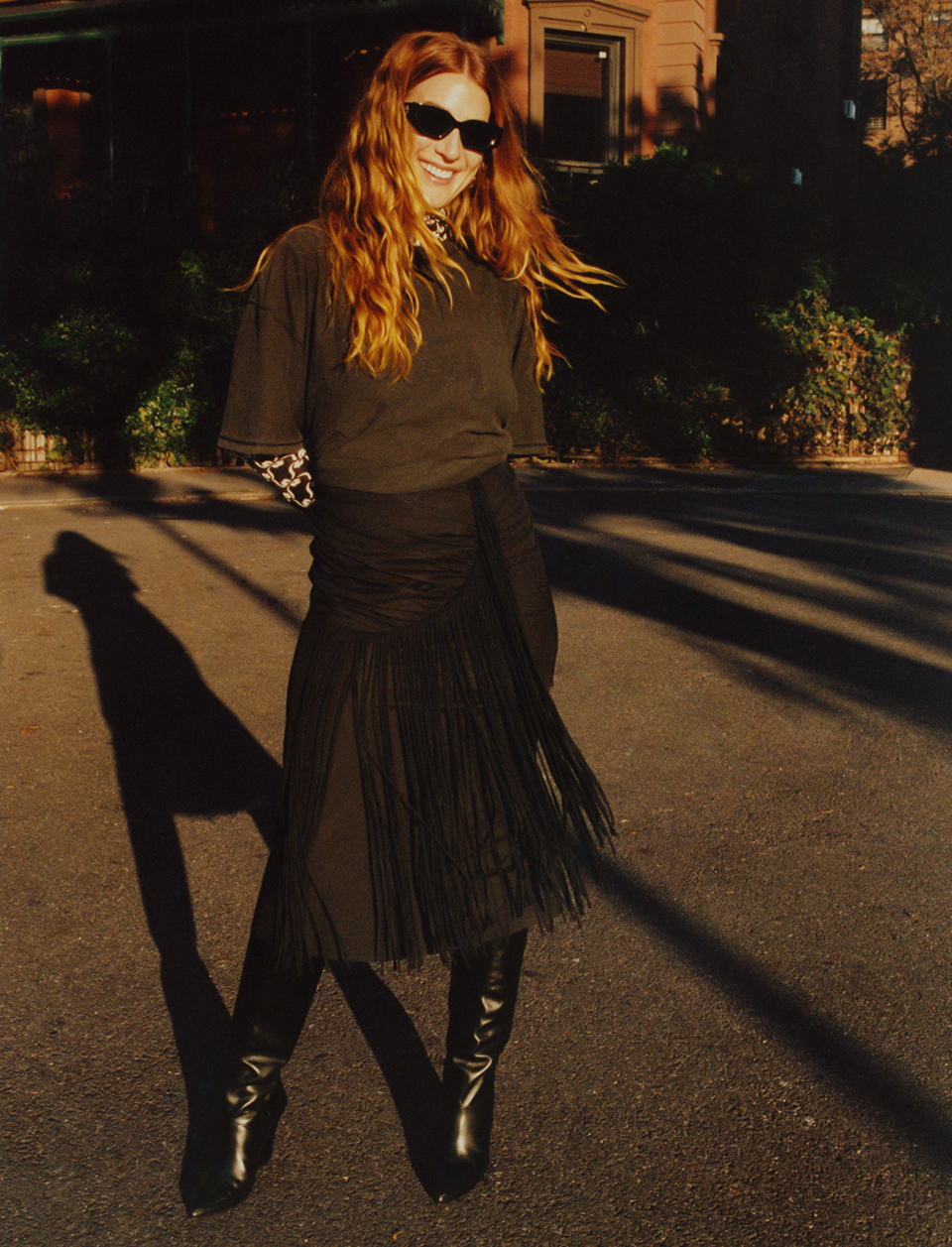 Welcome to our new series, "A Day in My Shoes," a collection of first-person stories by artists and entrepreneurs who are either just starting their careers, pivoting in a new direction or trying to grow their passion-projects-turned-businesses into something bigger than they could have ever imagined. Writer and editor Kate Branch met with five incredible women, all of whom live or work in New York, and have graciously given us an intimate look into their lives, explaining how they got here and where they hope to go next.
Sara Decou is a bi-coastal entrepreneur and an angel investor who was named "30 Under 30" after she co-founded Brud, a tech startup that created the Instagram character Lil Miquela. Now she advises and invests in some of the coolest companies in the country, such as Starface, the acne-positive skincare line out of Los Angeles. Here is her story in her own words.
"I DON'T CONSIDER MYSELF A TECH PERSON. Honestly? I'm a horse girl at heart. I grew up in a tiny town called Atascadero, California and I rodeo'd. I barrel raced. I pole bended. I did all the things. I had a lovely horse named Blanco who was 16 hands tall, which is tall. I didn't choose him, he chose me, and he was honestly my best friend. I tried to convince my dad to make me a bunk bed out in his shed so I could sleep with him. Me and my cousin, we would go trail riding and always be bareback. My aunt would pack little lunch sacs for us and we'd be gone for the day.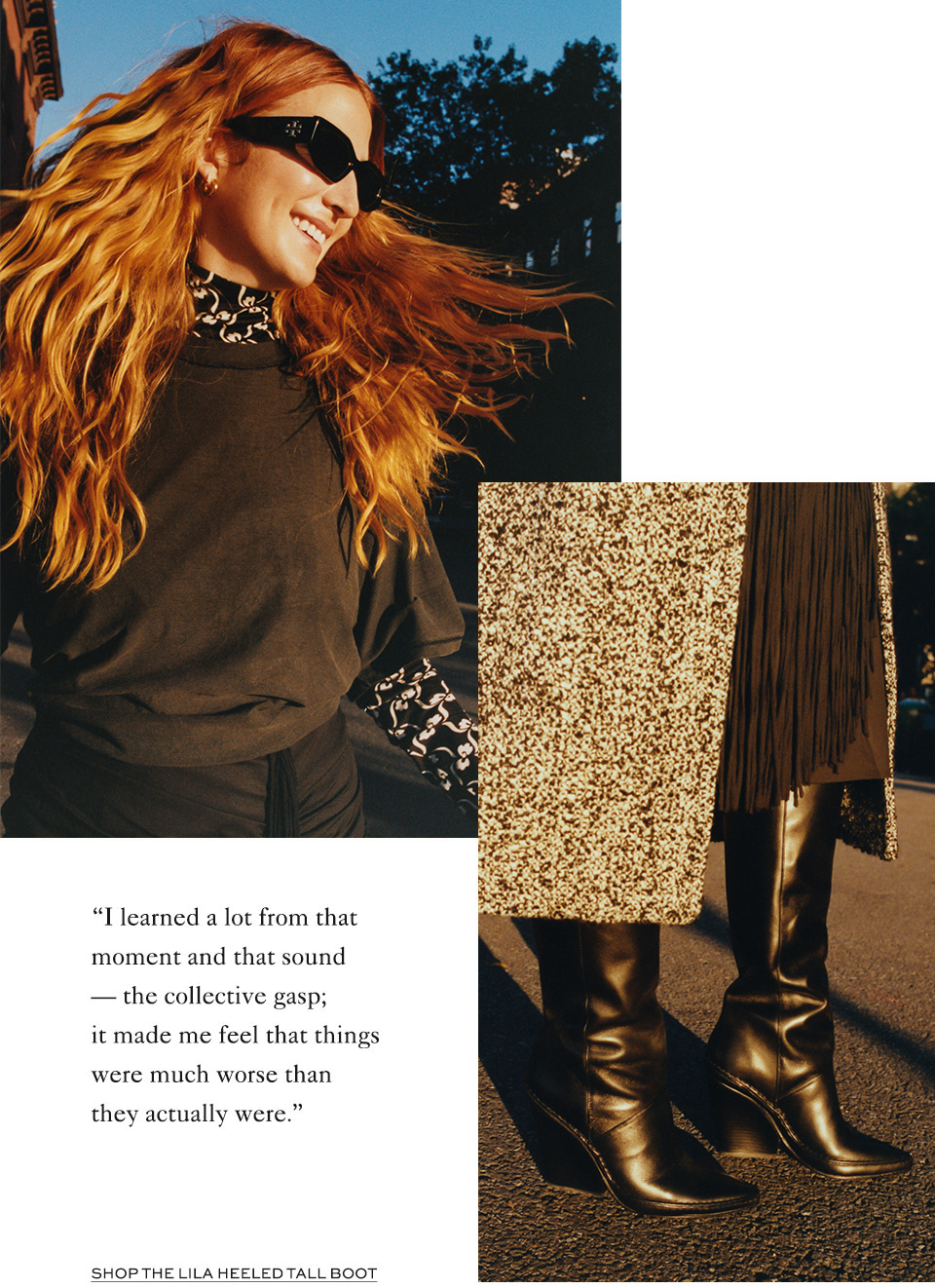 I started competing when I was nine. I felt so safe with my horse. Even when we took tumbles, which spooked my mom. Like, one day, it was pouring rain. I was pole bending and I was going around the last pole — you have to fully spin around and, in order to shave off time, you have to go really tight around the pole, which my horse knew how to do, but his feet went out from underneath him. He fell on top of my leg. I was fine, my horse was fine, but everyone in the crowd, I just heard a unison, 'Gaspppp.' I learned a lot from that moment and that sound — the collective gasp; it made me feel that things were much worse than they actually were. That strong outside perspective was interfering with what I knew to be true, and it happens a lot in my everyday life. I try to remind myself that who I am and what makes me happy is not dictated by other people and their idea of me. What I did before are my own little triumphs: the projects I produced, the company I co-founded and the brands I continue to advise. And what's next are all opportunities, which is a blessing and a curse. I had an executive coach who called it 'opportunity fatigue.' After my last chapter, I felt, you know, I'm really good at this, I'm great at that, I could be better at this, I have so many interests, and everything was so… I was just so curious about so many things.
There's a company that's building out meditation pods in Venice. They have all these fascinating artists that combine sound and architecture in order to relax the mind and make you feel a little bit weightless. I know it sounds a little 'hoo ha,' but I went there, tried it, and felt so great afterward. My body was just buzzing. Before I left, I was like, 'Hey, can I intern for you guys?' They laughed and got my email, and a couple months later they contacted me and said, 'We're not sure what you meant by you want to intern for us, but we'd love to have a conversation.' And I just know at some point we'll work together. If there is one thing about me, it's that if I'm not interested in a project, no matter how much money is being thrown at me, I won't do good work. I don't know if that says, 'tech entrepreneur,' but I really just want to work with people that I care about and for a product that excites me so much it gets my brain buzzing.
Starface is exciting and so fun to work with. There are three other companies I'm advising that are all in different markets, and it is great to stay curious, learn and help where I can. I love introducing creative people to each other, and I am constantly traveling between L.A. and New York in order to sit down with companies and figure out ways to story-tell and identify how their product could fit into the marketplace and world and better lives and provide communication. Everything is a production to me, whether it's a three-day shoot, a year-long project or bringing a company from zero to 100. It's all one big chance to learn and reiterate and land on your feet. My last production is done, and I know that whatever company comes next is going to 1000% have a stronger foundation."