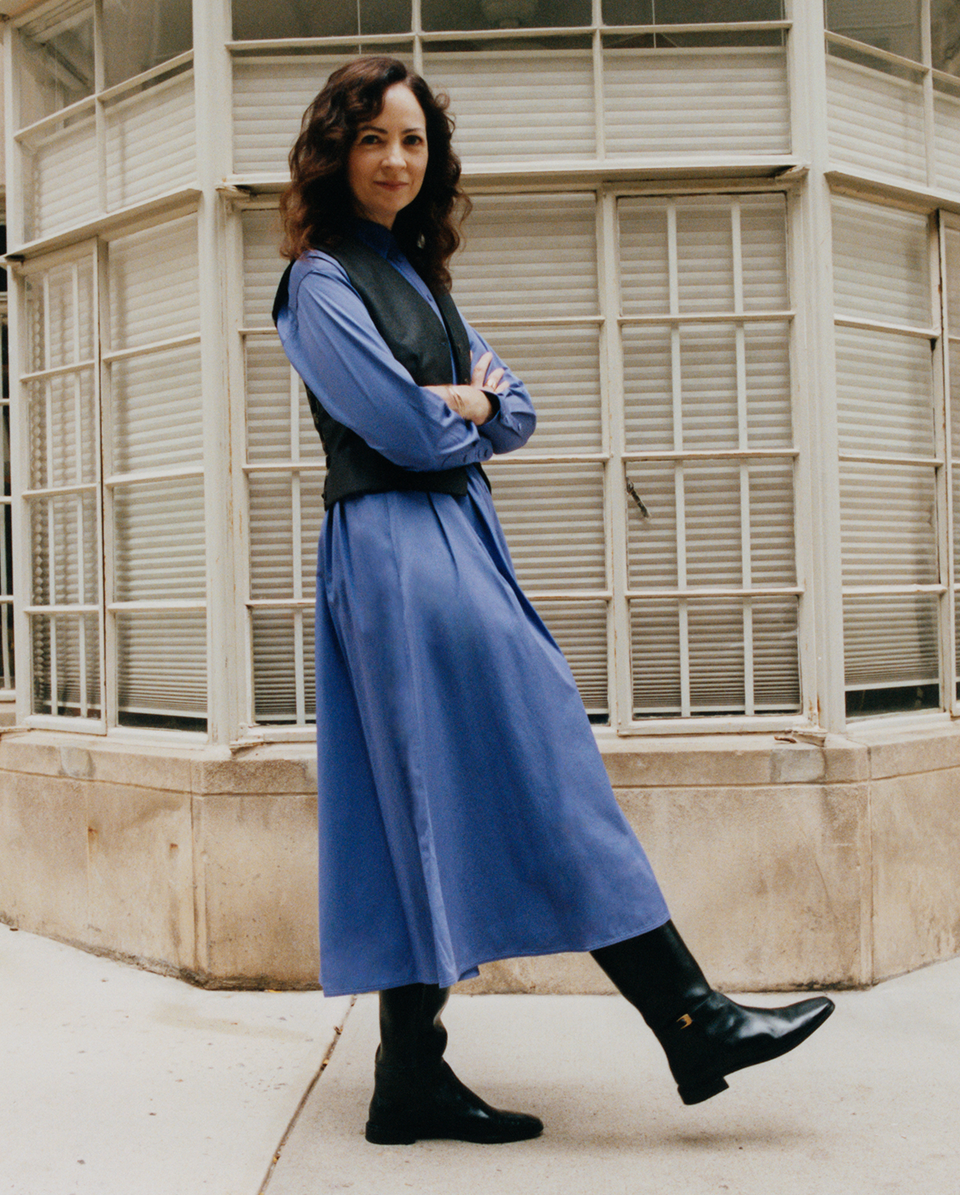 For our "A Day in My Shoes" series — a collection of first-person stories by artists and entrepreneurs — writer and editor Kate Branch spoke with Kerry Diamond, founder of Cherry Bombe, a media company about women and food. A born-and-bred New Yorker, who has had "a million jobs" spanning beauty, fashion, crime reporting — she once worked at a cat shop — Diamond is the definition of hard work, though she somehow makes it all look easy. Here is her story in her own words.
"I'VE ALWAYS HAD A MILLION JOBS. It's just the way my brain is wired. I had a paper route. I worked at the mall for a store called The Cat Cart, which sold all-cat merchandise. It was short lived. I created a newspaper in the third grade. There was a word puzzle in there and someone drew an illustration on the cover. I sold it for a dime a piece. The printing job was so terrible, I demanded the principal reprint it and she said, 'No.'
When I was 17, I worked at a legendary bookstore called Spring Street Books in Manhattan, which was like Oz to me as a girl from Staten Island. It was at a time when Soho was all small businesses and art galleries; Madonna would come in when she was doing a play on Broadway, John F. Kennedy Jr., Michael Stipe, Larry Gagosian.… I couldn't even tell my friends because they just wouldn't have believed it. It was cool, and I remember just always thinking I could stay here forever.
In high school, my journalism teacher Jim Callahan asked if I wanted an internship and I was like, 'What's an internship?' He brought me to the Village Voice and we went desk-to-desk to see if anyone wanted an intern. I really wanted to work in fashion, but they already had, like, 8 million interns. Michael Musto, the famous nightlife writer and personality, didn't even look at me (I wasn't a club kid). We finally got to the city desk where they were working on a lot of articles about corruption during the Koch administration. I joined and got sent out to Queens to literally knock on people's doors — this was pre-internet, pre-everything — to ask them about the different things they see at night, mafia activity, that sort of thing. Some days I thought I was gonna get shot. But I learned what it meant to be a serious journalist.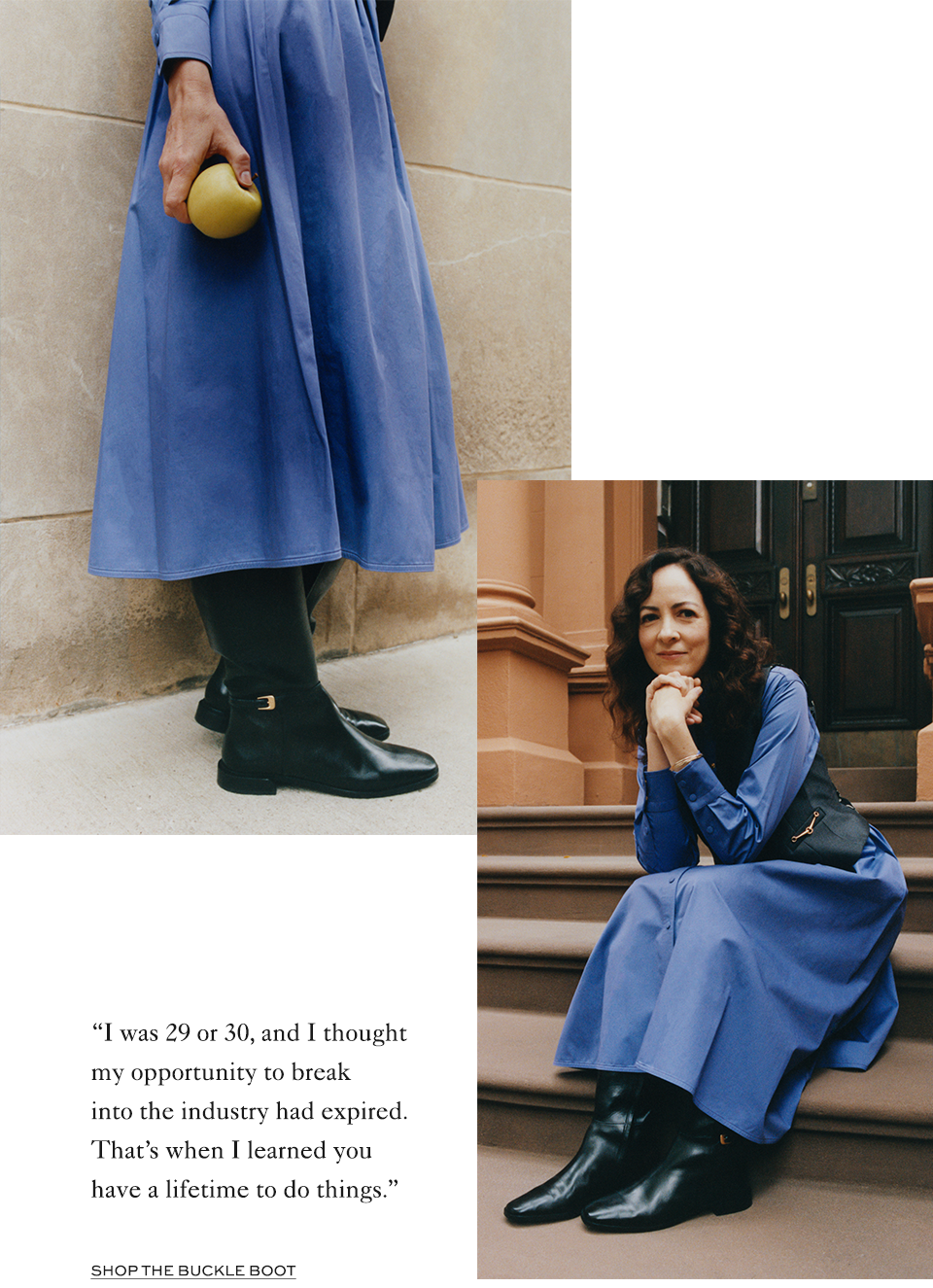 I interned at Spin and then, years later, I applied for a fashion job at Women's Wear Daily. They gave me a beauty job instead. I was 29 or 30, and I thought my opportunity to break into the industry had expired. That's when I learned you have a lifetime to do things. I ended up launching a beauty magazine for them, it's called Beauty Inc now, but after three and a half years I got burned out. So, when Glenda Bailey from Harper's BAZAAR called me to come work for the magazine, I went. I was so excited and ended up loving that job, too, and making so many friends; Glenda hired really incredible people like Thakoon, Mary Alice Stephenson and JJ Martin, all of whom are very entrepreneurial. But there was a lot going on in my life: I was getting divorced, I became a blonde. Anytime your friend radically changes their hair color, ask them if they're okay, okay?
I was having lunch with an executive at Lancôme and they literally offered me a job on the spot. I accepted, but my boss Glenda would not accept my resignation letter. She told me to take a vacation instead. Lancôme was like Grad School for me. I traveled around the world, met so many smart, incredible people, learned a ton and kept writing. I started dating a chef and got really immersed in the food world. I opened restaurants, I closed restaurants — I truly believe every restaurant is a small miracle and people don't realize that when they cross the threshold into them. All the while, I kept writing. That's when I started my magazine Cherry Bombe.
What started as a passion project about food, something that has been bootstrapped since Day One, is now eight years old. This past spring, for 'The Julia Child' issue, we did an open call for stories, and we got almost 100 submissions. We did it again, for 'Cooks and Books' with Drew Barrymore and Chef Pilar Valdes, and received 200 submissions. It's becoming this entity that so many people can participate in and I'm finally in a place where I can say it's not a passion project anymore. It's a real business that I'm trying to build into something bigger so that even more people can participate. One day, I want Cherry Bombe to have an all-day cafe and a retail portion and an experiential space. It's new and it's scary, but I think that's kind of been my life. And it's going to be okay. New York has always had my back."