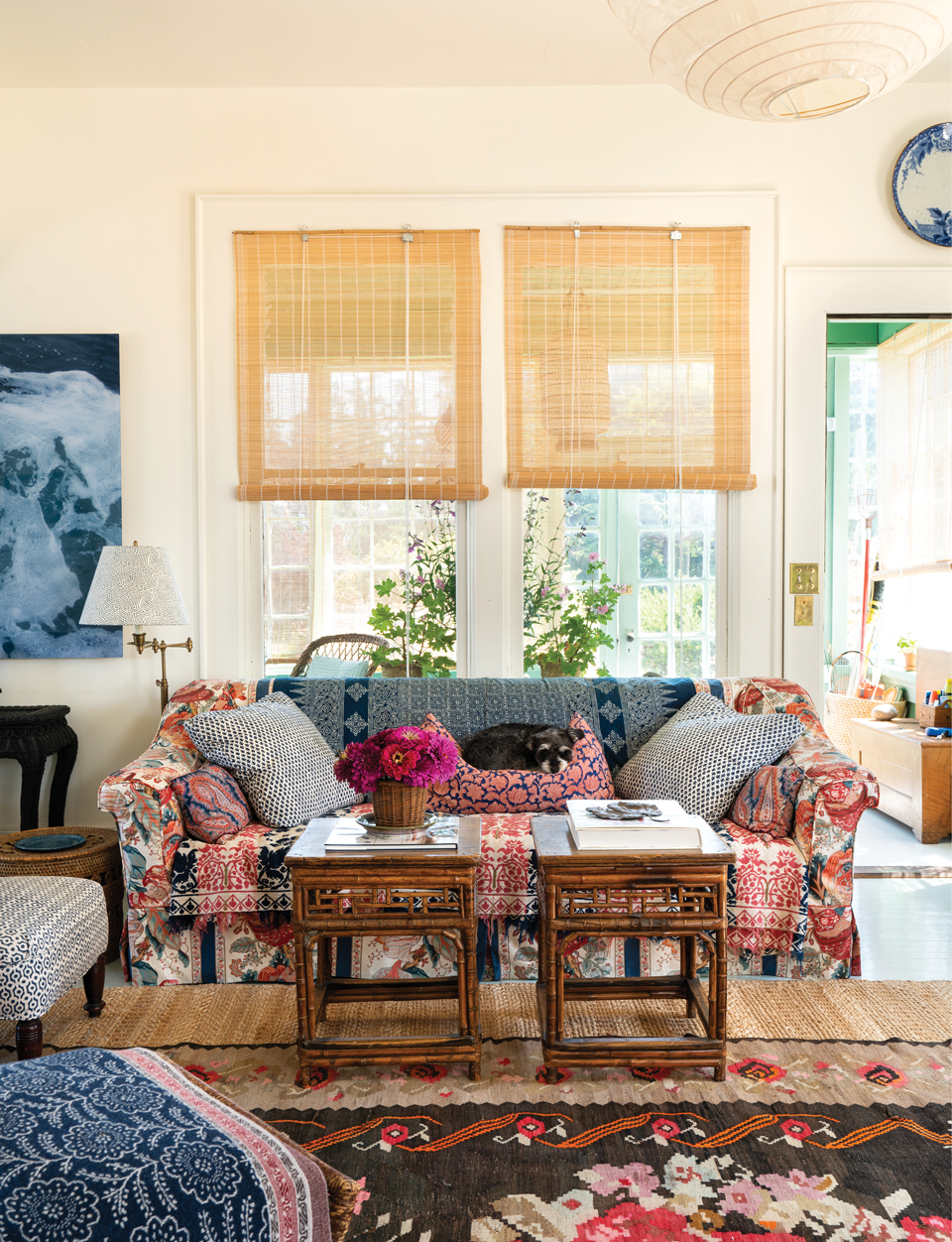 Philanthropist, author, and interior designer extraordinaire Charlotte Moss has a natural eye for incredible transformations. Through her signature style, she transforms houses into warm and inviting homes. Her many influences and icons only contribute to her knack for creating balance and beauty. In Moss' new book, Home: A Celebration: Notable Voices Reflect on the Meaning of Home, she asks various industry trailblazers about memories and musings of making a space their own. The book is also guided by a crucial cause. Mirroring Edith Wharton's efforts with The Book of the Homeless (1916), a portion of the profits are dedicated to No Kid Hungry: a national campaign working to eradicate childhood hunger.
In this stunning collection of stories, meaningful anecdotes range from photographs to blurbs of thought and works of art. One featured voice is Tory, who shares about her childhood home in Valley Forge, Pennsylvania. The farm, according to Tory, was idyllic because of mother's commitment to prioritizing family at the center of the space. Defining 'home', Tory expounds on comfort and casual bliss. "Home is a place for people to come and go, filled with love and family, somewhere that is lived in and never too perfect," she writes. Now, as the visionary of her own spaces, Tory is often inspired by nostalgic elements from her earliest memories of home.
Voices like Al Roker, Joyce Carol Oates, Annie Leibovitz and Isaac Mizrahi join in on this fascinating conversation, making sense of the often-indescribable warmth of a familiar space. With Moss at the helm of an impressive and accomplished group, this meditation on 'home' soars. True to her visual eye, the book is just as pleasing in images as it is in language. Bright colors, striking landscapes, and exceptional detail fill each engrossing page.