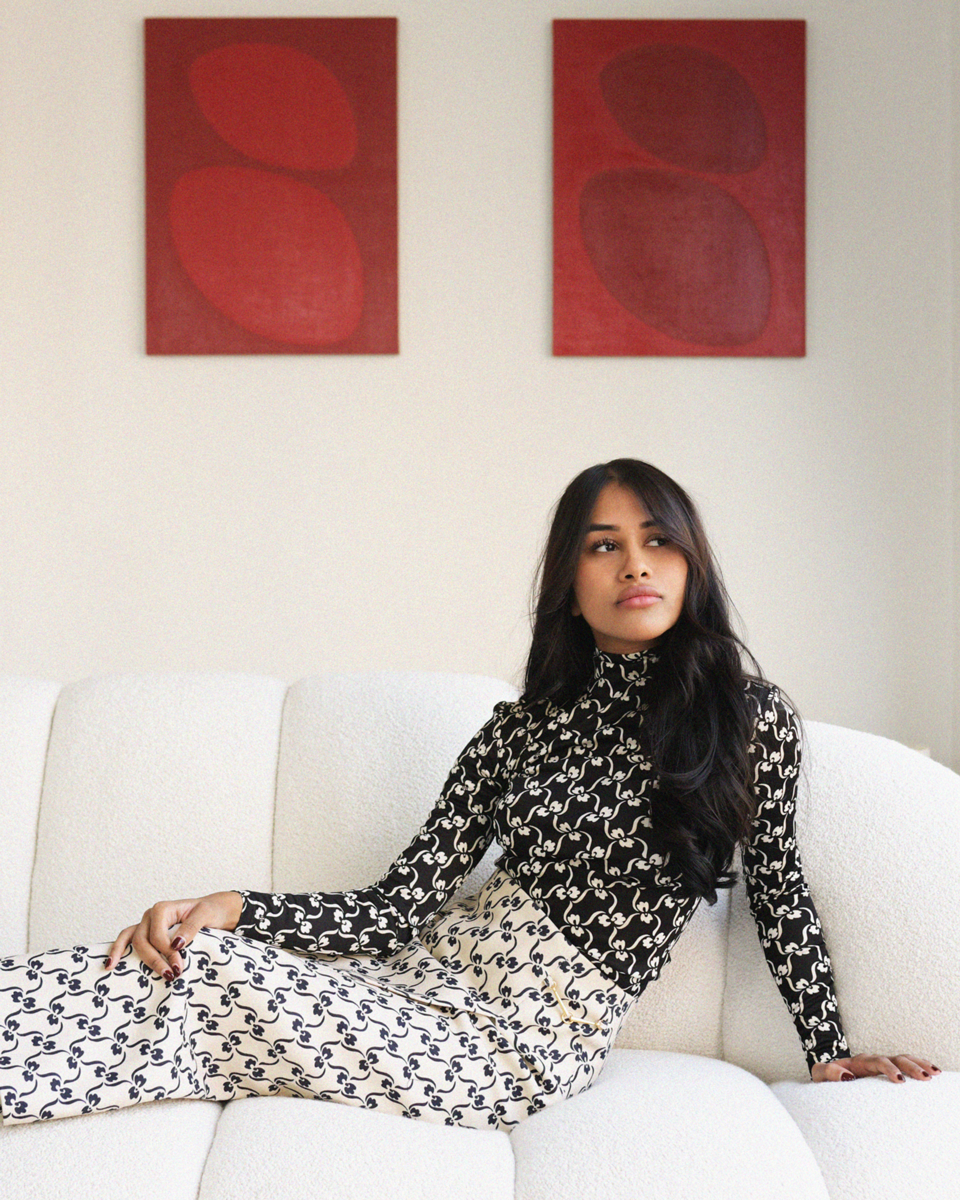 Art·re·pre·neur (noun): an innovator of the arts; one who breaks rules and disrupts the status quo. It is a term frequently used across the digital magazine Art She Says, and one that the platform's founder, director and editor-in-chief, Eliza Ali, embodies fully.
Like so many great ideas, Art She Says was created from a gap in the market. "I realized there wasn't a space in art and media that broke down the mysterious barriers of the art industry, especially one that focuses on women's empowerment," Ali tells us. The entrepreneur launched Art She Says in 2018 with the ambitious, purpose-driven mission of carving out a meaningful space for empowering women in the art world. Similar to our Foundation, Art She Says provides networking opportunities to women in the industry and promotes investment in women artists.
Here, Ali shares her thoughts on making confident connections and the up-and-coming artists to watch.
The origins of ART SHE SAYS…
On my college laptop and Nokia camera phone. It used to be a username that I'd used for my old blogging days.
Favorite stories I have worked on…
As someone who thrives on story-telling, I've come across so many incredible leaders in the art world, from artists to curators, auctioneers, art dealers, artrepreneurs and more. A few women I've had the pleasure of interviewing: A South African art dealer whose mission is to bring contemporary African art to the European art market, Christie's leading female auctioneer on how to be the most powerful woman in the room, one of the art world's biggest Swiss dealers on mastering the art business and an interview with one of New York's top art litigation attorneys.
Five up-and-coming artists everyone should know…
Johanna Dumet, Lulama Wolf, Zandile Tshabalala, Kristin Simmons and Emma Kohlmann.
My favorite art movement…
Abstract expressionism. Color field painters such as Helen Frankenthaler or Mark Rothko always give my soul a visceral emotion.
The artist or artwork that changed my life…
I'm still searching.
If I could live inside any artwork…
Definitely one of Johanna Dumet's works. She is a French painter with a vivid imagination that can take any ordinary life moment and create something grandiose, colorful and joyful, with a sprinkle of luxury.
As an entrepreneur, you should never be afraid of…
Reaching out to people you have never met, especially if they are someone with a big public image.
Best advice I ever received…
Work hard in silence and let your success make the noise.