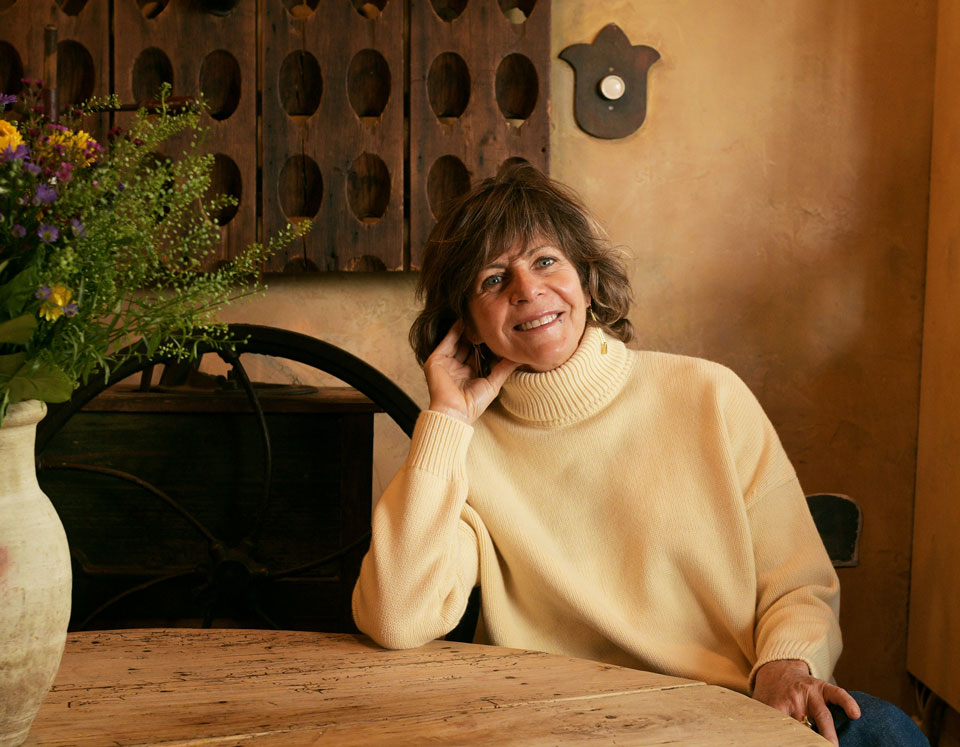 New York City is a revolving door of restaurants, bakeries and bars. Only a lucky few — though it certainly comes down to more than luck — have the power to withstand the city's discriminating diners. Il Buco is one such place. For over 25 years, founder Donna Lennard has dedicated herself to growing the NoHo establishment, which has since expanded into a family of four restaurants and shops across New York and one in Ibiza. And she has no intention of stopping there. For her latest project, Lennard partnered with legendary art dealer Robert Mnuchin on an open-hearth restaurant in Shelter Island, opening next summer.
In the lead-up to the holidays — the busiest time of year for restaurants — we sat down with Lennard for a conversation on the importance of community and embracing the passion of the restaurant industry.
What is your earliest food-related memory?
I remember the first time I tasted a fresh fig on a tree in Italy — it was a very pivotal experience in my life. Food memories though go way back to my childhood. I remember my sister putting her finger in the chocolate pudding bowl and us gobbling up the pudding when I was probably five or six.
What are the most exciting and challenging parts of working in the restaurant industry?
The most challenging is finding and training a good staff that will understand your brand and be able to bring it forward into the community — and having longevity in that. That's been the biggest challenge and also the biggest reward. When you find those people it's really heartwarming and it makes life easier on every level because the business is so hard and demanding all the time.
Where do you find inspiration?
I'm a very visceral person, so I don't have a structured way of looking for inspiration. It comes from my life experiences. I didn't expect to meet a crazy Italian guy and open an antique store that became a restaurant. I had a very big loss — the loss of my partner — and a year later met this charismatic Italian man and we built Il Buco together over the course of a couple of years.
And travel is also a big one. I love to travel everywhere, whether it's Greece or Turkey or South America —wherever you move and get outside of your comfort zone and your, what I like to call, 'Buco'.
What is the best career advice you have received?
Go work for somebody you really admire. I think what's really important is to get into the passion of the restaurant industry. If you're in it because you love it then find someone who you admire and whose place you love because you're spending a lot of time and energy in that place. Better to have it be something you believe in and you can really support from your gut.
What are you most proud of?
My son.
Regarding my career, I'm proud of having stuck to my vision and worked from my gut and built a family around me. I have an incredible community that's mutually respectful, from the producers in Italy to the farmers here in the tri-state area to the guests and regulars who have had such long-standing relationships with us. So many neighbors and friends who are just part of our family at this point.
What do you have planned for the holidays?
I haven't even had a chance to figure out my personal holiday plans because my son's 16 and now everything revolves around friends. We're trying to figure out where we're going to be, whether we will travel to Ibiza or maybe jump on a ski slope.