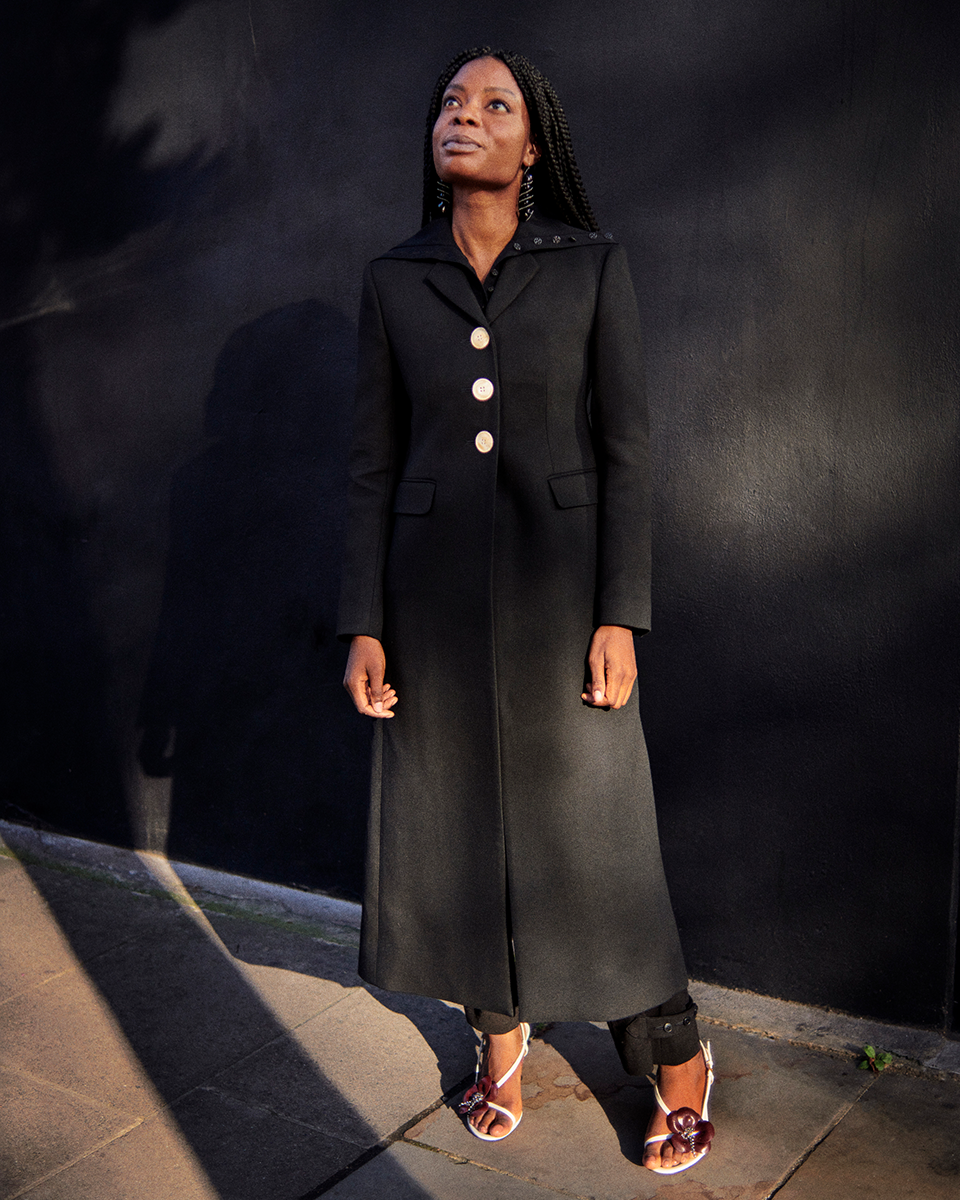 It is a general rule that the most difficult conversations are the most necessary ones. This is something that Londoner Otegha Uwagba knows all too well. The bestselling author has written three thought-provoking books, covering themes from race to personal finances. Her most recent work, We Need To Talk About Money, is a memoir that is laced with cultural commentary and reporting. In candid prose, she explores her fraught relationship with money, examining the unique ways it can control our everyday lives and color our psyches. Through her writing, Uwagba considers class and privilege as well as pride and shame, themes that also emerge in her conversations on In Good Company, the culture and ideas podcast she hosts with guests like Pandora Sykes, Marjon Carlos and Elaine Welteroth.
The multi-hyphenate also happens to be an unapologetic fashion enthusiast. On an uncharacteristically sunny London morning, Uwagba and the Tory Daily team took our Holiday 2021 collection for a spin around Chelsea, stopping by John Sandoe — a legendary independent bookshop that is one of the neighborhood's crown jewels. Here, we discuss the author's holiday plans, style and secret to stamina.
Over the holidays, you'll find me…
Spending time with family. I always go home to my parents for Christmas, and I feel lucky that there are no restrictions on that this year.
The holiday traditions I look forward to most…
A nice festive lunch with friends, ideally with lots of champagne.
My tips for stamina on the holiday party circuit…
Pace yourself! I tend to leave parties around 11pm – by that point you've chatted to everyone you want to, but can still get a good night's sleep.
I would describe my holiday party style as…
Not too different from my usual style, but I tend to amp things up with a pair of glam heels.
My favorite gift to give…
A bottle of something nice, or some scented candles.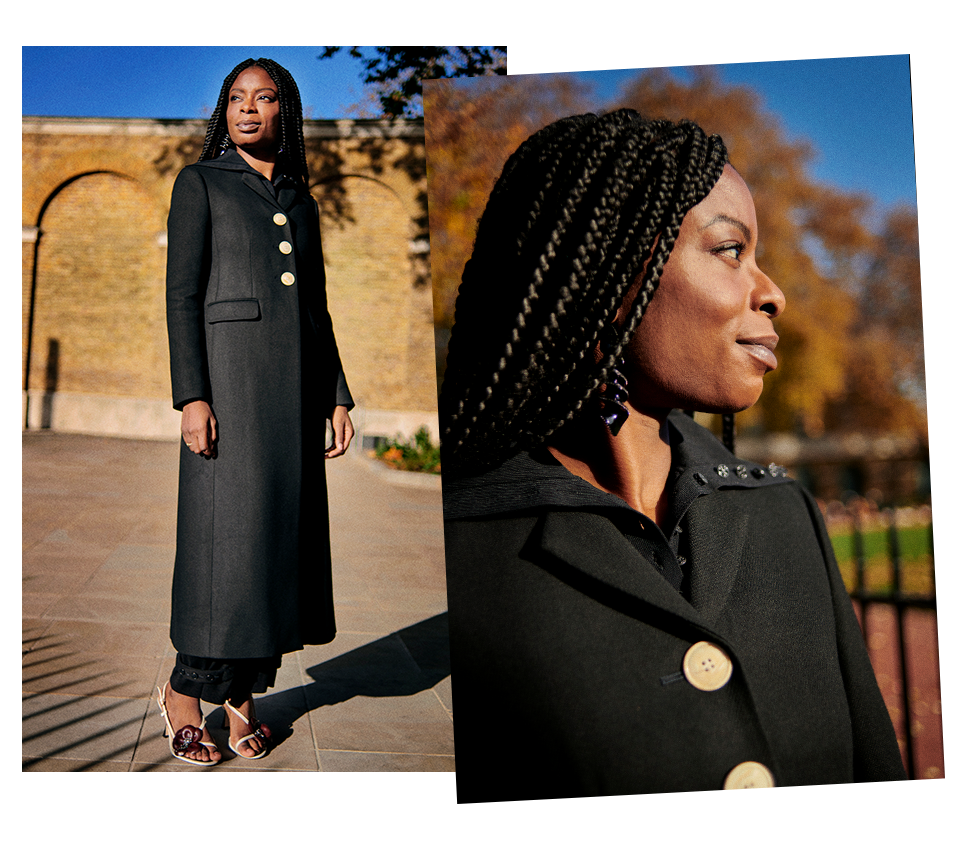 And on my wish list this year…
It sounds quite boring, but I really want some luxe new bedding.
Three ways to feel more in control of seasonal stresses…
Do only the things you genuinely enjoy. There can be a lot of obligation around the Christmas period, and I find that's the best way through it.
My proudest moment while writing We Need To Talk About Money…
Was finishing it. It took three years from start to final edit, which is the longest I've ever worked on a creative project, so it was very satisfying to finally turn that in.
And the greatest lesson I learned…
Was truthfully about my own relationship with money, which I think has improved a lot as a result of writing the book.