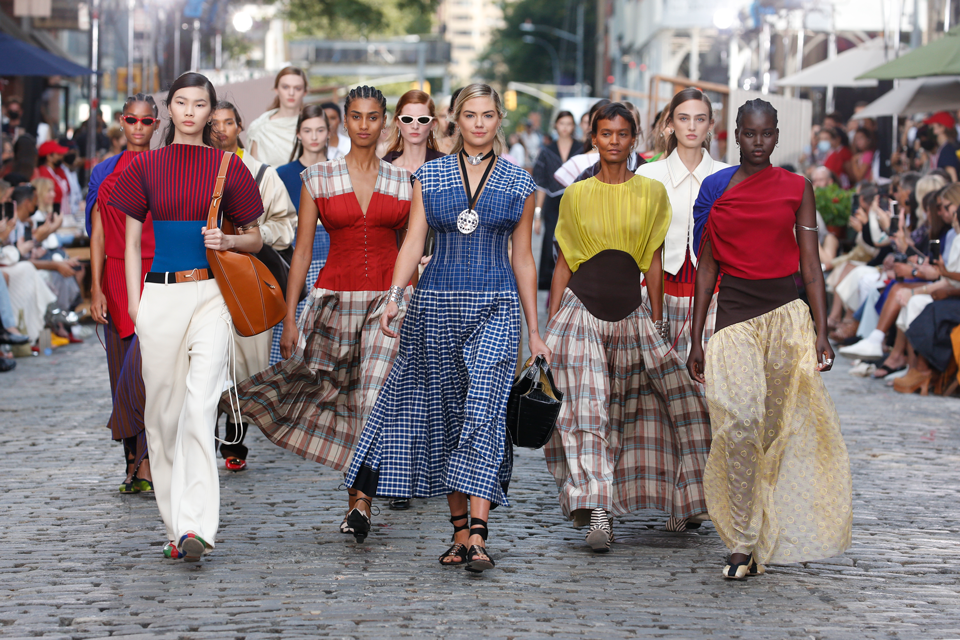 The emergence of a new wave of American designers in the early midcentury brought about a paradigm shift in the fashion world. Far from the grandeur of French haute couture, American sportswear embraced liberating and practical clothing. Designers like Claire McCardell — whose ingenuity inspired our Spring/Summer 2022 collection — Bonnie Cashin and Vera Maxwell freed women from restrictive corsets and crinolines by offering alternatives that were as elegant as they were easy to wear.
With firsthand knowledge of women's increasingly fast-passed lives during the 1940s, this trailblazing troop of women designers helped usher in a new era of dress better suited to modern living. Seemingly simple ideas — from coordinated separates done in humble materials to comfortable ballet flats — completely revolutionized how women dressed, as did innovative details like side zippers and hook-and-eye closures.
Today, a new generation of designers — including Tory — keep the tradition of American sportswear alive. Our Spring 2022 collection pays homage to McCardell's legacy, with utilitarian details — or McCardellisms — incorporated throughout. "She was a problem-solver," says Tory, "which is what I love most about her."
Discover the collection here.