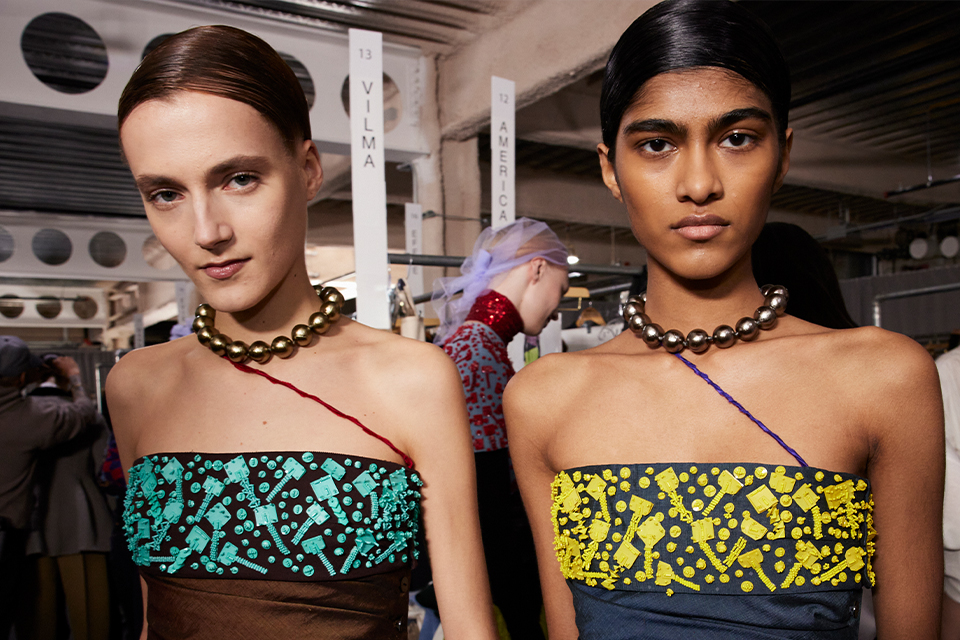 The inspiration for Fall/Winter 2022 was the uniquely expressive style of women on the streets of New York. The collection was designed to experiment with in different ways. A toolbox for self-expression. These quirky-cool accessories might be the sharpest tools in that box.
BRIGHT EYES
The perfect finishing touch for the streets of New York? Sunglasses that offer both cool anonymity and eclectic statement. With a not-quite-oversize shape and the subtle flash of tiny rhinestones, this season's retro frames are an ideal city-faring companion.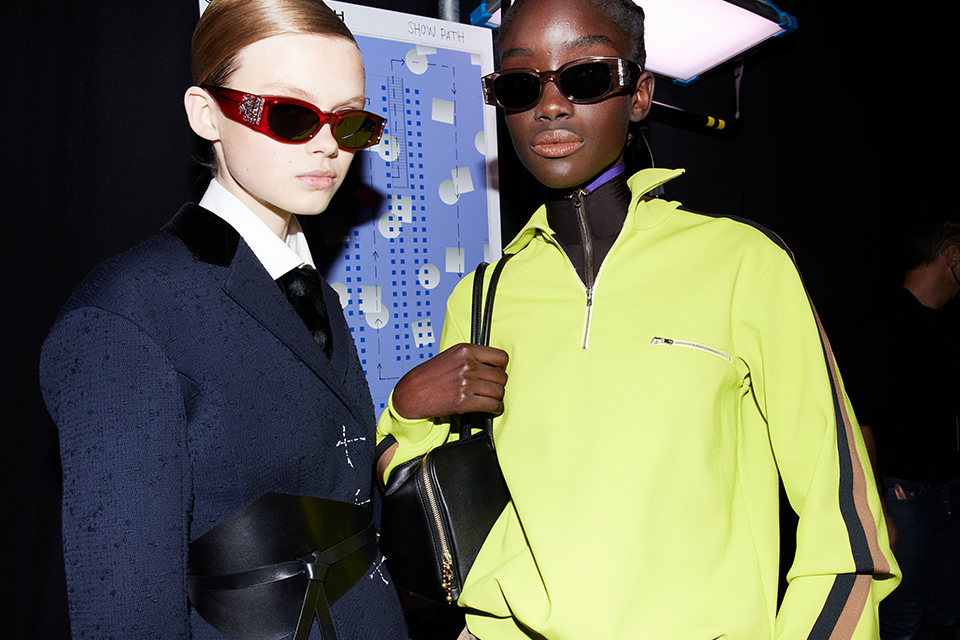 THE SURREAL DEAL
The gumball size pearls on the runway were faux but not typically so, crafted with papier mâché, a surreal touch that fools the eye until seen up close. They came two ways — traditional in drop earrings and single-strand necklaces, and opulently off-beat in wire earrings in the shape of starbursts and insects.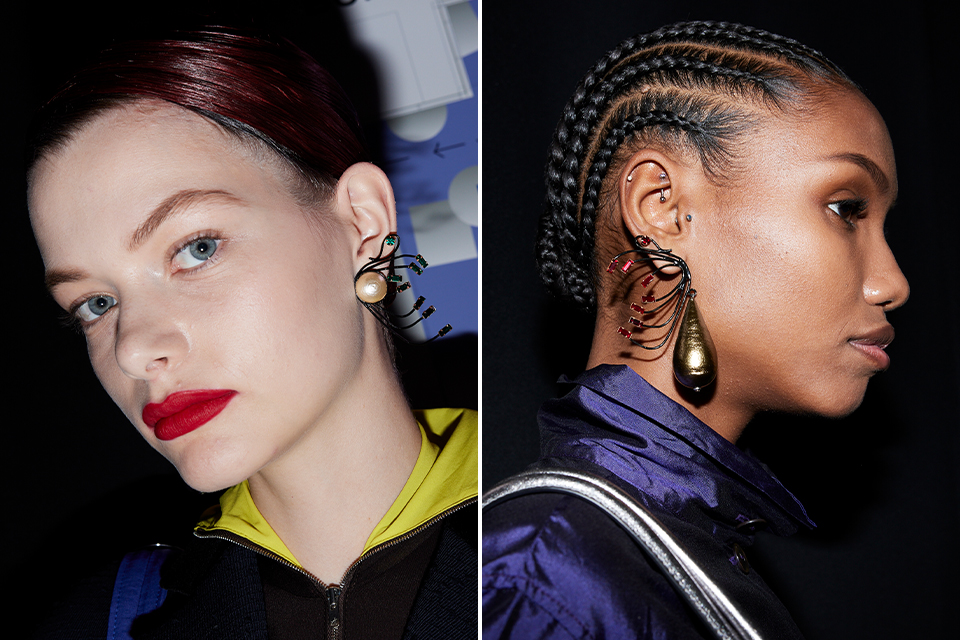 CENTER STAGE
As Tory continued her focus on the gently cinched waist, looks were punctuated with belts that deserve the spotlight. They ran the gamut, from mannish western belts to wrap-and-tie styles constructed from geometric shapes of fabric and leather.