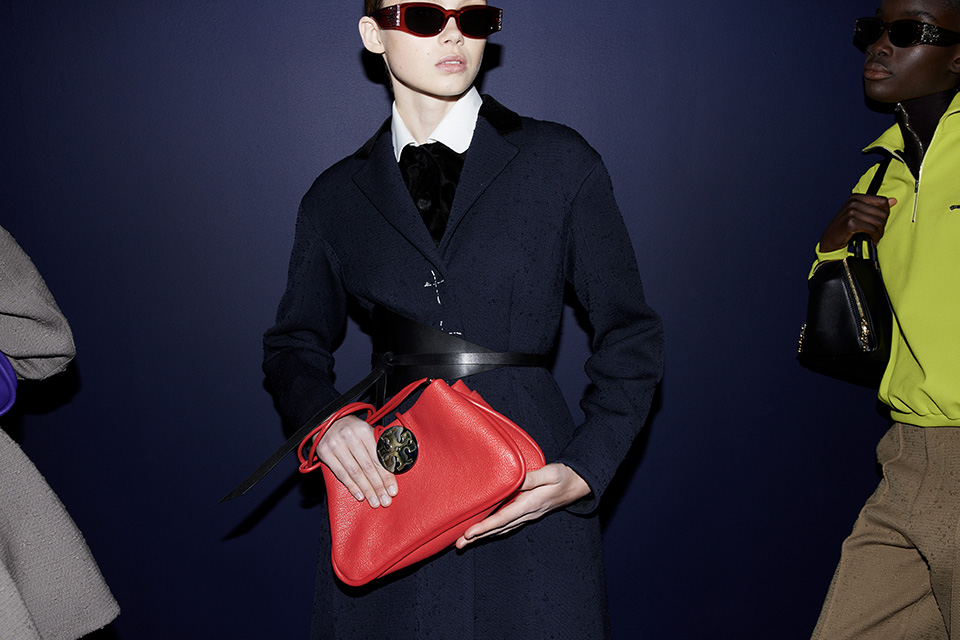 The ready-to-wear on the runway offered a study in contrasts. That was also true of the handbags, which married classic shapes with unexpected color and detail. The collection's feel-good element also translated to bags, all made in the softest materials that mold beautifully to the body — a pleasure to carry.
TAKE THE PLONGÉ
Made in the softest plongé leather, the new double-zip Boston silhouette can be carried over the shoulder with its slim straps or hugged as an oversized clutch. Warm neutrals to icy blue and metallic chartreuse highlight the details — zippers with witty ball-and-chain pulls and a subtle embossed metallic Double T.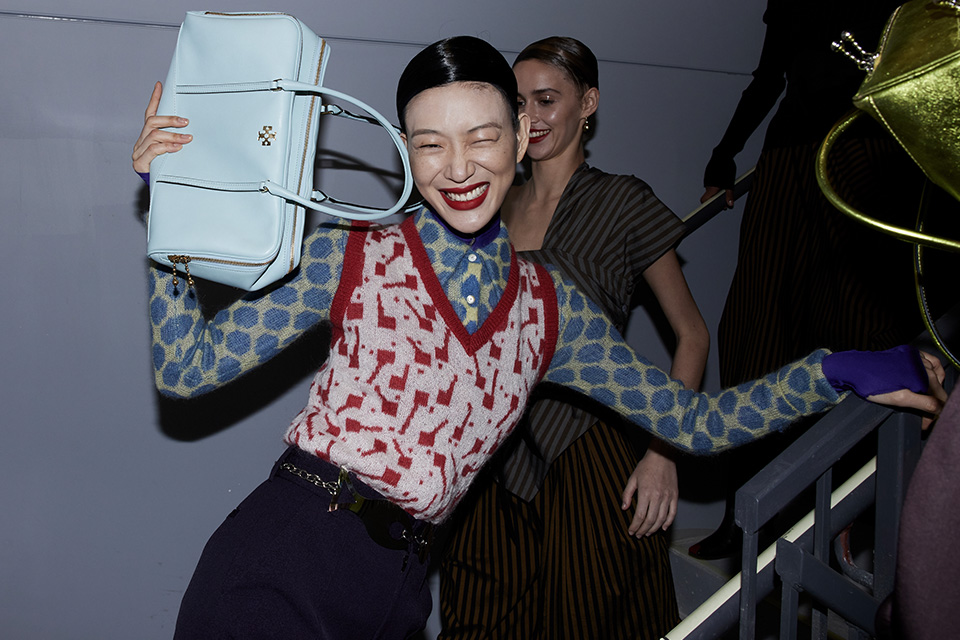 TOTALLY TUBULAR
With its polite size and elegant lines, our new double-compartment shoulder bag feels well-behaved and ladylike at first glance. Look closer for our twist: tubular straps that are more sporty than soigné. There's yet more rule-breaking on our new Double T logo, now in mixed metals.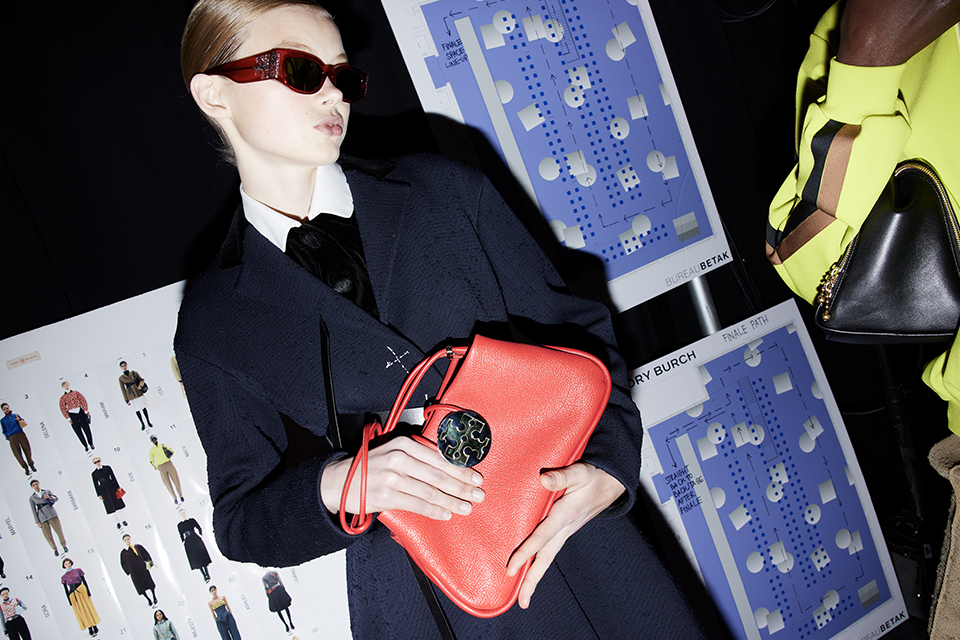 PASTA IS PROLOGUE
The Spaghetti Strap Bucket seen on Spring 2022's runway has been cleverly updated with zip-down sides that open to reveal gussets in boldly contrasting suede and leather or our T Monogram print. Who said only cars could be convertibles?