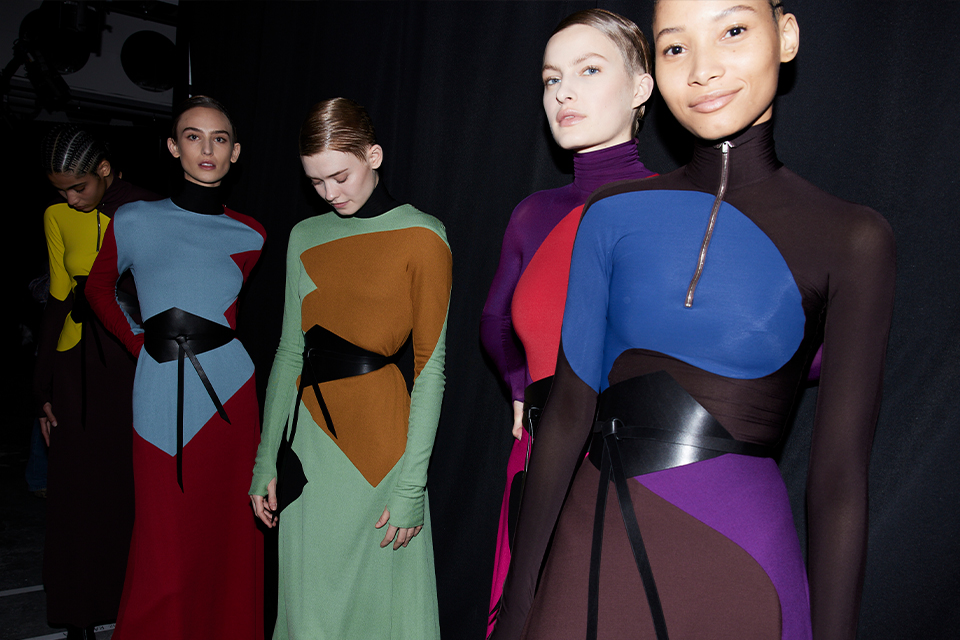 Clothes as personal expression, as seen in snapshot moments of women on the streets in New York City that pass in a flash. These bursts of individuality and creativity were the starting point for the Fall/Winter 2022 collection. Shape and geometry inform the soft draping, hard edges and construction that emphasize the body, while contrasts of color and materials add to this toolbox for individuality.
GEOMETRY CLASS
Angles and curves. Circles and right angles. The smoothest leathers and fluid jersey are softly draped; nubby bouclé and washed shantung are tailored into sculpted forms. They're accented with boxy bags in soft, collapsible leather and ballet flats with medallion and scroll details.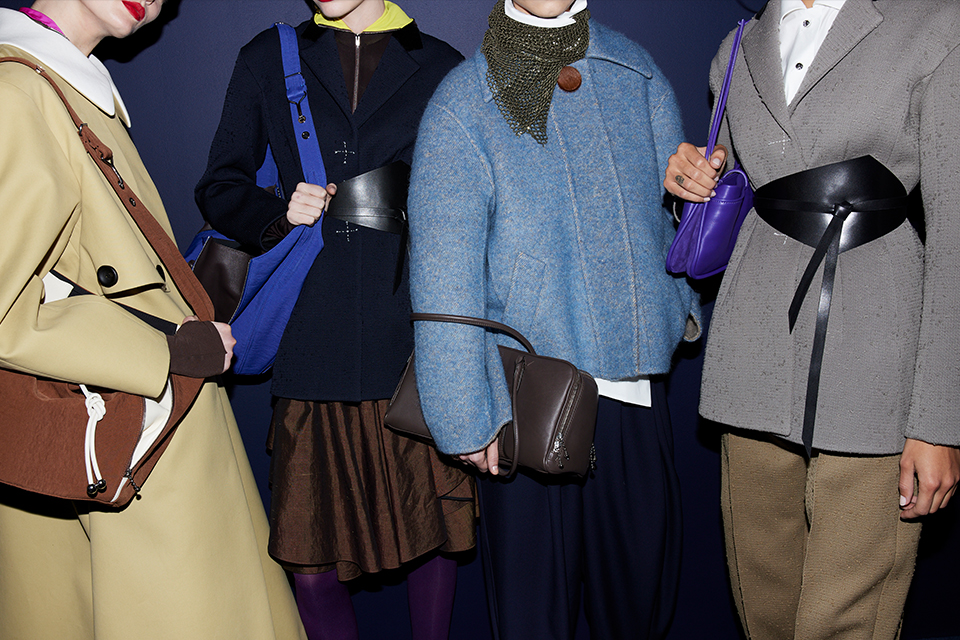 CRAZY FOR COLOR
Mixing dark, earthy neutrals with accents of vivid chartreuse, red, pink, purple and bright blue pulled from the outrageously-electric Memphis art and interiors movement.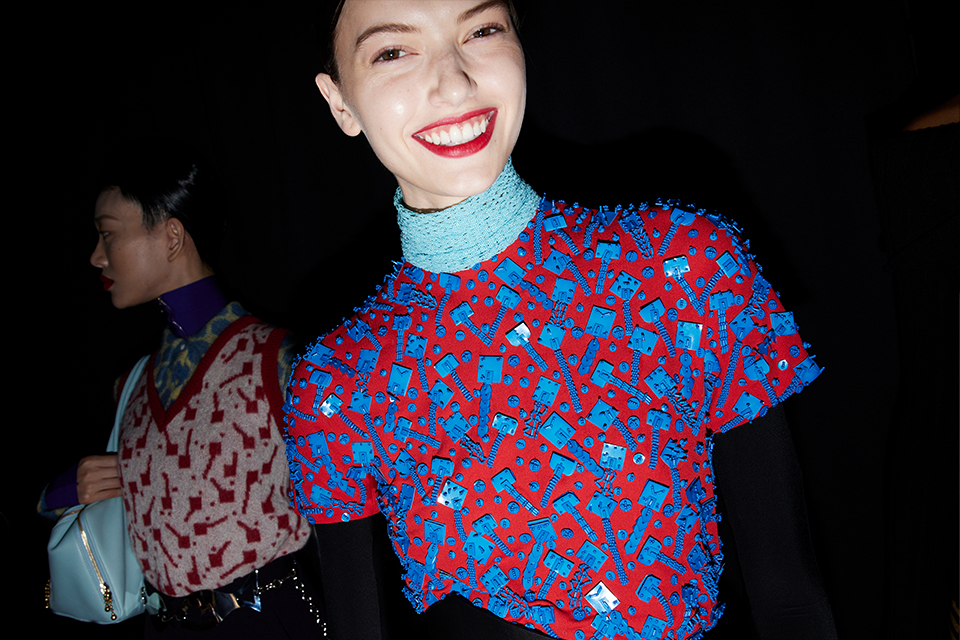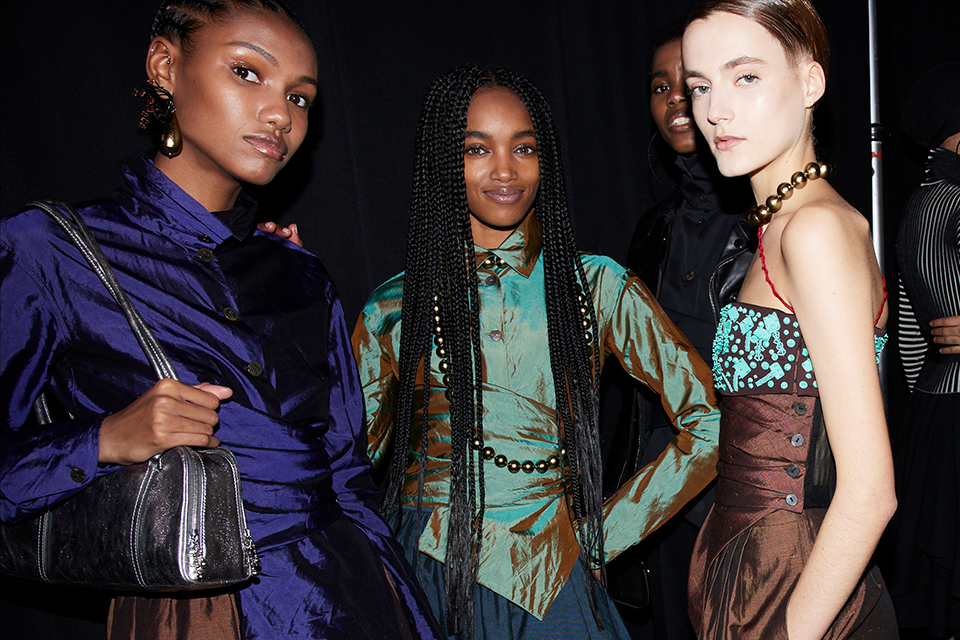 EXPERIMENT
A study in contrasting ideas meant to inspire personal expression. Tailored and deconstructed, opulent and spare, surrealist and sporty. The ability to mix separates to create an individual look — the foundation of classic American sportswear.